Adrian Mitchell set to perform in Santa Monica this Friday 
One of Malibu's most celebrated dancers is set to perform in Santa Monica Friday night in a triumphant return after years in Russia.
Adrian Blake Mitchell made quite a mark in his formative years studying ballet locally with JoAnna Jarvis at the old Ballet by the Sea Studio and then the Malibu Academy of Dance. While attending Malibu Middle and High schools from the sixth through ninth grade, his masterful talent and dedication to the art caught the attention of a few Malibu families who were so impressed they gave the young artist scholarships to pursue his talents first in New York City and finally in Russia.
Mitchell, who said he's always had a love of Russian culture, moved to St. Petersburg, Russia, in 2014 to study at the world-renowned Vaganova Academy. The nearly 300-year-old school was once training grounds for George Balanchine, Anna Pavlova, Mikhail Baryshnikov, and Rudolf Nureyev, "some of the most famous dancers in Russian history," according to the dancer, who told The Malibu Times, "I always dreamed of going there, studying there, because it's the home of ballet."
He then joined the prestigious Mikhailovsky Theatre, which he called "one of the three remaining Imperial Theaters of the Russian Federation." Mitchell is the first Black man to graduate from the Vaganova Academy and the first Black man to work professionally in a Russian ballet company.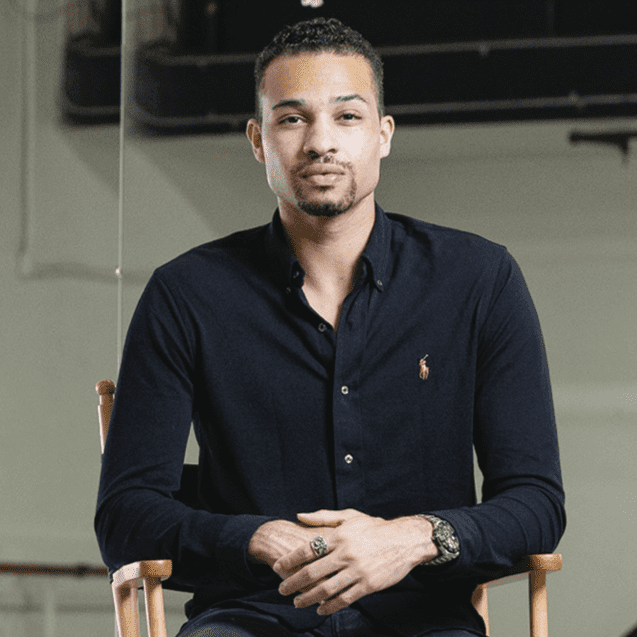 Mitchell and his partner, Andrea Lassakova of Slovakia, were living out their dreams performing as soloists and dancing principal roles until the COVID-19 pandemic hit and they were forced to quarantine, but just for a short time.
"In Russia, they put us back to work pretty fast," he said.
Without work, the two would have lost their working visas. However, the pair also wanted to explore new repertoire.
"Artistically we wanted the opportunity to dance more new, contemporary repertoire" because in Russia the classics are repeated canon, Mitchell said. "'Sleeping Beauty' and 'Swan Lake' are beautiful ballets and I love dancing them but we wanted more opportunities to expand our careers."
In 2022 when Russia invaded Ukraine, Mitchell and Lassakova resigned from their jobs and fled the country, but it was difficult. Flights were canceled, buses were turning people away, and trains leaving for Finland were only for Finnish and Russian citizens. The couple, along with their dog, took a taxi to the Estonian border and then walked across to safety. Mitchell and Lassakova have been back in the U.S. for just over a year now, settling in Los Angeles.
Mitchell has returned to Westside Ballet in Santa Monica where he said, "I had my last formative training before moving to New York." He serves as the associate executive director.
During the past year, Mitchell and Lassakova have performed at a Ukrainian charity gala in New York alongside dancers from American Ballet Theater and New York City Ballet. He also performed in Orange County with the group "Reunited in Dance" featuring exiled dancers from Russian companies.
"It was really wonderful," Mitchell said. "We thought we might never see each other again and we got to perform together."
Now 29, Mitchell will perform a pas de deux with Lassakova at the BroadStage Santa Monica on May 26. The pair will dance to Christopher Wheeldon's "After the Rain," a special reprisal of their performance with their fellow Russian exiles at the Segerstrom Center's November "Reunited in Dance" Gala.
"It's a really special piece of choreography," Mitchell commented.
The piece holds special significance to him. When he originally saw it performed he called it "life changing." He had told himself at the time, "One day I want to dance that." Today he says, "Now I have the pleasure."
Mitchell is also looking forward to the opportunity that other dancers in the company will get.
"This show also showcases exciting young talent we have at Westside Ballet," the performer said.
Mitchell reflected on his formative years in Malibu and remembered some of his earlier performances at Smothers Theater and various venues.
"Malibu is a very cultured and artistic community. I still think of it as home in many ways," he said. "My love of the art was nurtured there."
For ticket information, go to Broadstage.org or call (310) 434-3200