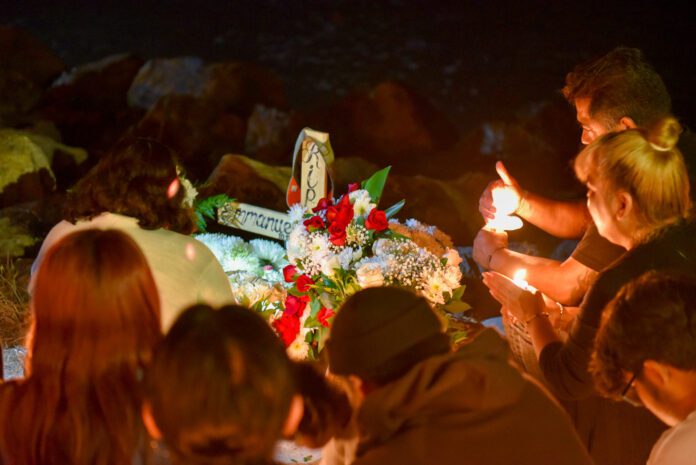 Grieving family members and friends to remember man who was killed the beach last month
On Thursday, Aug. 31, family and friends gathered on a tranquil moonlit night to honor Emmanuel Baltazar Silva, the 21-year-old who was killed on Aug. 22 at Las Tunas Beach.
"We're doing a vigil for my son's soul, trying to see if he can find a little peace, so he can rest in peace," his mother Patricia Silva said. "My son was so loved, he's being surrounded by so much love, so many people who loved him."
The vigil began around 9 p.m., when friends began making their way to the tower at Las Tunas Beach, where Emmanuel was last standing.
Silva said she has received much support from family, friends, and even strangers who reassured her that she was a great mother and her son was extremely proud of her.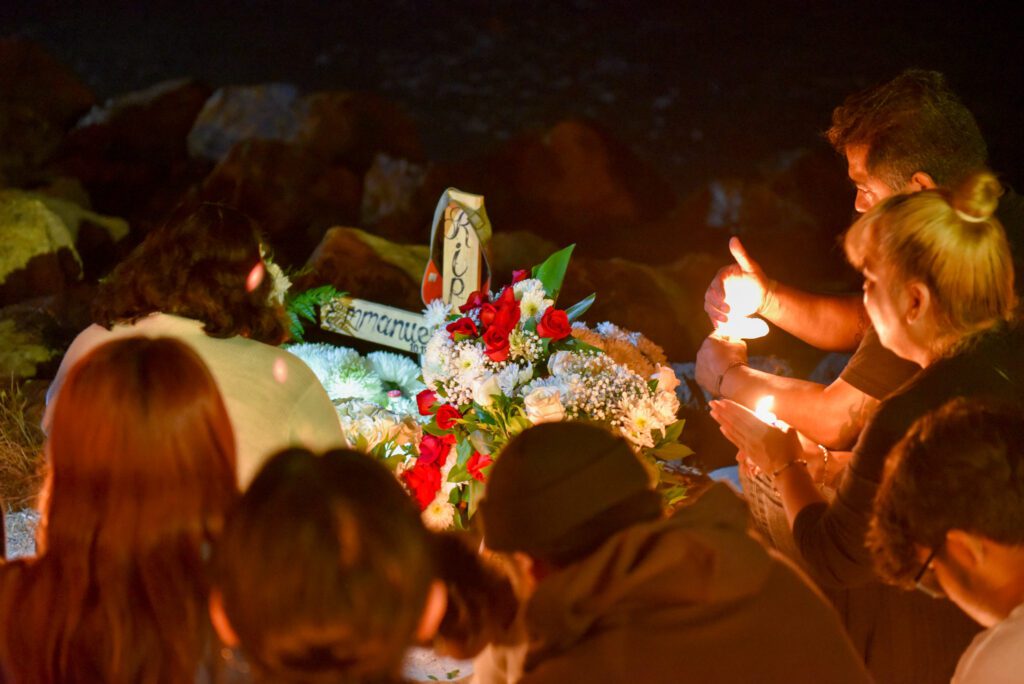 "Like today, I woke up thinking that it was my fault that this happened, that I didn't protect him, but I talked to him [her son], and it's like he sends people," Silva said. "This woman I didn't know said, 'he was so proud of you, the strong mother you are, you are the best mother,' so it gave me a little bit of piece in my heart."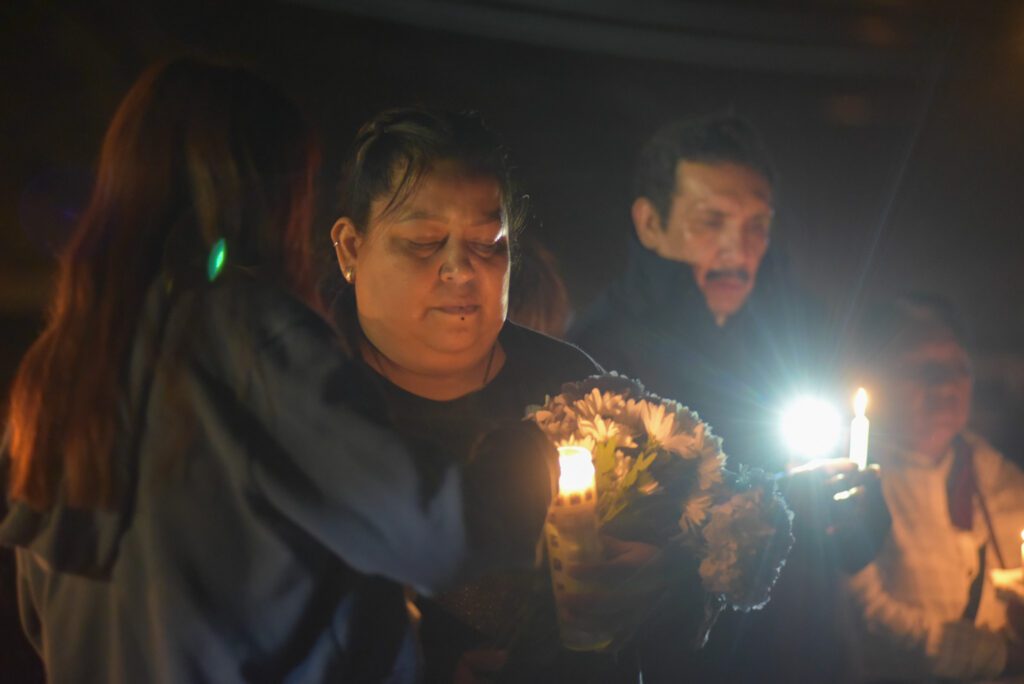 Emmanuel lived with his mom the past few months because he was going through a divorce. He was also trying to get custody of his son.
Family member Jennifer Bravo said Emmanuel was the definition of kindness.
"Very generous, down to earth, and every time he was even around, he just kind of reminded us how to love each other," Bravo said. "And my favorite thing about him was that he always made me feel that we we're blood-related. He would call me 'tia' [aunt in Spanish], from the time that I did get to be with him, he was just the sweetest boy ever, and I love that about him."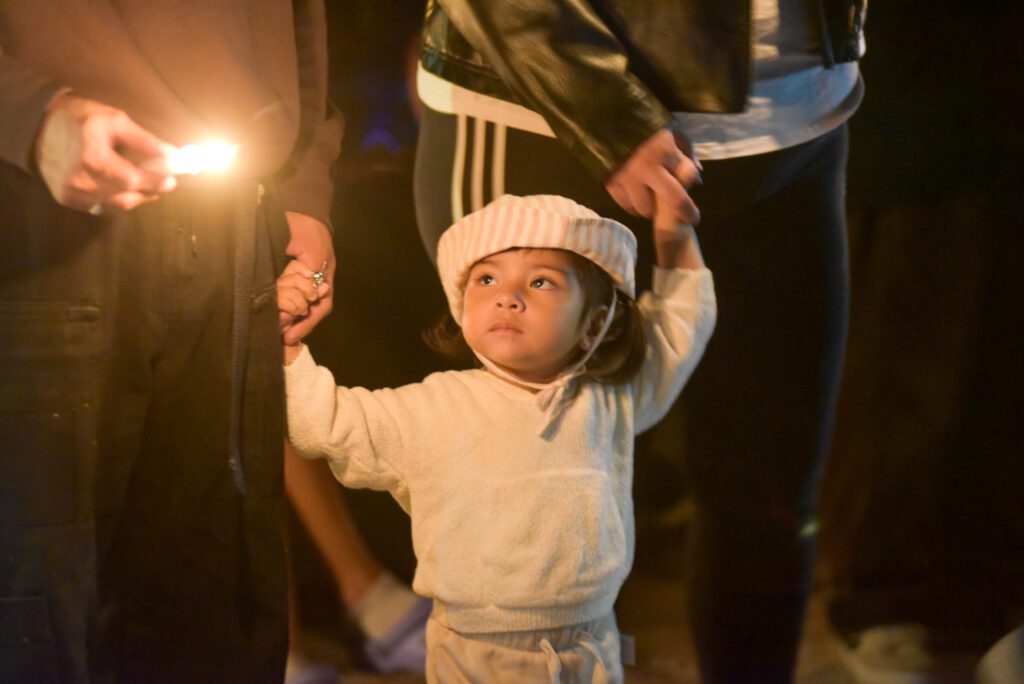 The family created a GoFundMe to help pay for funeral expenses. Link to gofundme: gofundme.com/f/emmanuel-baltazar?utm_campaign=p_cp+share-sheet&utm_medium=sms&utm_source=customer.
"Emmanuel was the victim from the stabbing in Malibu, and we would greatly appreciate all the help. It was a sudden death that none of us expected, and left his mother with all the funeral expenses," the post says. "Emmanuel was a good-hearted, kind-spirited person loved by everyone he came across. He was a loving son, brother, and amongst all, an amazing father. Just his mere presence would light up any room he walked into. He left behind all his dreams, and plans for the future, also leaving behind all of his family with a broken heart."
On Saturday, Aug. 26, his mother and family placed a cross with his name near the lifeguard tower at Las Tunas Beach. The family placed a sign asking anyone with any information about the incident to contact (323)890-5500. No arrests have been reported on the suspect.