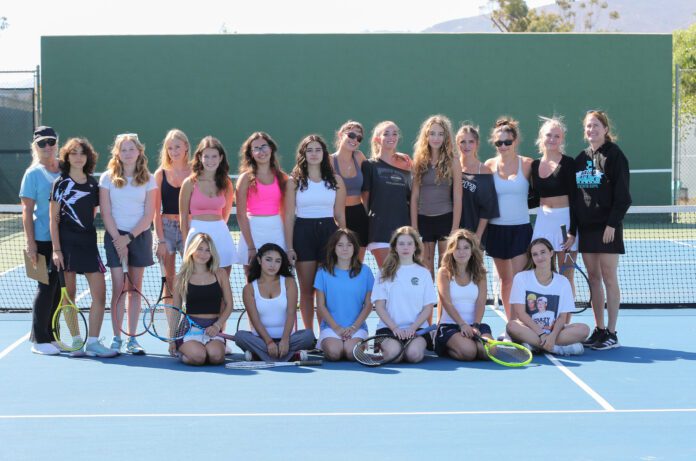 Malibu High team boasts some talent despite losing several of last year's players to graduation
The Malibu High Sharks girls tennis team begins its season this week as the reigning Citrus Coast League champions.
The Sharks have finished tops in the league for four consecutive seasons.
Malibu senior singles player Sofia Berglund noted that most of the Sharks top players on the 2022 team graduated last spring but said this year's squad has a talented roster.
"Its great," she said. "A lot of girls put in a lot of practice over the summer. We have a lot of strong players. We have new people on the team I'm really excited about."
Sharks head coach Joyce Stickney said a majority Sharks — including the new team members — have tennis experience.
"We are happy to have anyone who wants to play on the team join us," she said. "It's fun when new players come in and are ready to play on a varsity level."
Malibu's first game is Thursday at home against Simi Valley. The Sharks then host Santa Paula on Sept. 5 and host Carpinteria two days later. All matches begin at 3 p.m.
Malibu started practices last week.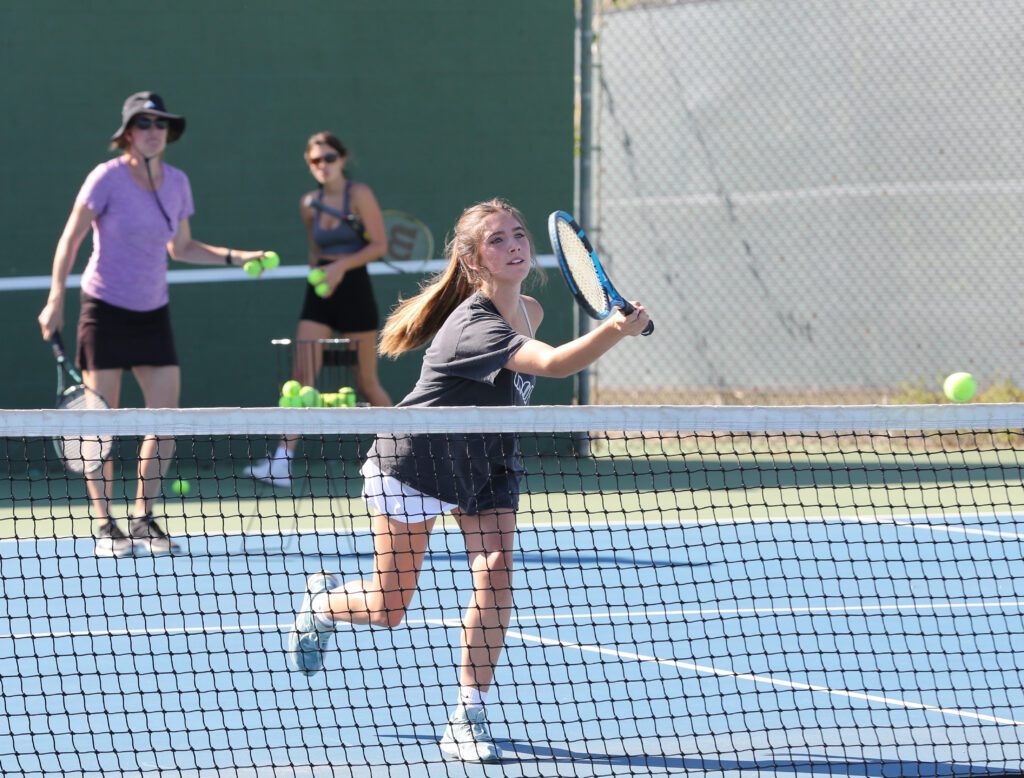 Berglund, a singles player, and her classmate Athena Ram, a lifelong singles player who advanced to the CIF playoffs last season as a doubles player, are the Sharks co-captains. They are the only two returning starters from the 2022 team, which went undefeated in the Citrus Coast League and finished the regular season with a 14-2 record overall.
There are five other seniors on the team and 10 other players. The squad has almost 20 members.
It will be interesting to see, Stickney noted, how quickly the Sharks gel and figure out how to be a good team.
"Its new chemistry, new makeup," she said. "Everyone feels like we are in a good place. It's a very affirming group, very positive. The emphasis will be a little more on supporting one another and affirming as a team."
Berglund said she and Ram aim to make the tennis team a fun experience for every girl on the roster.
"We want to make the team a community," said the 17-year-old, who has played tennis since she was a sixth-grader. "We want always have a fun time in practice with new games and new drills."
Stickney hopes Ram and Berglund set the team's tone.
"We are going to push everybody to be as strong as a player as they can," she said. "Sofia and Athena are amazing. The show up either on time or early ready to go and prepared."
Rum, 16, is excited about the Sharks chances to be successful this year.
"We have a lot of girls with really great attitudes, and they are so good at tennis," she said. "We can win. We can enjoy ourselves while we are doing well."