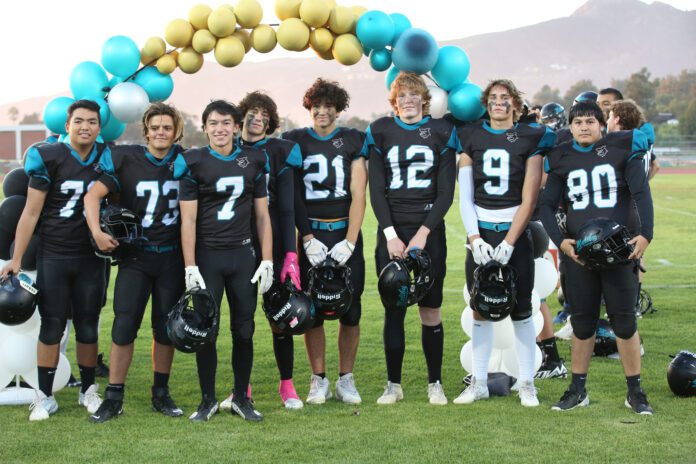 Malibu has 6-2 record heading into its regular season finale against Villanova Prep in Ojai on Friday
The Malibu High Sharks football team beat the Entrepreneur Panthers 53-12 on Oct. 20, which was their Senior Night.
Senior wide receiver Travis Kies, who scored three touchdowns in the win, said the Sharks' 12th-graders and underclassmen were motivated to win the contest, their last home game of the regular season.
"It felt really good because we have worked hard all season," said Kies. "We all came ready to play. We wanted to play our best on Senior Night. It all came together."
Malibu head coach Mike Halualani said his message for the team before the contest was the same as previous matchups.
"I just told them to play smart, play hard, concentrate, and execute," he said. "They did every single one of those things. It was a good team victory."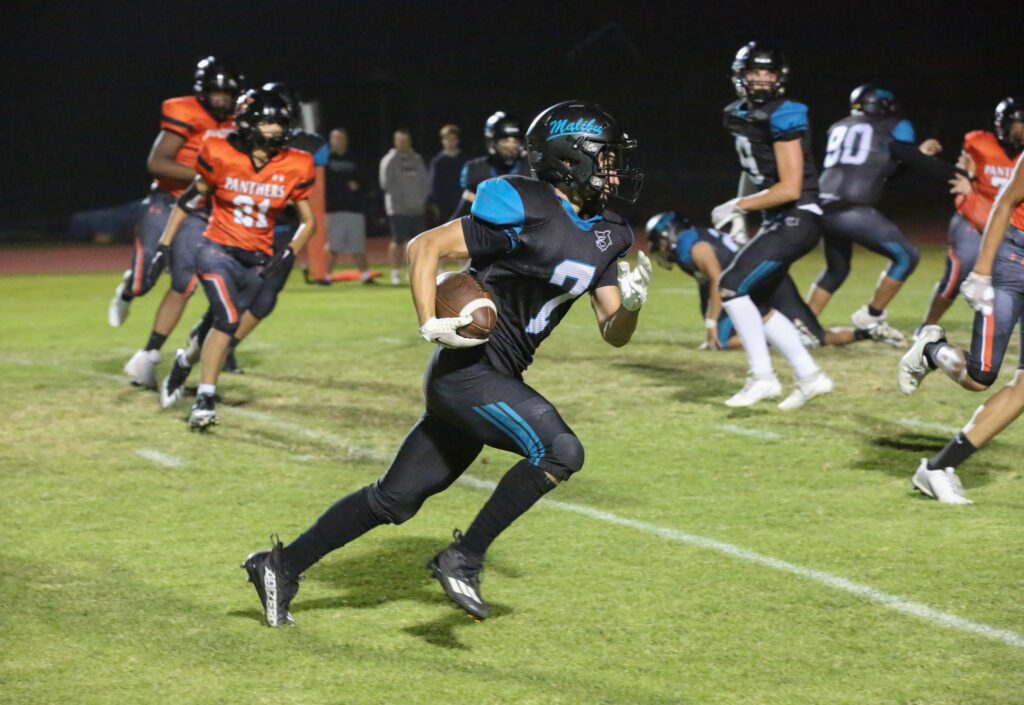 Along with Kies, the Sharks' other seniors include quarterback Nico Miller, linebacker and running back Graydon Phelps, and linemen Harper Rae, Tyler Celikel, Hiram Florendo, Spencer Briggs-Arce, and Jairo Izquierdo.
Kies, a football player for the first time this season, said he and his classmates were excited for the game.
"We were hyping each other up all week in practice," he recalled.
The Sharks scored seven touchdowns in the game, and those scores happened in a variety of ways. One of Kies' touchdowns was the result of a trick play in the first quarter. Miller pitched the ball to junior running back Hank Norby, but instead of dashing toward the end zone, Norby stayed in the backfield and passed the ball to Kies for the score.
Defeating the Panthers, Halualani said, was a good win, but not Malibu's best performance of the season.
"I don't think we have played our best yet this season," he said. "We still have more room to grow."
Malibu has a 6-2 record heading into their regular season finale against Villanova Prep in Ojai on Friday.
The week before downing Entrepreneur, Laguna Blanca defeated Malibu 50-26. The loss stopped a Malibu winning streak at four games.
The Sharks' blowout of Entrepreneur was their second largest margin of victory this season. The team downed Sherman Oaks CES 56-0 last month. In fact, all of the Sharks' wins have been over double digits.
Led by Miller, who has around 30 touchdown passes this season, Malibu's offense is normally high-scoring.
Halualani credited the Sharks' offensive line.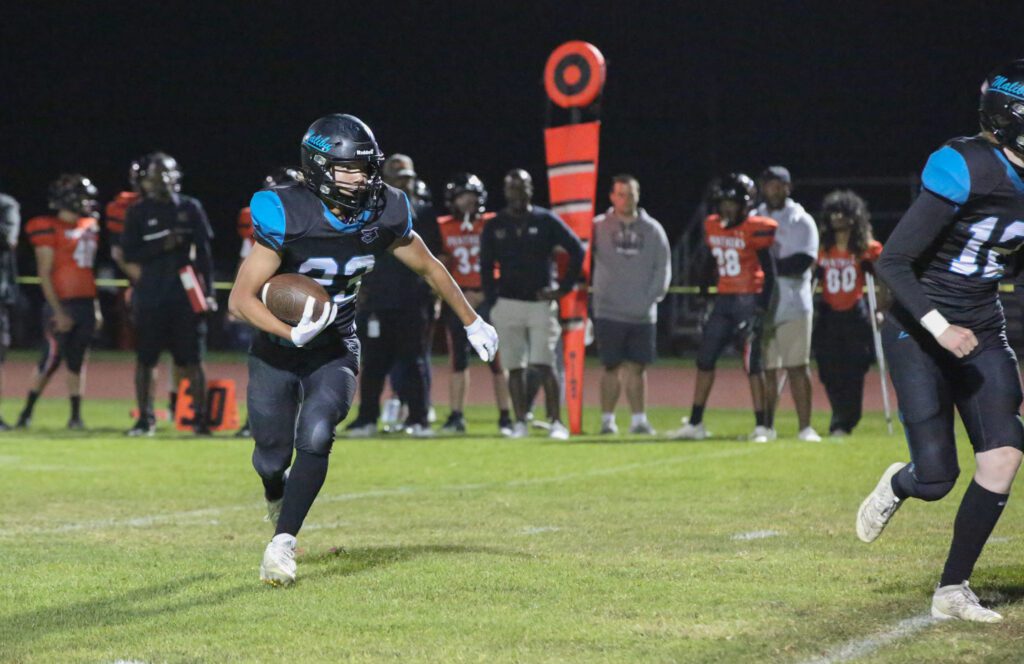 "We never go into a game thinking we are going to score a lot of points," he said. "Most of the time, we go into a game thinking we are going to grind it out, but we've just had really good play from our offensive players."
A win over Villanova Prep could qualify Malibu for the CIF playoffs. Kies said the Sharks want to compete in the postseason.
"We are a really hardworking team," he said. "We have really good chemistry."