Panel members suggest forming an ad hoc committee to address the issue
With the winter season coming to a close, the Public Safety Commission has begun preparing for spring and summer safety and traffic priorities. The meeting began with the commission receiving an update on the Caltrans projects and construction on PCH.
Caltrans closed one lane of PCH at various locations from Malibu Lagoon Bridge to Corral Canyon Road for nighttime pavement repair work.
The project involved removing and replacing damaged pavement and installing new lane striping. The upgrade increases the life of the roadway and provides a smoother ride. The projects have been delayed due to the series of storms. Residents and visitors are asked to drive cautiously, and watch for workers and work vehicles in and around the roadway. The project is scheduled from March 13 through late May.
In the last Public Safety Commission meeting on March 1, the panel addressed the public safety concerns in the Point Dume headlands area and identified solutions to alleviate the traffic and parking on Cliffside Drive.
Malibu VOP Team Leader Mark Russo provided an update and said he personally issued 151 citations during Presidents Day weekend on Feb. 20. The Malibu VOP issued 473 citations that weekend.
Darrell Readyhoff, a California State Parks chief ranger, provided a report and feedback the California State Parks, Los Angeles County Sheriff's Department, and Volunteers on Patrol (VOP) identified while trying to find solutions.
Readyhoff said since the March 1 meeting, they have issued a total of 107 citations on Cliffside Drive and Birdview Avenue.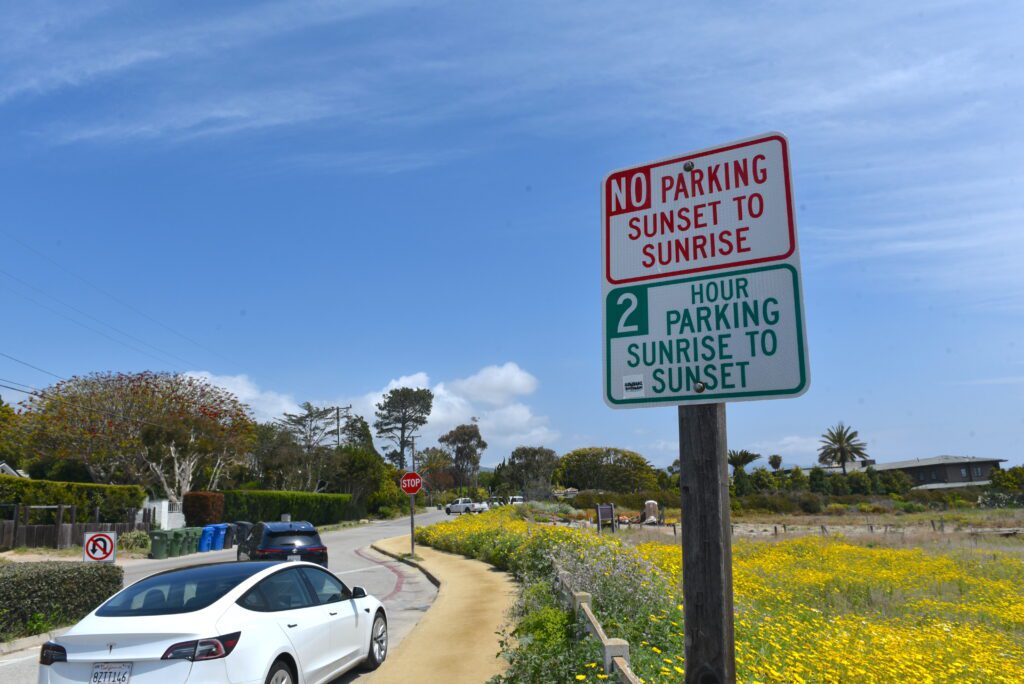 "All of our officers are taking part in the patrol, and I know our officers are continuing to see the VOPs out there and also the sheriff's deputies so we appreciate all the help that we have received from them also," Readyhoff said.
Chair Chris Frost was worried about visitors damaging the Point Dume headlands and Readyhoff said he has not seen many trampled areas and said visitors have been following the trails for the most part.
"It's actually working pretty well; obviously there's going to be those individuals going off trail, but I know the Fish and Wildlife have been out there also discouraging people from going off trails, so we're grateful for that," Readyhoff said.
Readyhoff said State Parks officials are looking into third-party websites that have been directing visitors to the headlands and are asking them to direct visitors to the Point Dume parking near Westward Beach.
In regards to parking citations, Readyhoff and members of the panel said they have seen an increase in citations.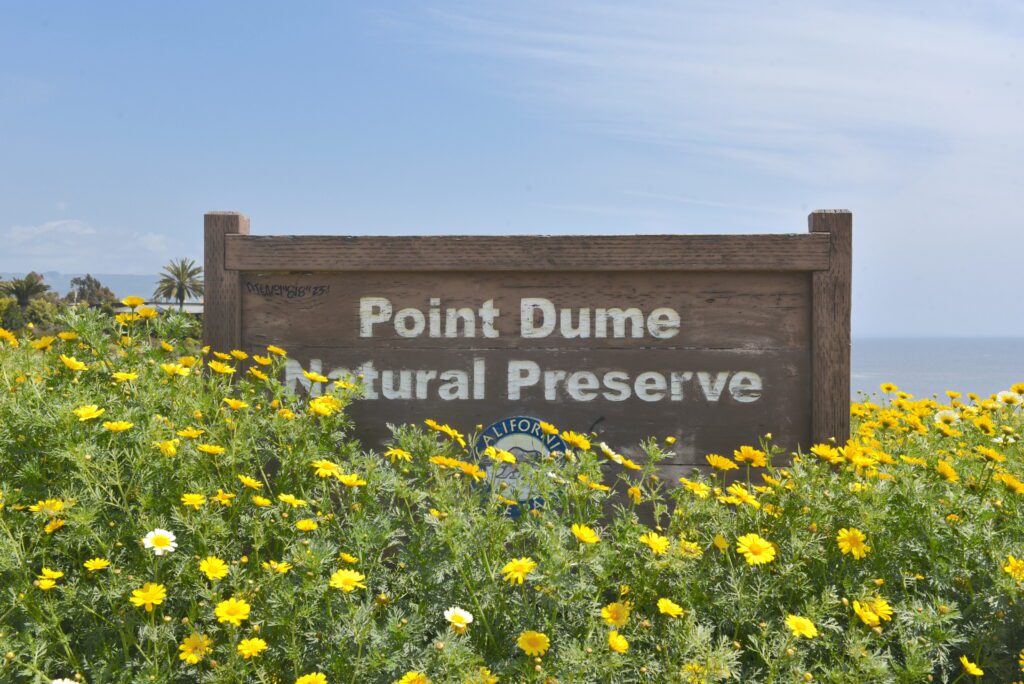 "We're not going to ticket our way out of this," Commissioner Brian Merrick said. "Parking's two hours right now, but they're only there for 15 minutes and that's why they think they can get away with it. They don't want to walk, they don't want to park below and walk — they're in it for the Instagram [post]."
Frost and Commissioner Joshua Spiegel suggested creating an ad hoc committee to address the issue.
Public Safety Director Susan Dueñas provided an update on the staffing options for the new Los Angeles County Sheriff's Department (LASD) Malibu Substation.
Frost moved and Commissioner Keegan Gibbs seconded a motion for the services area lieutenant and sergeant, MET Team, two community services assistants (CSA), part-time counter deputies and two additional deputies to recommend to City Council.
Malibu/Lost Hills Sheriff's Sgt. Chris Soderlund provided a brief update on safety, traffic, and crime in Malibu.
Soderlund said the new substation will help the duties with response time.
"The response time is going to dramatically increase once the substation opens," Soderlund said.
The panel addressed the city's annual Public Safety Expo, which is scheduled for Saturday, June 10, at Malibu City Hall. The free event will feature presentations from the California Insurance Commissioner on wildfire insurance and from the LA County Fire Department on brush clearance. The Fire Department will conduct a demonstration helicopter water drop. Numerous public safety agencies will have other demonstrations and will be displaying vehicles, including the Sheriff's Department Bomb Squad, Fire Department, Lifeguard Division, and others. The Expo is also an opportunity for kids to learn about emergency preparedness and meet public safety and law enforcement professionals in person.
The next Public Safety Commission meeting is scheduled for May 3 on Zoom.