Malibu will soon be the newest home for two of Los Angeles' most respected food institutions, Prince Street Pizza and Irv's Burgers.
These two family-based companies continue to expand across Los Angeles, enjoying success and growing a community of pizza and burger lovers, and are opening a joint location at The Park Center. 
Lawrence Longo is CEO of the Off the Menu food app and CEO of both Prince Street Pizza and Irv's Burgers, and he said both restaurants have their own unique identity but share a common goal of serving the highest quality food with equally impressive customer service.
He explained that despite their growth, each Prince Street and Irv's location maintains a strong relationship with their neighborhoods and their staff takes pride in serving their communities.
He expressed excitement for the future of his two brands in Malibu.
"We're bringing good food, good people and a sense of community," Longo said. "We aren't coming in with crazy high prices, we're coming in with quality food and a quality product. Our plan is to really integrate with the community."
Both restaurants will each bring a unique style and culture to Malibu.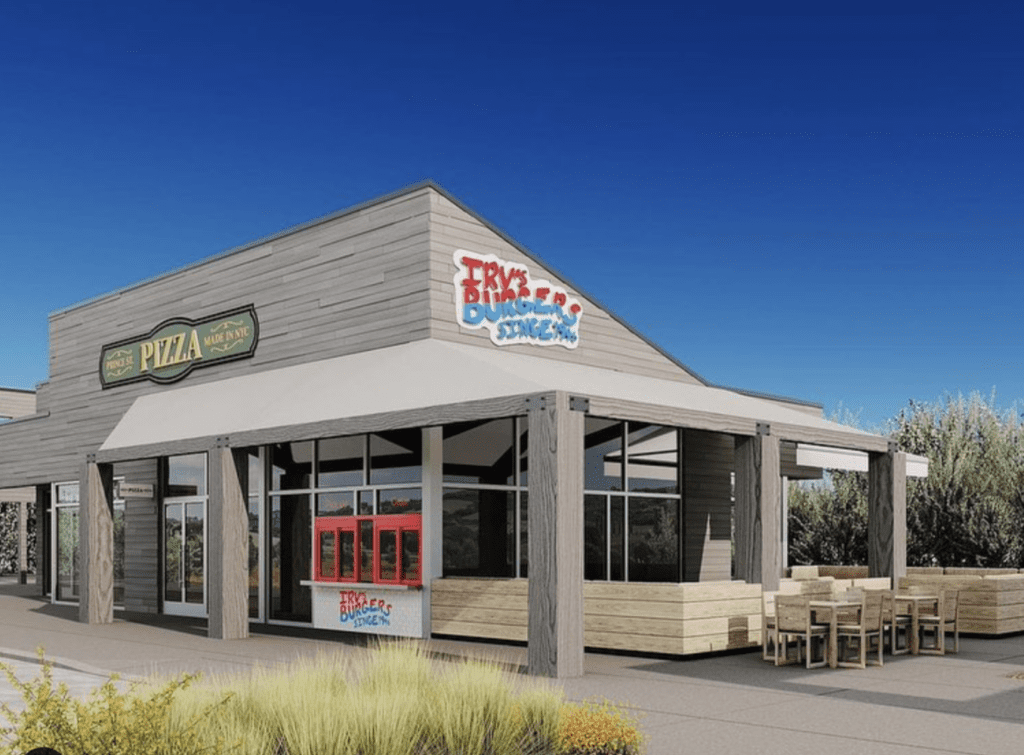 Prince Street Pizza was founded in New York and expanded to Miami and across Southern California over the last couple of years. They are known for their Sicilian square and Neapolitan round pizzas.
According to their website, the restaurant's recipes were crafted from the idea "if you can put it on pasta then you can put it on pizza."
The recipes have been passed down over generations and their pizzas are prepared with sauces made from scratch that are handcrafted daily.
The pizzeria features signature Soho Square slices like the Spicy Spring, made with fra diavolo sauce, fresh mozzarella, spicy pepperoni, and pecorino romano, and The Sunset Square, prepared with sunset marinara, fresh garlic, shredded mozzarella, pecorino romano, and EVO.
They also feature gluten-free options and a vegan option.
Longo said ever since the original Prince Street opened its doors in New York, they set out to be a neighborhood-oriented pizzeria.
"Our goal is still to deliver happiness to every community we open up a shop in. We are keeping the quality of our pizza to the highest standards," Longo said. "From the ingredients to the way it's produced, we're a premium pizzeria, and we feel Malibu would be an unbelievable fit for our brand."
Irv's Burgers' history dates back to 1946, when the little burger shack opened in West Hollywood on historic Route 66.
Over its history, the landmark restaurant went through multiple owners, but in 2000, Sonia Hong purchased the shack and became the face of the storied burger spot.
Hong's signature doodles and slogan "Just for you!" that she used to sketch on each paper plate herself became a beloved detail in the restaurant's identity.
The Hongs served West Hollywood until 2018, when difficult circumstances made Sonia decide to close Irv's doors permanently.
However, Longo and the community's support helped relaunch Irv's Burgers in July 2022 in West Hollywood, just a block away from where the restaurant began in 1946.
Longo brought Sonia back to serve the community and has started a new chapter for the historic restaurant.
Irv's menu features not only burgers and fries, but hot dogs, pastrami, BLT, tuna and tuna melt sandwiches, and various types of milkshakes and cookies.
Those who have a hearty appetite can take on The Big Irv, a signature burger prepared with a burger patty, hot dog, pastrami, chili cheese, and Irv's sauce in an Irv's sesame bun.
Irv's also feature an alternate meal option with their Beyond burger.
Longo praised Steve Soboroff as a supporter of this new Malibu location and said Soboroff spearheaded the project and was integral in getting a deal done for the new shared storefront.
Soboroff owns the shopping center that will house the new location.
"I think it'll be the most exciting and fun either store or restaurant to open in Malibu in maybe the last 10 or 15 years," Soboroff said. "They are highly family-oriented, student-oriented, party-oriented, and kid-oriented. This is for the people, for the families, and I am very excited about it."
He said Malibu has needed restaurant options like the ones being offered by Longo.
"Malibu has been clamoring for this since I have been involved in Malibu, which has been 35 years," Soboroff said. "I think this just hits a real, real sweet spot in Malibu."
He said he already holds the two companies in a very high regard and is excited for the community to embrace Prince Street and Irv's Burgers as well. He said he believes Prince Street and Irv's will someday become as much of landmarks in Malibu as places like Howdy's and Nobu.
"I think if you show that you care about everyone in Malibu you can create historic business, and I think these guys will do that," Soboroff said. "I think what this is for Malibu is two more landmarks."
The restaurants are slated to open early June, with a definite date expected soon.
Residents can follow Prince Street Pizza, (@psp_ca) Irv's Burgers, (@irvsburgers) and Lawrence Longo (@bigshot) on Instagram for updates.