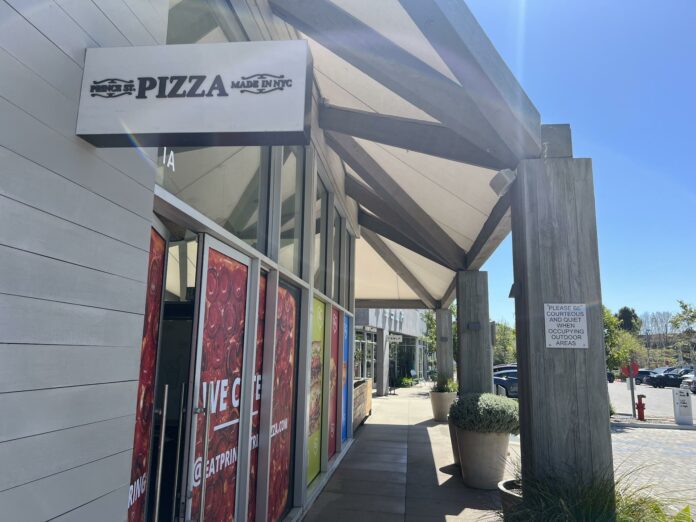 "If anything is good for pounding humility into you permanently, it's the restaurant business."
— Anthony Bourdain
By Barbara Burke
Special to The Malibu Times
Malibu's restaurant sector is undergoing a bit of a sea change, with new, eclectic venues providing much needed epicurean diversity. In an industry with razor-thin profits on even a good day, and in an era of supply side and employee hiring and retention challenges, it's fortunate that locals will soon have quite a few more dining choices.
East Malibu's cuisine scene is having a moment. La La Cabana, a bright Mediterranean and Moroccan eatery, opened earlier this month. Located where Tavern 1 and Cliffdiver once operated, the remodeled venue enjoys ocean breezes and a relaxed vibe. Customers can enjoy brunch, lunch, dinner, and drinks. Signature specialties for mid-day dining include Kefta Tajine, featuring Moroccan beef meatballs and sunny eggs, and its vegetarian-friendly analogue, Capri Tajine, full of mozzarella and fresh herbs with roasted garlic tomato sauce. Spicy, but not too spicy, the selections satiate.
Sushi by Howdy also just opened in the last few weeks. Located right next to the popular Howdy's, the new restaurant is catching on fast. Serving fresh, delicious sashimi and other sushi selections, the venue also sports a full liquor license and features sakes and specialty beers.
The menu offers innovative dishes blending Asian and Mexican cultures including the sushi taco and a Mexicali sushi roll. To view the delicious and aesthetically pleasing selections, check out @malibusushi23.
New Dining Destinations on the Horizon
Soon, four more restaurants will open.
In early September, Irv's Burgers and Prince Street Pizza will share the space where Real Coconut closed in The Park at Cross Creek. Located right next to Tesla, both casual eateries will be very user-friendly for families whose children are playing on the retail center's playground. Irv's has been around in Santa Monica and WeHo since 1946 and features hot dogs, shakes, fries and, of course, a variety of burgers. Prince Street Pizza offers both Neopolitan rounds and Sicilian Soho squares as well as mozza balls with risotto, prosciutto or spicy pepperoni.
Seasoned Malibuites have long — and we do mean long — wondered when, if ever, the sizable restaurant space next to the Bank of America in the Ralph's Plaza will ever be leased. Finally, Zinqué, a very popular destination in several Southern California communities, will open its doors in the next two months or so.
The venue is a low-key neighborhood restaurant with mostly French-inspired dishes. Intriguingly, it also features experiential opportunities. Guests can try their hand in the pétanque court, a type of lawn bowling sport that is similar to bocce ball. Or they can visit A coté, meaning next door in French, offering both a boutique and a market, featuring apparel, gifts, and home decor, a high-end wine and spirits selection, and a deli with freshly made foods and pantry items, sourced locally and others from Europe.
Farther Off on the Epicurean Horizon
Two other restaurants have pulled permits and are in construction. Ju Ju Asian Kitchen, which will offer casual patio dining and take-out. Its menu is still being designed, but think super casual, Asian fusion, including offering Boba Tea. The venue will open in the next few months two doors down from Ciel Orange in Point Dume Village. Both of those eateries are owned and curated by Wilfredo Barrera, the proprietor of Tramonto Bistro in central Malibu.
Relatively far off into the future, Scott's Kitchen, a deli and market, will replace Malibu Kitchen.
Despite several new eateries opening in Malibu, some types of cuisine are still not available, including Chinese, Indian or vegan food. Nor is there a bakery. However, given Malibu's relatively low population, the town's cuisine scene is becoming more varied and richer.