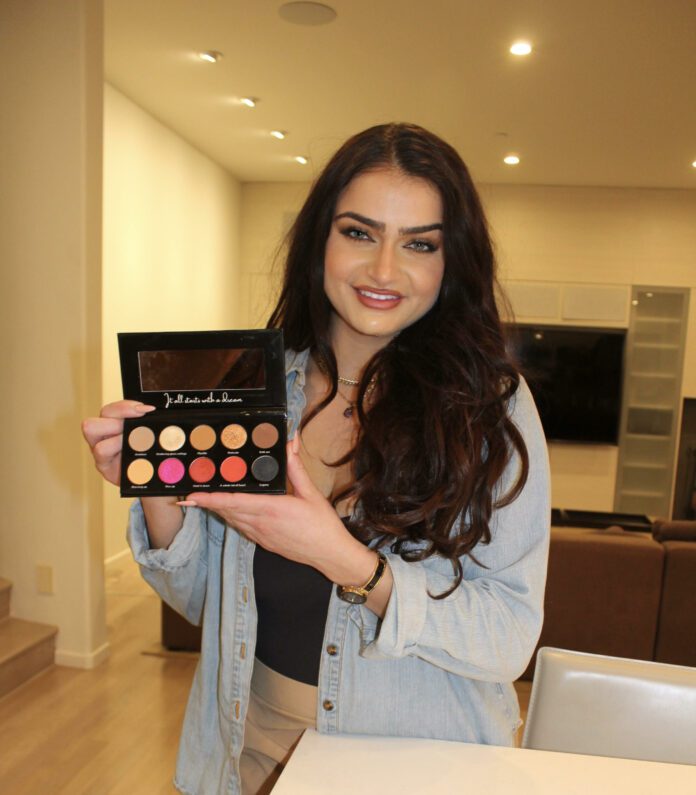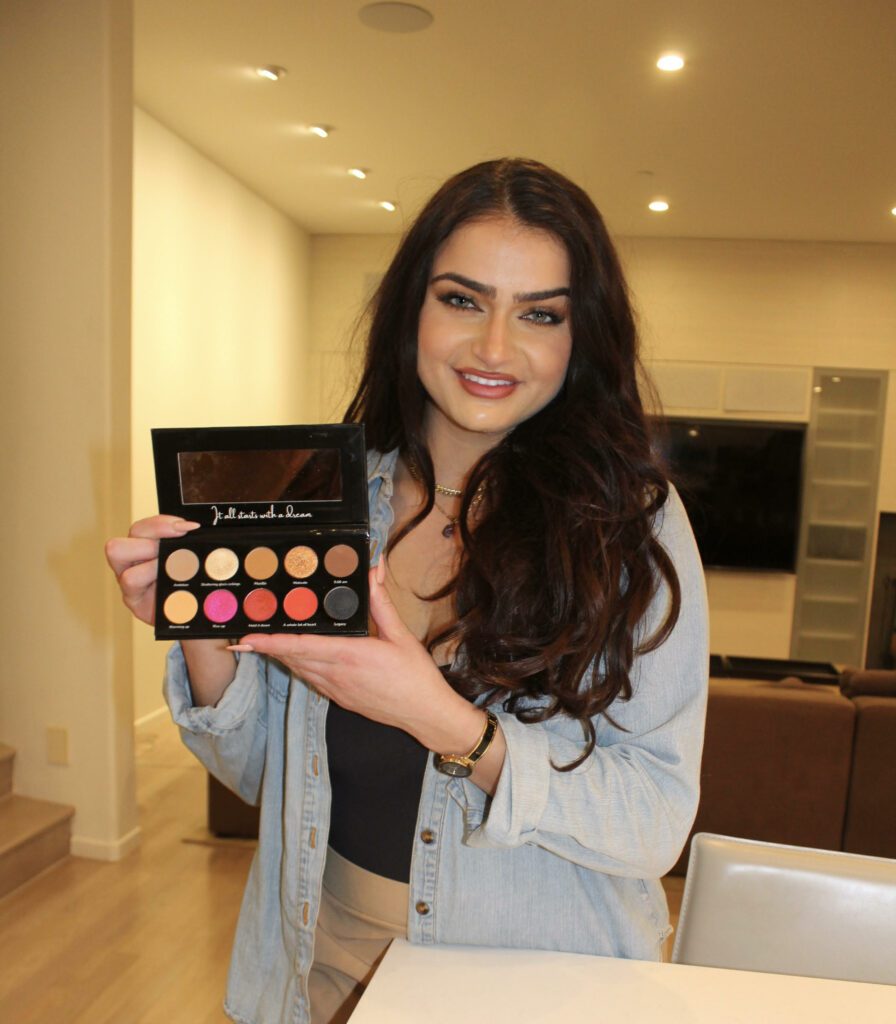 From a young age, Malibu's Arielle Ross was always helping others.
"It's been important to me to give back," the 2016 Malibu High School graduate said.
As a youth volunteer for the Hand in Hand program at the Malibu Jewish Center and Synagogue, Ross extended kindness to participants with learning disabilities and was always on the ready raising money to fight cancer and other causes.
"I learned through my parents and the community I grew up in how important giving back is," she said. "If you've been given really good circumstances in this world, use your privilege to extend a hand and help others."
Now at age 24, Ross has found another way to spread philanthropy through her passion for makeup.
"I have been a makeup artist since I was 15," she said. "So, for about the last 10 years through my work I've been able to see the power of women and the transformational effect that it has on women when they feel beautiful. They walk differently, they carry themselves differently. They present very differently in the world when they feel beautiful. That's always inspired me, but I've always known that I wanted to be on the business side of the cosmetics industry rather than the artistry side because that's where I felt like my expertise was and that's what I studied in school."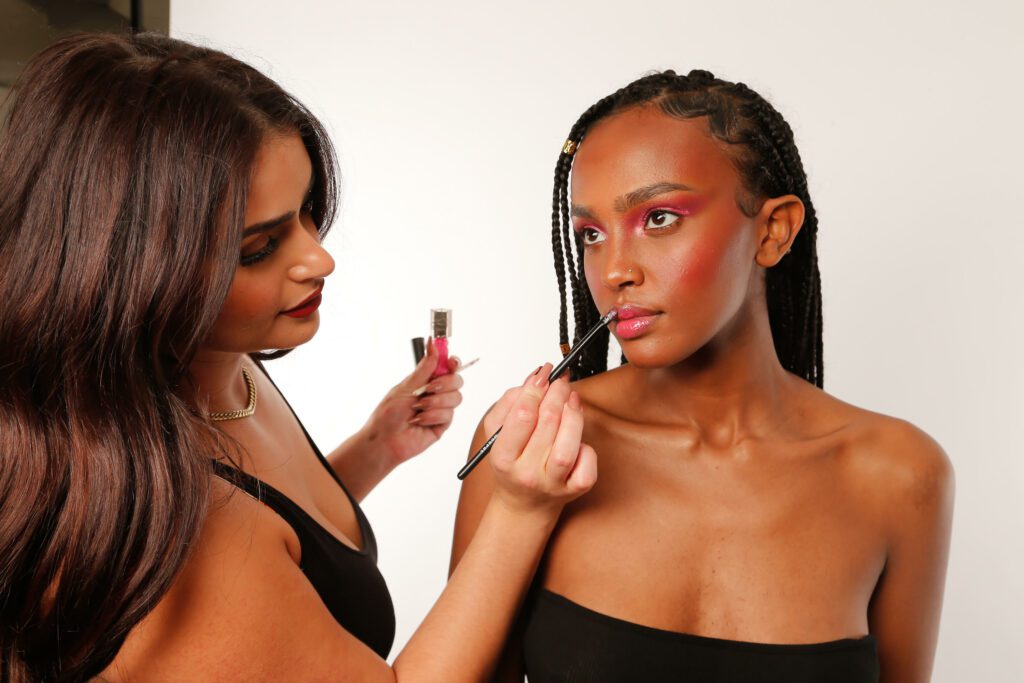 Ross attended Hult International Business School in London then graduated from Chapman University in 2020.
She said she learned in the multibillion-dollar cosmetics industry, "there's an opportunity to have a profitable company that also does a lot of good in this world. I don't need 90 percent profit margins. I can take a lot of those proceeds and do good with them. That's how I structured this company."
Her new makeup line is called Relevation, which held its launch March 16 in Malibu.
"Relevation is named after a real word, but it's obsolete," Ross explained. "It's no longer used in the English language. It means to lift or to rise."
The premier product is a 10-shade palette that can be used on the eyes or face. The shades are multi-purpose. They can be used as blush, contour, highlights, or all over.
"The palette is completely clean," she said. "We use no harsh chemicals or dyes. It's industry clean standards."
Ross categorized the product as "high performance, clean beauty" with longevity. The product and the packaging are all eco-friendly, recyclable and the shipping service offsets its carbon footprint.
"I'm trying to do everything in my power to not be part of the problem and be part of the solution," she said.
The palette is available at RelevationBeauty.com and soon in brick and mortar stores.
Most importantly for Ross's company however is the idea of lifting women up through education and opportunities.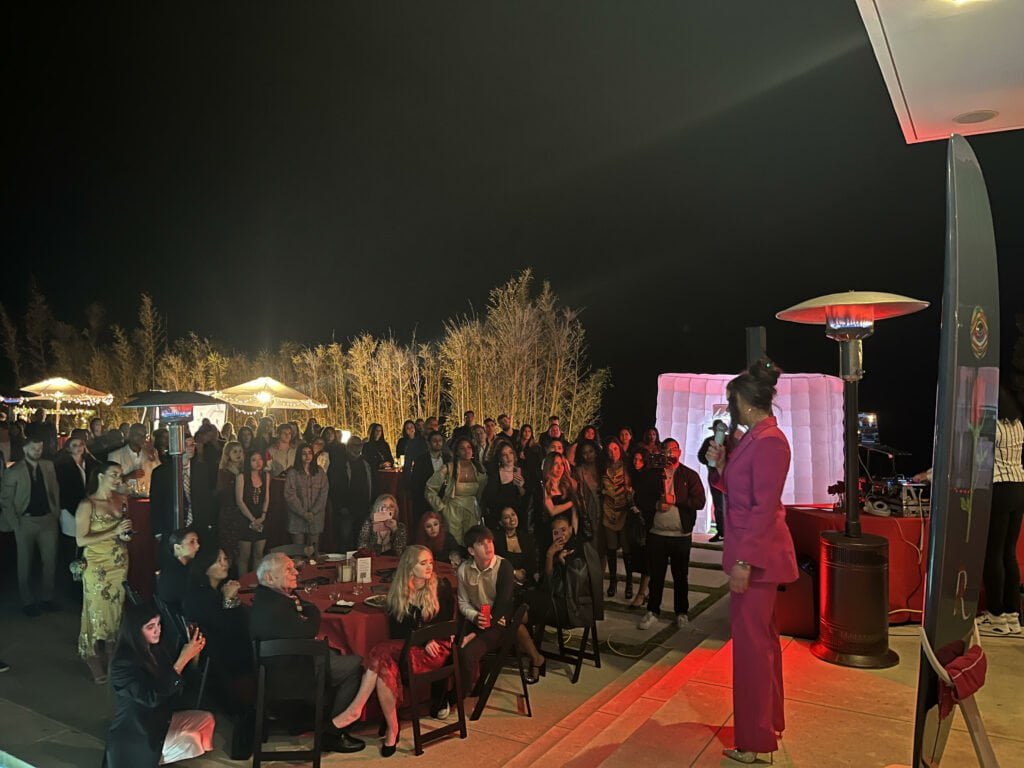 "We have a partnership with an organization called Speak Up for the Poor," she said. "The nonprofit works with young women and girls in Bangladesh and keeps them from being sold into sex work and child marriage because Bangladesh has the highest rate of child marriage in the entire world. They keep the girls in school. Not only do they educate the girls and give them afterschool programs, curriculums, and help them on a career path, they also educate the men in their villages because if they're not educating the men nothing changes.
"This nonprofit does incredible work helping these girls stay in school and go after their dreams. So, a portion of our proceeds go to Speak Up and we also do a lot of joint initiatives."
Launch party ticket sales and an auction went to benefit Speak Up. Nearly 2,000 girls have graduated from its Girls Education Program (GEP).
"They've sent some girls to college," Ross added.
Speak Up for the Poor is not a religious organization; it defends, educates, and empowers vulnerable girls regardless of their religious or cultural background.
"In 2023 more people are aware of their buying power and they want their hard-earned money to go to companies that actually do good in the world," Ross said. "Not only do you get a beautiful product for yourself you're investing in the education of women which to me is the most powerful thing you can do."