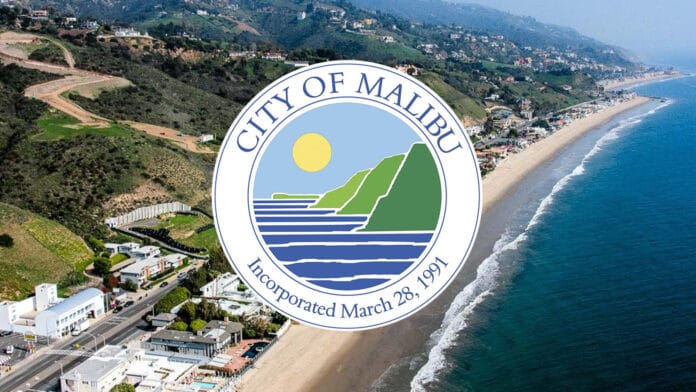 Community Service Director Jesse Bobbett provided an update on the gallery improvements during the Malibu Arts Commission Meeting on Jan. 25.
Art exhibitions at Malibu Bluffs Park scheduled Feb. 7 through Mar. 14.
The discussion of a Malibu Performing Arts Center was brought up during City Council meeting but has been on the Malibu Arts Commission agenda for quite some time.
"We need some commitment for some property that the city owns, and I asked for that, and it sort of got shuttled aside," Commission Chair Lotte Cherin said. "So I will push for that."
Community Service Deputy Director Kristin Riesgo provided an update on the first poetry and art workshop organized on Monday, Jan. 24, at Malibu Elementary and said it was a success.
The Malibu High School and Webster Elementary workshops are planned in February and March. The art exhibitions at Malibu Bluffs Park are scheduled from Feb. 7 through Mar. 14.
Art commissioner Tim Lawrence said the department will be hosting a photography exhibit.
"Part of our agenda is to bring in incredible artists but also to expand the scope of what we are to as many people as we can," Lawrence said.
While City Hall is closed to the public, commissioners asked if they are able to extend any events that could have been organized.
Lawrence said he thinks it would be ideal to document their launch events and exhibits to show that they are successful.
After the updates, the Malibu Arts Commission discussed the potential performing arts center during the meeting on Jan. 25.
Commission discussed what the name of the building would be, Malibu Performing Art Center or Visual Arts Center.
Riesgo reviewed the proposal request from Eduardo Del Signore, founder of Call 2Peace, a local foundation providing a platform for charitable organizations that conducts live performances in Malibu. The concerts would be free, but donations would be accepted. This would occur in Spring 2022; in-person events are pending.
Riesgo said the event would take place in City Hall, and the partnering organization is Malibu High School Music Department. The total cost for the event would be $1,400 for the audio system, sound technicians, and the artists performing. Donations would be divided between Malibu High School and A Call 2 Peace.
"I think that Eduardo has a good head on his shoulders on what he wants to achieve, and his number one priority through music is to benefit the high school," Lawrence said. "I feel really good about it."
"On top of this, the event is going to happen regardless, it might not have the participation of the city, but we want to keep benefiting the local charities," Del Signore said. "In our proposal, an invitation to work together, I think is the best way to start it."
The commission motioned to approve the proposal.
Riesgo provided the City Hall art exhibitions schedules for Spring 2022, which would be the photography art exhibition in Spring and surf culture in Summer.
Riesgo said the specific dates are uncertain due to the current closure of City Hall.
The subject or theme of the photography exhibit would be proposed in the next meeting.
The commission discussed a potential Hollywood exhibition to incorporate different artists, workshops, and speaker events.
"We should have a Hollywood show every single year," Lawrence said. "This is unique to Malibu, that and beach Surf Culture."
Community Service Director Jesse Bobbett provided an update on the gallery improvements. Lighting, flooring, wall surfacing paint, window replacement, and more were some of the projects the arts commission asked for improvements. Bobbett asked for an estimate of the improvements and will be presented to the City Council for approval.