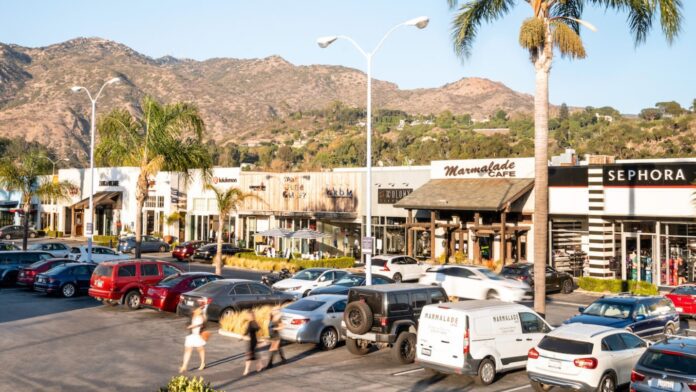 LA Rams owner buys property for 32 percent less than it cost nine years ago
Just days ago, Malibu local Stan Kroenke purchased the Malibu Village shopping center (the one closest to Malibu Creek) from Atlanta-based Jamestown Properties for $81.5 million. Jamestown had paid $120 million for the commercial property back in 2014, and apparently took a huge hit on this particular deal — they got 32 percent less they paid for it nine years ago.
Kroenke, a billionaire sports mogul and commercial real estate investor, also owns Malibu Colony Plaza (the Ralphs shopping center) and is married to Wal-Mart heiress Ann Walton. The Trancas Country Market in Malibu is owned by another Wal-Mart heiress, Paige Laurie. The fact that three Malibu shopping centers are now owned by Wal-Mart relatives has led some to joke that the name of town should be changed to Wal-ibu. Kroenke is probably best known for being the owner of the Los Angeles Rams NFL team, but also owns the NBA's Denver Nuggets, NHL's Colorado Avalanche, Major League Soccer's Colorado Rapids and Arsenal Football Club in the U.K.
Per various publications like Real Deal and CoStar News, he's been expanding his commercial holdings in the LA region since opening the indoor-outdoor SoFi Stadium in Inglewood — a 298-acre mixed-use development featuring retail, commercial office space, a hotel, residential units, and outdoor park space — in 2020. His company paid $325 million for The Village outdoor mall in the San Fernando Valley in December, and also acquired a mall and an office building in Woodland Hills in 2022.
The 51,000-square-foot Malibu Village, located at 3836 Cross Creek Road, includes retail and restaurants like Lululemon, Chipotle, Sephora, European Shoe Repair, Broad Street Oyster Co., Fred Segal, Marmalade, and many others.
The property changed hands several times over the past 16 years. Before Jamestown Properties acquired it in 2014, KRE Capital and Dune Real Estate Partners bought it from Steve Soboroff in 2007.