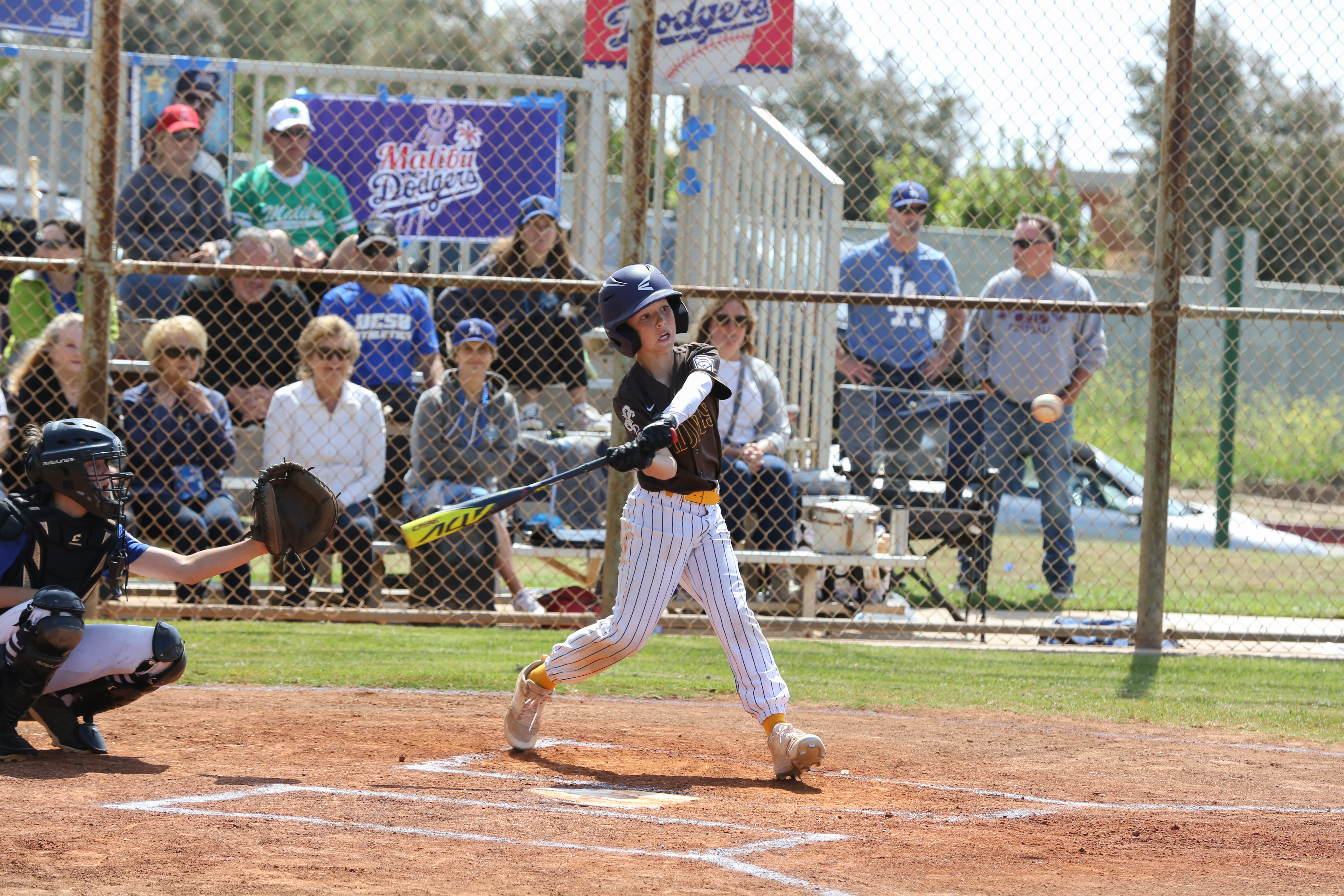 Malibu is hosting the District 25 tournament beginning on Saturday at Bluffs Park
A team of Malibu Little League baseball players finished in third place in the California District 25 Baseball 11U All-Star Tournament last summer.
Malibu's team of All-Star 11-year-old players will be batting and pitching to have that much success or more in the seven-team tournament this month. Plus, the squad has home field advantage. The Malibu Little League is hosting the five-round tournament beginning on Saturday at Bluffs Park.
Malibu 11U coach John Alfano said hosting the tournament is an honor.
"We are proud to represent the whole city," he said. "The boys — knowing they have been selected for All-Stars — have a different level of intensity."
Since Malibu is the host team, Alfano's squad of fifth-graders has a first-round bye. The team will face the winner of North Venice vs. Santa Monica on Monday, June 26, at 5 p.m.
Malibu sitting out the first round, Alfano said, is an advantage. Malibu can see their opponents play before facing them.
"I have a hungry group," Alfano said. "They have experience and know what to expect in the tournament."
The Malibu Little League's 10U All-Star and 12U All-Star teams are also playing in District 25 tournaments in their own age brackets.
The Malibu 12U team will face Ladera on Saturday at 11 a.m. in a tournament hosted by the North Venice Little League. The next day, the MLL's 10U team will play Beverly Hills at 11 a.m. in a tournament hosted by the Ladera Little League.
Teams representing Little Leagues in Culver City, Santa Monica, and West LA are also participating in the tournaments.
Malibu 12U coach Carlos Yniguez's message to his team in practices has been to respect the game, love the game, and have fun.
"That's the medicine to baseball, sports, and life," he said. "Its OK to make errors. Errors will happen. Just have fun, because when you have fun you play better. Have fun and you will win games."
Jamin Kerner, Malibu's 10U coach, said his team has been conducting high-tempo practices in which the players have the chance to bat and field a lot. The team is excited to compete, he explained.
"It's not about anyone else but the kids' excitement and them getting to play together," Kerner stated. "Our team is a bunch of firecrackers. We have some speed. We have some kids who can hit. We have some kids who can field. We have a bunch of spunk and exciting explosiveness."
The 10U roster includes Aiden Omar, Alex Pitt-Giannetti, Alex Thompson, Cade Corliss, Cashel Taylor, Cylus Tate, Drake Carter, Jackson Wolfe, Oscar Gallacher, Tyr Bercu, Willer Kerner, and Gavin Peterson.
The team's coach said Alex Thompson will start at pitcher against Beverly Hills.
"He's terrific young kid, who throws the ball well," Kerner stated.
The 12U team's members are Finneas Sullivan, Declan Vaughan, Isaac Spiess, Lennon Marderosian, Caleb Childress, Tucker Brannon, Briggs Geraghty, Sawyer Ebeling, Micah Levin, Ryleigh Marlow, Luka Koberlin, and Mishen Al-Hardan.
Ryleigh will be the starting pitcher against Ladera. Yniguez said Ryleigh had a good MLL season in the spring.
"His character has developed," Yniguez stated. "His mental approach to the game and his mechanics have transformed him into a good pitcher.
The 11U team is composed of Gianni Alfano, Collin Murry, Landon Cohen, Phoenix Michaels-Rhoades, Bo Stewart, Logan Cohen, Asher Redclay, Bohdi Skelton, Ace Belzberg, Luke Goldberg, Exton Downey, and Will Newman.
Either Logan, Gianni, or Ace will take the mound for the team in their first game. Pitching and catching will determine how well the team does, said Alfano.
"That's 85 percent of the game," he noted. "The kids have to be focused, want it more than the other towns, and play hard."
MLL President Nick Shurgot said Malibu's teams want to play well. He hopes Malibuites attend their games, especially the 11U contest at Bluffs Park.
"We have some really strong all-star teams," he said. "It will be pretty legit. We want a lot of people to come out and cheer on the Malibu team."