Malibu High School musicians know the answer: practice, practice, practice 
Not many people can say they've played Carnegie Hall, but the Malibu High School Orchestra can. The 42 teenagers who make up the group made memories that will last a lifetime after their performance at the storied venue in March.
The MHS Orchestra auditioned to join four other ensembles that made the cut.
Music teacher Dr. Maia Zander and Principal Patrick Miller were two of the chaperones. This is the orchestra's third time performing at the renowned hall.
The trip was paid for through student fundraising, parent donations, direct fees, and MHS Arts Angels. "It was a great community effort," said Zander, who also collaborated on a concert with nonprofit A Call 2 Peace to raise funds.
The group played three classical pieces: "Darkened Shadows" by Joshua Reznikow, "The Faraway Place" by William Hofeldt, and "Lion City" by Soon Hee Newbold.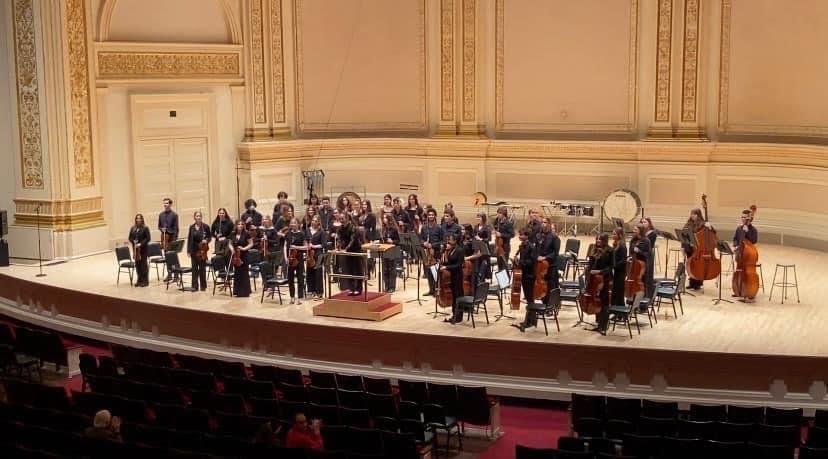 "The kids were spectacular and they worked really hard because they knew that this was a very important performance at a very important space," Zander commented. "They played so well on 'The Far Away Place' that I actually started crying. The reason it affected me so much, it was a combination of the fact they played so beautifully, that the music was moving, but also that they took a lot of musical risks. They didn't play conservatively. They put it all out there. They played as loud as they could in certain places and as soft as they could and they weren't shy. They were musically daring and that was exciting for me as a teacher because that's a scary thing to do in such an important performance."
Zander, who conducted, explained the students did not have a chance to practice in the famed hall before the show: "The first time they played that stage was for their performance. They didn't know how it was going to sound. They were amazing."
It was not only Miller's first trip with the orchestra to Carnegie Hall, but also his first ever to the Big Apple.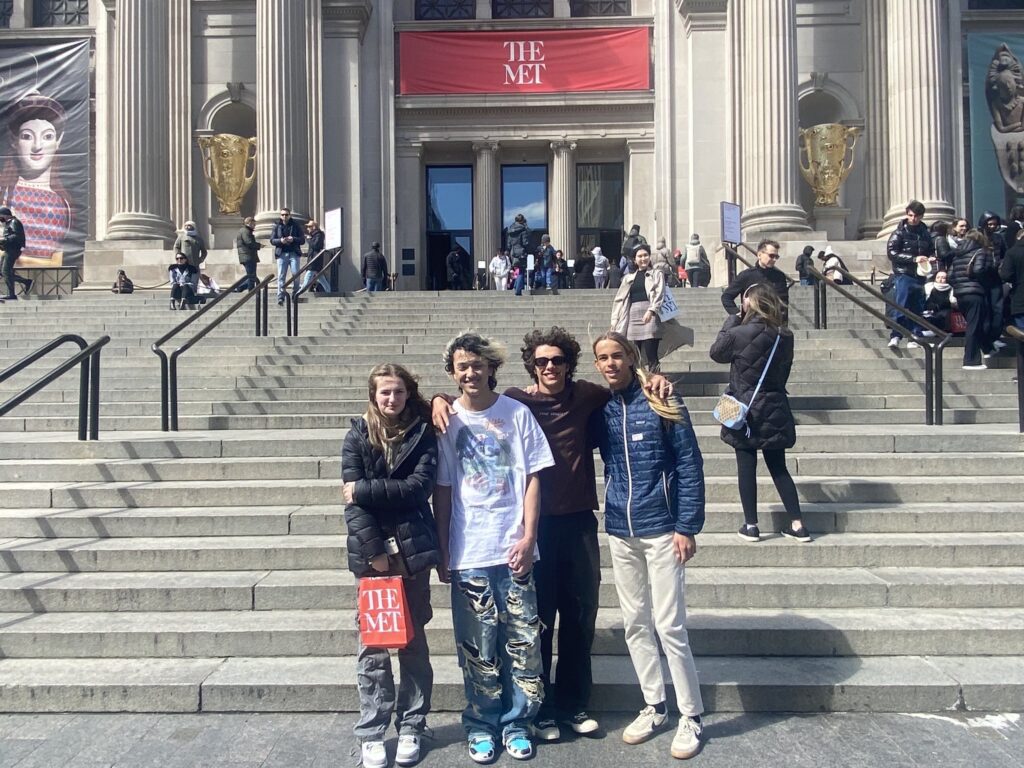 "I was probably as proud as their parents and grandparents and it was nice because a number of them came on the trip," he said. "It's not every day you have the opportunity to see your kid perform at Carnegie Hall. For some of the kids this was their second time performing there and there are a lot of professional musicians who don't have the ability to say that. The highlight for me was the performance. I thought our kids performed incredibly well."
In particular the proud principal mentioned that MHS has the smallest student body of only around 400 compared to the other participating schools with enrollments of 1,100 students, 1,800,and 2,200.
"But I still think we sounded the best," Miller stated.
The other factor Miller was impressed with is that the other schools performing are auditioned-based orchestras, including a magnet arts school "where they're pulling the top of the top into this program." Due to Malibu's small size, the orchestra is open to everybody.
"We had kids performing on that stage of all backgrounds and ability levels and that's something as the principal I'm extremely proud of," Miller said.
The teenage orchestra members have a wide range of performance experience, from two to 10 years. Four middle schoolers were invited to join the orchestra.
"They were so advanced I moved them up earlier," Zander said.
The kids had a little time for sightseeing during the three-day trip. Miller mentioned they wanted to do "silly stuff" like hail cabs.
"It was fun to experience the city with them because of their excitement and joy," he said.
They took in the Broadway show "Aladdin" and saw a professional orchestra at Lincoln Center. It was a nice surprise at Lincoln Center when they stumbled on the paintings of 2011 MHS graduate Chase Hall who Miller once taught.
"It's cool for the kids to see there's an opportunity for a career in music and the arts," Miller said. "Our kids are able to perform at the high level needed at Carnegie Hall because of Dr. Zander and her music coaches, including her husband Steve Zander, who are both professional freelance musicians. They get the benefit of their professional experience."
Zander, an MHS teacher of 14 years, commented, "I feel very fortunate to teach in a community that places such a high value on music education. This school has an unusual amount of community support for the arts and that's part of what makes our music program so special. I feel very fortunate to be a part of that and this community."