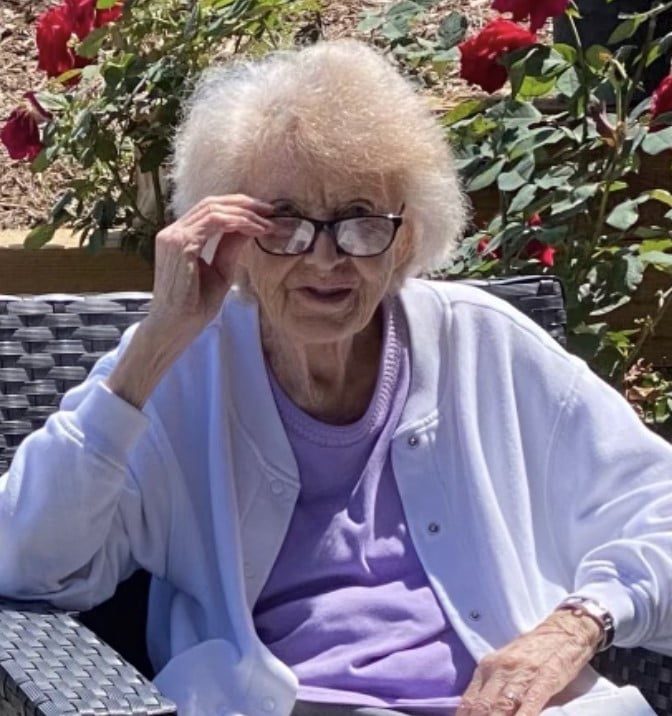 Elspeth Ann (Young) Nickerson was born May 23rd, 1928, in Winnipeg, Manitoba, Canada, to Norman Young and Grace (Moody) Young. Together they raised four children; Christopher, Elspeth, Sheila, and Cathy.
In the 1960's Ellie moved to Los Angeles. California, where she worked with Pace Magazine. There she met Robert Nickerson, a Nebraskan and World War II veteran, marrying him in 1967. Together they raised two children, Andrew and Patricia, in Pacific Palisades. Robert worked in commercial real estate, and Ellie taught piano for 40 years, also getting her associate's degree in Liberal Arts from Santa Monica College in 1992.
In 1997 Robert and Ellie moved to Malibu, CA, where she continued to teach piano and joined St. Aidan's Parish. Ellie enjoyed her garden, playing piano, was active in her church, and adored her grandson Trevor, born in 2005.
Ellie passed on January 28th, 2023, with her children by her side.
Ellie was predeceased by her husband Robert in 2003, her parents, and all of her siblings.
She is survived by children Andrew and Patricia, daughter-in-law Wendy, grandson Trevor, brother-in-law Seumas, and an extended family of nieces, nephews, and cousins.
A Celebration of Life will be held at St. Aiden's Episcopal Church on March 18th at 1:00 pm.
In lieu of flowers, kindly make a charitable contribution to St. Aidan's Episcopal Church, 28211 Pacific Coast Highway, Malibu, CA 90265