New facilities at hospital offers unique canine-care experience with custom open-air suites
Malibu Coast Animal Hospital has created a unique dog-care experience as it introduces its new Doggy Day Camp program and new state-of-the-art facility, the Malibu Coast Pet Retreat.
The hospital has opened its new Surfrider Suites, featuring 24 suites, and tailored its existing facilities to better accommodate all sorts of dogs.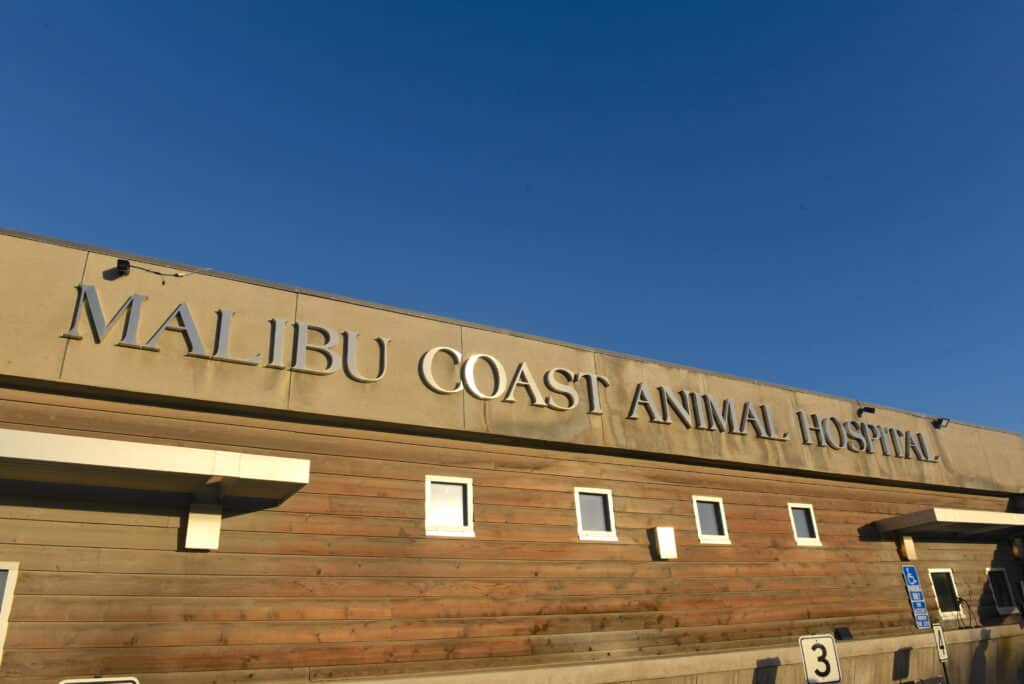 The new facility features NFL-grade grass turf, a full drainage system, and custom open-air suites with climate controlling fans and heaters.
The Doggy Day Camp is a pet boarding experience that expands on boarding services that were previously offered by the hospital.
Pet owners will experience a screening process in which hospital staff will learn about each dog and will match them with specific suites and care. Behavioral evaluations are also done to understand each dog's social ability and help the hospital team to create an enjoyable experience for the dog.
Malibu Coast Animal Hospital Administrator David Marler said locations that offer boarding oftentimes focus their care on making sure they please the pet owners, however Malibu Coast is focusing their efforts on pleasing the pet first.
According to Marler, the team focuses on four goals: providing an enjoyable experience for the dogs, providing a safe environment, maintaining a clean environment, and managing the dogs with positive reinforcement behavior training.
"It's a retreat, it's not just a place to drop your pet off. That's the vision, the feeling we want it to have," Marler said. "We are deliberate for what we want for the client to understand, but also what we want for our pets to experience."
The camp services include four potty break walks per day, continuous fresh water, tailored meal service, comfortable bedding, and health assessment.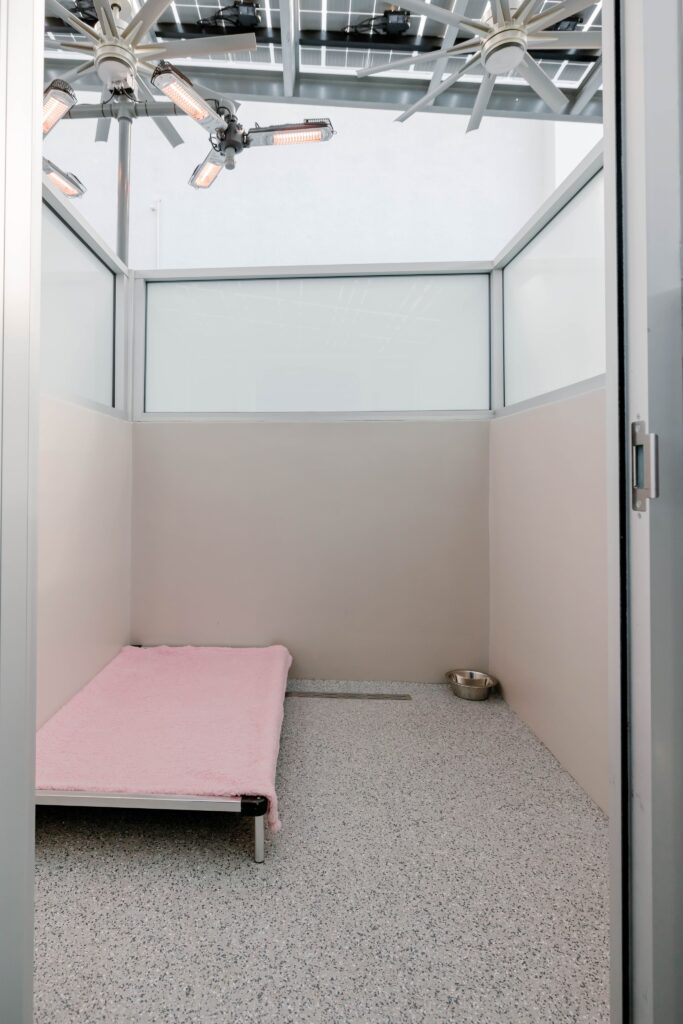 Further services could be provided such as additional potty breaks, walks through Legacy Park, or VIP one-on-one time with a Doggy Day Camp attendant.
Attendants utilize positive reinforcement training methods to manage the dogs and the camp is designed to have less dogs per attendant to ensure more hands on care and safety.
Malibu Coast Animal Hospital Director of Medicine and Behavior and Training Manager Sara Levy-Taylor said the day camp provides an important outlet for local dogs.
"The doggy day camp is perfect for younger dogs who need to socialize or dogs who like to interact with others," Levy-Taylor said. "It's safe, it's enclosed, it's off leash, it's fun. It's another great service for the hospital, and it's high standard."
Marler said equally to providing an enjoyable experience for the dogs, it is important to the hospital staff to provide a safe and clean experience.
He highlighted the fact that the hospital, unlike other boarding service providers, limits their intake of pets to provide each dog with specific care and attention, and ensure safety for each pet.
He said the standard of cleanliness is on par with a hospital as teams clean all areas twice a day to avoid any issues that may arise in a pet facility.
Marler praised his colleagues for their expertise and dedication to the pets of Malibu.
"I have this amazing, smart group of people with such great hearts for pets and animals," Marler said. "This group is so well developed in soft skills and personality and just the general care of pets,"
Dr. Dean Graulich and Dr. Dana DePerno, owners of Malibu Coast Animal Hospital, led the efforts to expand the boarding services and create the Doggy Day Camp and Pet Retreat.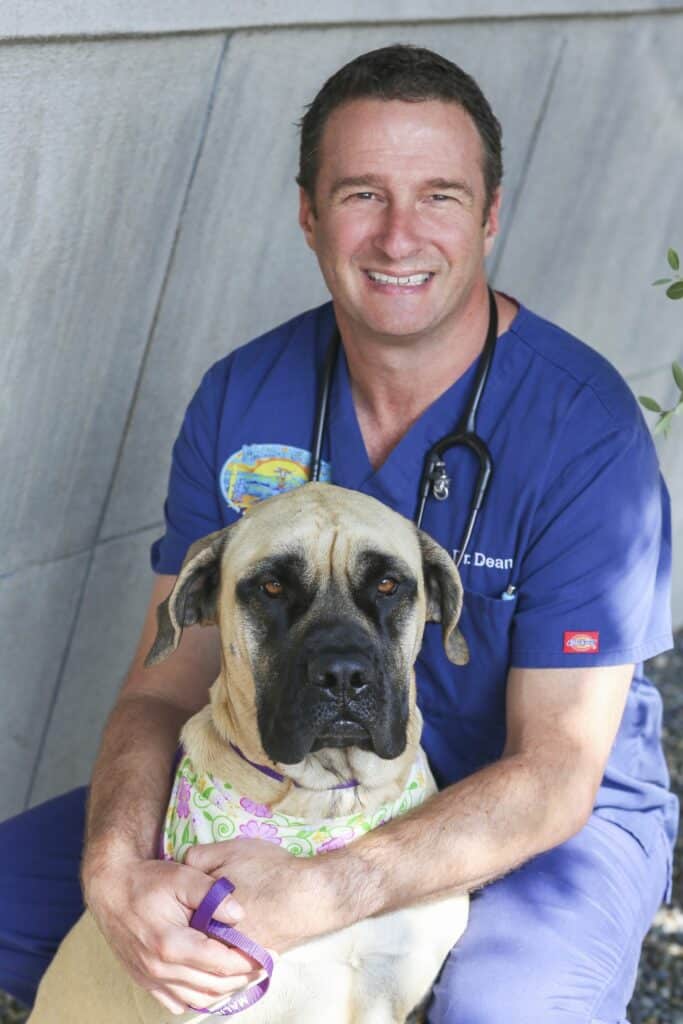 The expansion began in 2019 with the construction of the new Surfrider suites and the development of the existing Paradise Cove and Zuma suites.
Marler said the plans for this retreat had been in development for about five years and said it feels really great to have everything come together for the community.
"We hope the retreat will have a profound impact on the pets here in Malibu. It's all we want," Marler said.
Pet owners interested in enrolling their dogs into the Doggy Day Camp are encouraged to contact Malibu Coast Animal Hospital at (310) 317-4593.