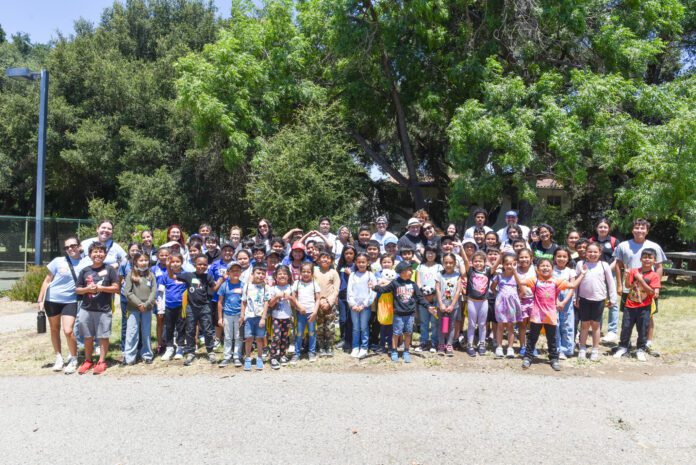 Since 1993, the CLF has helped hundreds of families and children with much-needed resources for growth and development
In light of the COVID-19 pandemic, the Children's Lifesaving Foundation immediately began raising funds to provide direct financial relief to families in their Vita Network program to help them make it through the difficult and challenging time.
CLF gave out direct financial assistance and grocery gift cards to the families in their Vita Network (in the forms of $500 and $1,000 checks-in-hand) to use towards crucial expenses, such as rent, groceries and basic bills.
The foundation began when Maria D'Angelo saw how families were living in shelters and even in garages, and wanted to help them get the resources they need; to that end, she started the Children's Lifesaving Foundation.
"This is an opportunity for them to be in an environment like this which is so beautiful — they get to hike, they interact in sports, a workshop where they do their own vision board, arts and crafts," D'Angelo said. "This is the 30th year that we have been doing these camps, and we have been doing them every summer."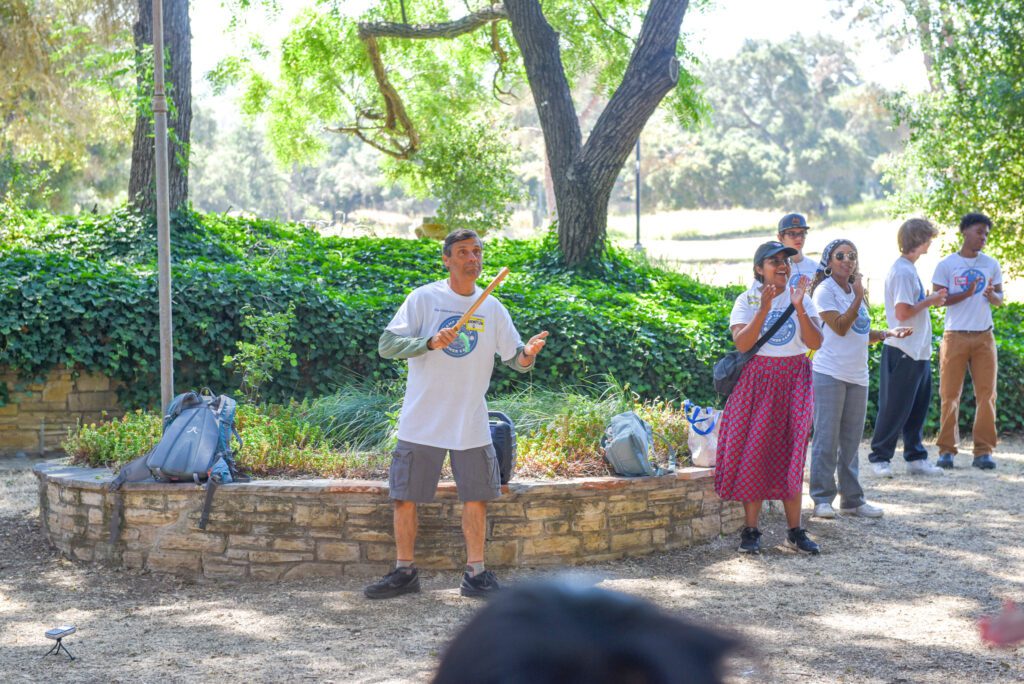 Dr. Chris Landon introduced D'Angelo to the National Park Service in 1993, and with a group of like-minded friends and volunteers, helped refurbish the Circle X Ranch in the Santa Monica Mountains.
Over the years, the nonprofit's three program platforms (Living, Learning, Enrichment) have helped thousands of at-risk and homeless youth and families. "Living" identifies and provides support to LA families living in shelters. "Learning" provides at-risk children with a place to study, along with mentors and tutors, and continues that support from kindergarten through high school. "Enrichment" provides experiences including beach trips to Malibu, summer camp, and holiday parties.
D'Angelo's daughter, Francesca McCaffery, said the counselors in training are from Malibu and around the Los Angeles area.
The kids had a week of exploring King Gillette Ranch as the CLF provides a great mix of both classic camp activities like swimming, arts and crafts classes, special Wilderness Hikes, and actual live animal workshops.
A hike was led by Robert Remedi, whom McCaffery said has been a part of the CLF since 2019.
"He's our hiking master," McCaffery said. "He's a really amazing naturalist and he's been doing this all his life. He's going to show the kids where the different animals live, how to know their habitat, and how to treat the animals with respect."
The kids enjoyed finding the California tree frogs on their hikes. The California tree frog is a 1- to 2-inch native amphibian species occurring in stream habitats throughout the Santa Monica Mountains National Recreation Area. They're typically found around coastal and canyon streams and rocky washes with permanent quiet pools.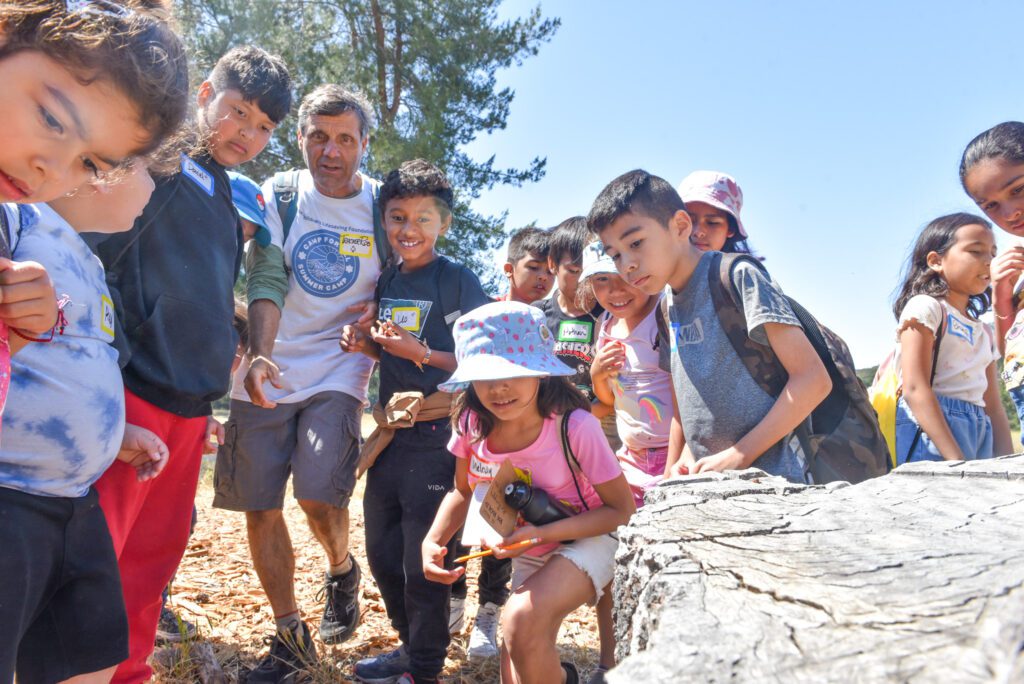 Most recently, the children took a trip to Big Heart Ranch, an animal sanctuary in North Malibu, where the children learned about boundaries, self-love, and healing through acts of service. From preparing an intention-filled "Kindness Salad" for the beautiful billy goats, sheep, horses, and pigs; holding a chicken for the very first time; to brushing and caring for these animals who have found refuge from great hardship at the Big Heart Ranch; the youth all learned about healing oneself in the process.
The CLF started the "Care through College" program in 2005, when it realized that many of the children in their then-Vita Network were struggling with their homework. Many parents with English as their second language felt limited in their ability to help with their children's schoolwork. The CLF opened its first Learning Center on Main Street in Santa Monica in 2006, then started conducting Care through College out of the Boys & Girls Club of Venice in 2009. Over 100 college scholarships have been distributed to students who have been in the program since they were little children.
The organization was also a recipient of the Whale Tail Grant. On Feb. 8, the California Coastal Commission approved 56 applications totaling more than $2 million to nonprofit organizations, community groups, and schools for projects and programs that provide educational experiences focused on coastal protection, public access, and environmental justice. The CLF grant will be utilized toward the nonprofit's newly expanded Coastal Eco-Mariners Surf Camp (a component of its Camp for All program) for underserved youth in Los Angeles.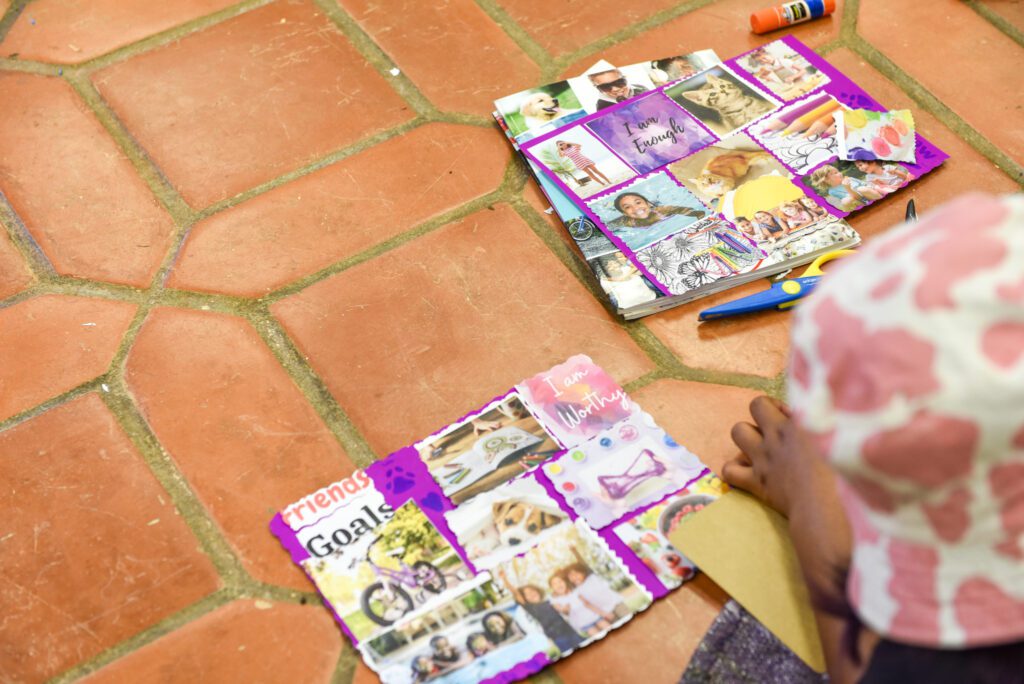 Whale Tail Grants are supported by drivers who purchase the California DMV's "whale tail" license plates, as well as state taxpayers who "Check the Coast" at tax time with contributions to the Protect Our Coast and Ocean Fund. Over the past 20 years, the Commission has awarded an average of $350,000 annually across approximately 20 grants, primarily for projects that provide opportunities for inland, rural, and historically excluded communities to experience and learn about the coast and ocean and develop leadership, stewardship, and science-based skills. In 2021, the Legislature appropriated an additional $10 million for the Whale Tail Grant Program, to be expended over five years.
The CLF has also sponsored holiday parties for over 15,000 homeless, very low-income, and at-risk LAUSD students. Over 500 children attend the holiday events and receive brand new toys from friends, schools, and businesses who host great toy drives and gift collections, such as JAKKs Pacific, OSEA Skincare, Agape International Spiritual Institute, GoodRX, PJT Partners, FTI Consulting, Northwestern Mutual, RQ Media, and many others.
Agencies who the CLF has invited to participate in Camp for All include: A Place Called Home, the Boys & Girls Clubs of Venice and the West Valley, Covenant House, Doors to Hope, Girls Inc Los Angeles, Homeboy Industries, LA's BEST, My Friend's Place, Operation Progress, Para Los Ninos and Urban Compass.
Mark "Kramer" Lederkramer has volunteered his time with the organization for many years and even helped spread cheer by dressing up as Santa Claus and putting smiles on children's faces.
"I've been Santa Claus for them for over 25 years; I'm not sure how long, but over 25 years," Kramer said. "I love it. I especially love the little ones because the little ones will buy into it."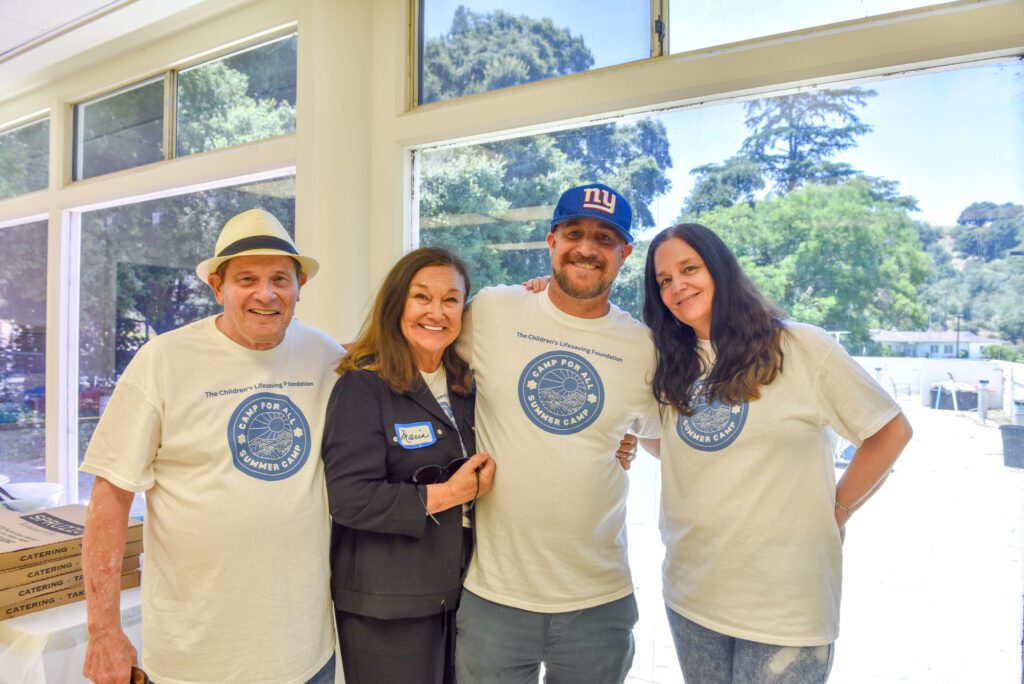 "I'm actually always stunned that they're able to do it without more paid employees, of course they have great volunteers," Kramer said. "I always wish they could get even bigger donations and do even more, these people [Maria and Francesca] are angels."
D'Angelo also wanted to highlight Arnold and Karen York for their support in the foundation.
The Coastal Eco-Mariners Surf Camp began at Zuma Beach on July 12. For more information on the foundation, visit childrenslifesaving.org.