In 2017, photographer Pep Williams had the opportunity to photograph inmates at the Chuckawalla Valley State Prison and Ironwood State Prison in Blythe, California. In his photographs, Williams portrays these men's lives with dignity and humanity, even in a harsh setting and in the shadow of difficult pasts, and discovered a functioning social world and individual wisdom from men he met in prison.
"A lot of my work is tattoo-based, and once I was there, there was one guy who was fully blasted [covered in tattoos]," Williams said. "I asked to photograph him and he said, 'wait, wait,' and comes back wearing a sweatshirt and said, 'oh this is my past,' and then I had to check myself, because I was just going to take from him and I said — no that's not me, and it changed my whole way of shooting."
The Malibu Arts Commission showcased artist Pep Williams' photography series "Behind Bars," at the Malibu City Gallery on Sunday, March 26.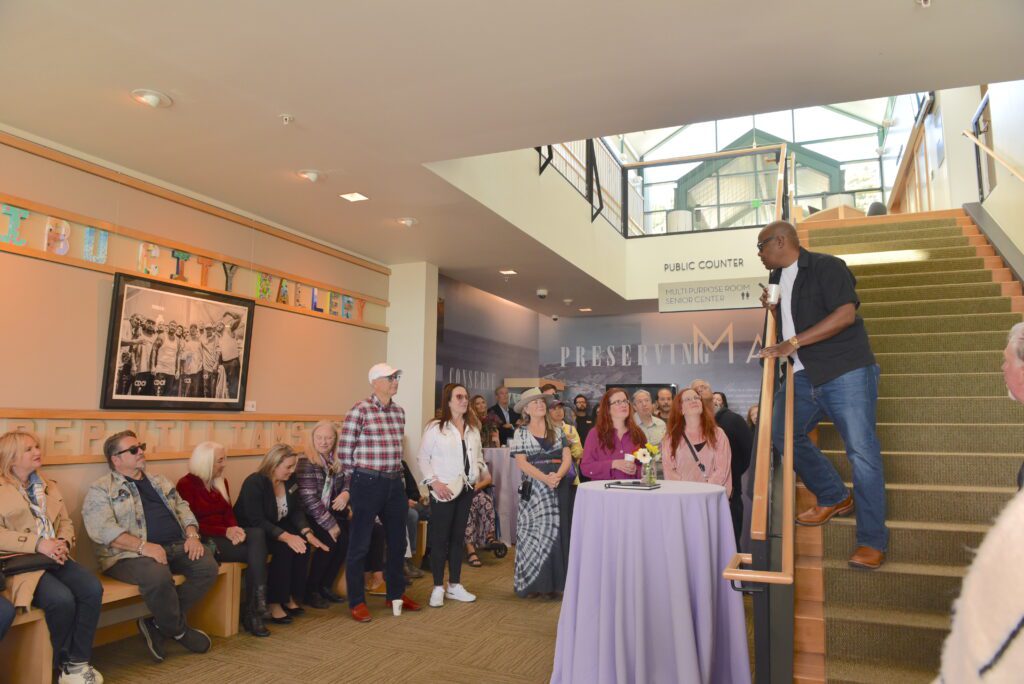 Williams said in this series, he wanted to show his perspective.
"I wanted something personal, I wanted my work to teach and to educate so it really makes you think," Williams said. "I've seen prison work with the dark bars, it's a very dark feeling and I said, 'it's not like that,' and so I wanted to show this side — the human side."
Williams said he used a camera that shot in only black and white and said it worked out perfectly.
Malibu Art Commission Vice Chair Fireball Tim Lawrence welcomed the guests, introduced Williams and moderated the Q&A.
"For me it's that diversity, it's that diversity to bring a prison series in a town like this and to me that's really interesting. I don't think you would necessarily ruffle feathers, but I think culturally it's important to understand that the world is a very diverse place," Lawrence said. "Pep had a very unique experience and an experience that would frighten most people to go into a prison system and be alone with the prisoners and interact with them, but as a result of this, he's sharing this exhibit in a way that shows it's not necessarily what we think it is, there is rehabilitation happening, there is camaraderie, there is love, there is kindness, there is a lot of warmth and empathy in prison systems and you don't get that from prison movies."
Among the guests were Malibu residents and artists, and friends and family members of Williams.
In most of his photographs, prisoners are seen kneeling and praying, dancing, skateboarding, and arm wrestling, normal activities everyone usually enjoys.
For this series, he had a total of 612 images. Williams had to ask for permission from the prison to document this series, which took almost four years to get approval.
"I like shooting things that are almost impossible to shoot, that's the challenge," Williams said. "It isn't just, 'I want to shoot to make some money,' I want to shoot something the next person can not get. We've all seen images in prison, how dark they are, but I said, there has to be something more than that."
Williams said he met many inmates, but remembers one who gave him the best gift he has ever received.
"He calls me over and asks, 'can we pray?' so we hold out our hands and start to pray, but it's what he's praying for, he's actually praying for my safety, not my safety inside the prison, but my safety outside, because that's where they're trying to get you, to bring you here, that was the best gift I ever got," Williams said.
Lawrence asked what his best experience was as a photographer.
"Everytime I pick up the camera, it's always something new and always something fresh," he said. "I see it before I shoot it. You have to be patient, and already have the image in your mind instead of firing like crazy."
In addition to fine art photography and video directing, Williams is a third-generation DogTown skateboarder from South Central Los Angeles.
"It's just something I've always done, there's always been a board in my life," Williams said. "I hope it helps people think differently, to open their mind just a little bit on the situation in there, even if it was just for five minutes."
Lawrence asked Williams what his biggest takeaway from this series. Williams said he remembered meeting an inmate who went to prison in 1979 and was being released in May 2017, just a few months while he was documenting this series and he said, "I heard you're getting out?" and Williams said he looked at him and faded away.
"His family is in there, and now they're going to take him out of that, so being in there I had to be sensitive to that person first because I didn't know where they were coming from or their background, I do that anyways, but in there, I had to do that more so," Williams said. "It made me think first before I act."
That photograph is on display at the exhibit at City Hall titled "Almost Free."
He has traveled globally, creating materials for his photographic exhibitions, and has photographed spreads for magazines worldwide. The series, "Behind Bars," is on permanent display at the Autry Museum in Los Angeles.
Williams recalls hearing a comment made from a little girl who saw his work on display at the Autry Museum.
"This little girl said, 'wow, maybe it's not that bad for my uncle,'" Williams said. "This whole series is worth that one comment."
The reception on Sunday afternoon included a Q&A with Williams, live musical performance by A Call 2Peace, and artwork on display from artists from the Malibu Arts Association.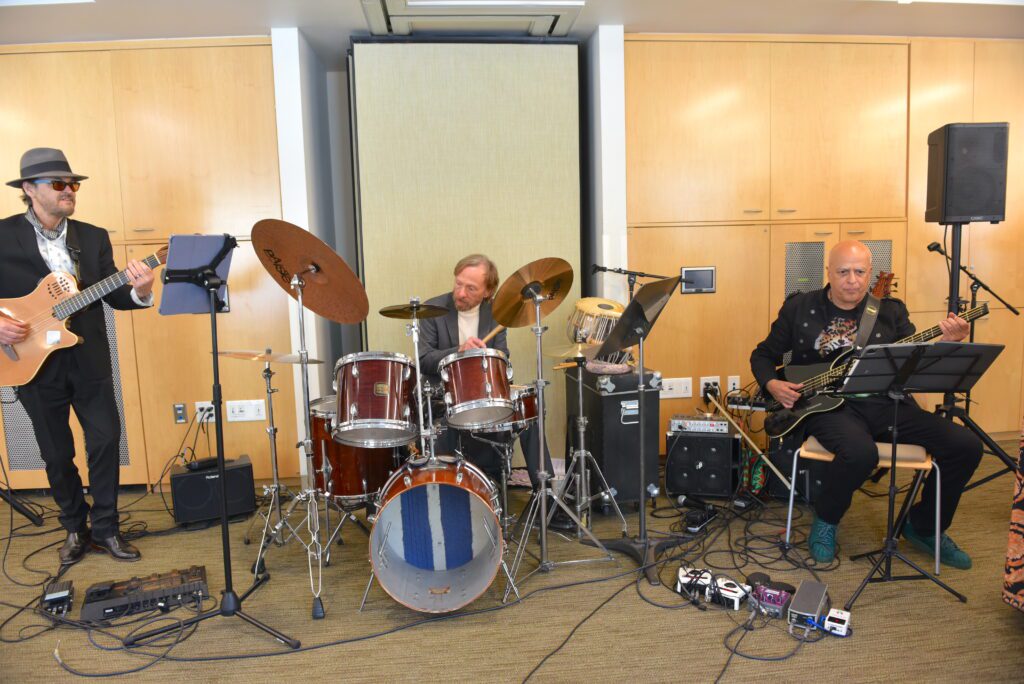 Williams' work will be on display at the Malibu City Gallery from March 27 to May 5. The Gallery is open Monday through Friday, from 8 a.m. to 4 p.m. Admission is free.