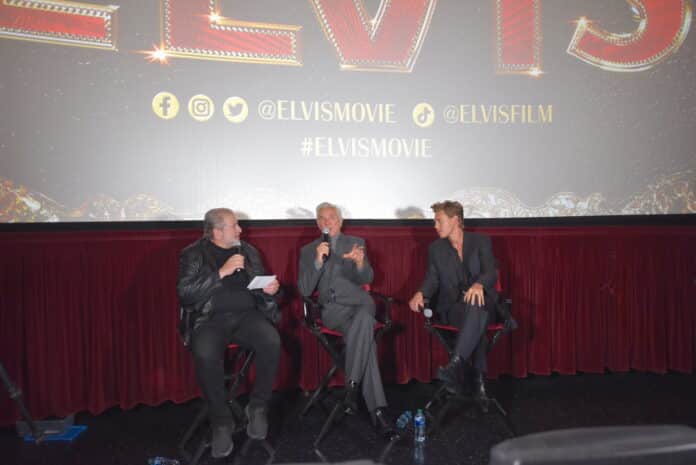 The film is now honored with eight Academy Award nominations, including Best Picture and Best Actor
Director, writer, producer, and Oscar nominee Baz Luhrmann said the film "Elvis" almost didn't happen.
"This baby almost died and we never had that experience before," Luhrmann said. "I lived the research and I was thinking [what if] I couldn't find someone to play Elvis, and I couldn't make the movie."
On Sunday, Jan. 29, The Malibu Film Society screened the film "Elvis" at Agoura Stadium 8 Theater in Agoura Hills.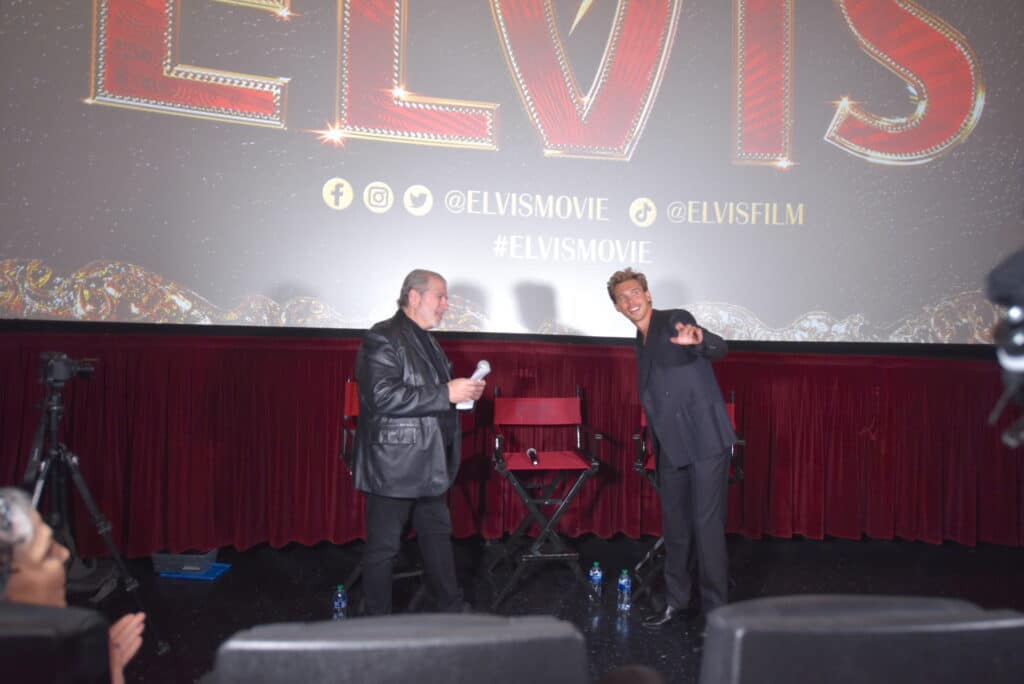 The film explores the life and music of Elvis Presley played by Austin Butler and the prism of his complicated relationship with his enigmatic manager, Colonel Tom Parker, played by Tom Hanks. The story delves into the complex dynamic between Presley and Parker spanning 20 years, from Presley's rise to fame to his unprecedented stardom, against the backdrop of the evolving cultural landscape and loss of innocence in America.
The Austrian-born Luhrmann shared his experience making the film during the pandemic and discovering what made Elvis Presley special.
"When we went into lockdown with all the terrible things of the lockdown, it gave great gifts to us," he said. "[Actor] Austin [Butler] had more time to prepare, and I had more time to really look at the tapes," Luhrmann said.
The sold-out event brought fans from around the world, including Elvis Presley fan Joao Tavaras from Brazil. Tavaras attended the film screening and shared his excitement for the film and seeing Butler.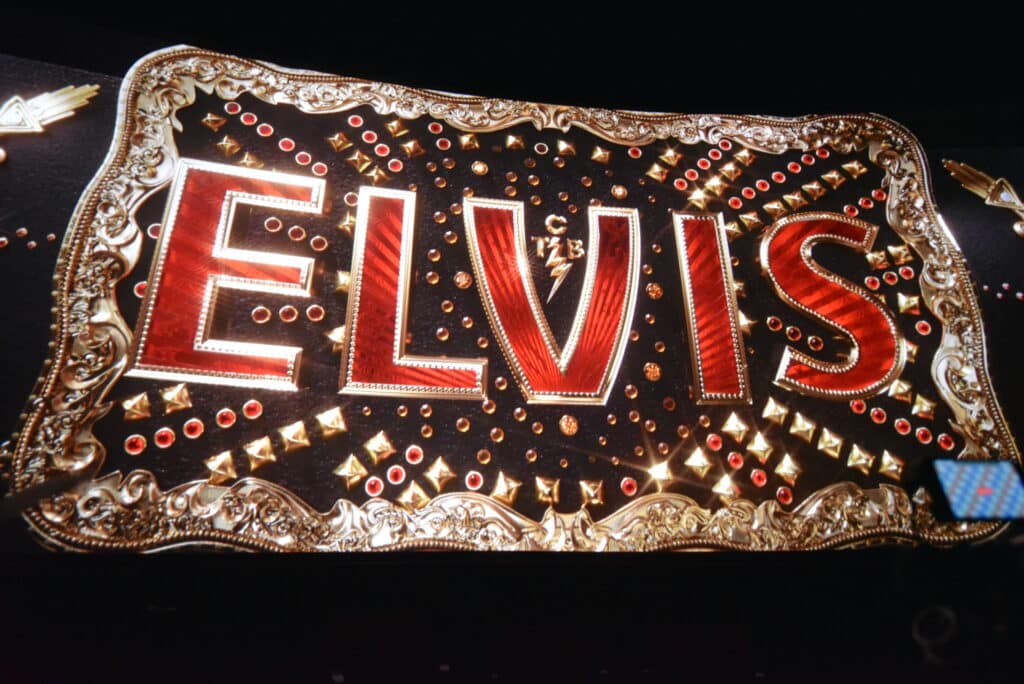 "He [Elvis] changed my life," Tavaras said. "I had a lot of bad moments in my life and Elvis was there to help me. I know everything about Elvis. I also like Austin [Butler]. He's a great actor."
After the film, Malibu Film Society Executive Director Scott Tallal welcomed Luhrmann and fellow Oscar nominee Butler to the stage for the Q&A.
Tallal asked Butler about his audition tape, and Butler said he recorded himself singing "Love Me Tender."
"I heard Baz was making this film and I started preparing as though I got the job, but just being in the room with Baz felt like a dream come true," Butler said.
Butler was 23 years old when his mother passed away, which was the same age Elvis was when his mother, Glady Presley, passed away.
"That became the first key, it was the most human thing that I could connect to," Butler said. "I had a dream and the first thing that came to my mind was put it in a song, take all of that — that's the most raw emotion — and I ended up thinking of 'Unchained Melody,' so I sat down in the piano, and I just let all that emotion go into that song and I sang it to my mom."
Butler said preparing for the role was "the most terrifying" thing he could imagine.
"I often try to use fear as a compass and this was the most terrifying thing I can image, just taking on the life of this man who has either been so misunderstood by the world, so there's a responsibility there to bring truth," Butler said. "He's so loved by everyone."
Two audience members were able to ask Luhrmann and Butler a question. One person asked what made Elvis stand out.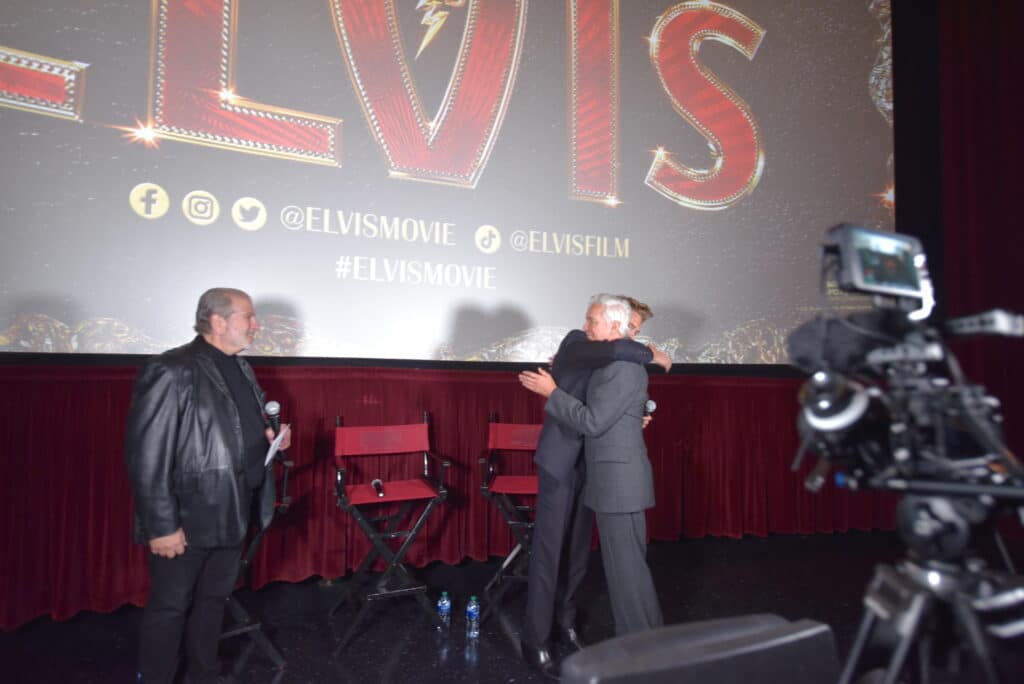 "For me, it's that purity that he had, it's all the dynamics that went together; on one side, he had all this incredible innocence and purity and spirituality, and then on the other side, you had the feisty humor, and the sort of rebel and these juxtapositions you get to see," Butler said. "He was such a melting pot of influences, he became this prism of something that has never quite been seen that way before … he had a beautiful soul."
Luhrmann said what he learned about Elvis after doing his research was a surprise.
"He was truly deeply spiritual, all through his life, his love of gospel, that was his safe place," Luhrmann said. "He's trying to be a spiritual superhero, healing and fixing things and of course, that's an impossible task but it brings great beauty and great tragedy."
The film is now honored with eight Academy Award nominations, including Best Picture and Best Actor.
Luhrmann has directed six films including, "Strictly Ballroom" (1992), "Romeo+Juliet" (1996), "Moulin Rouge!" (2001), "Australia" (2008), "The Great Gasby" (2013), and now "Elvis" (2022). Luhrmann has received various awards for his film projects, and was nominated for an Academy Award for Best Picture as a producer of "Moulin Rouge!"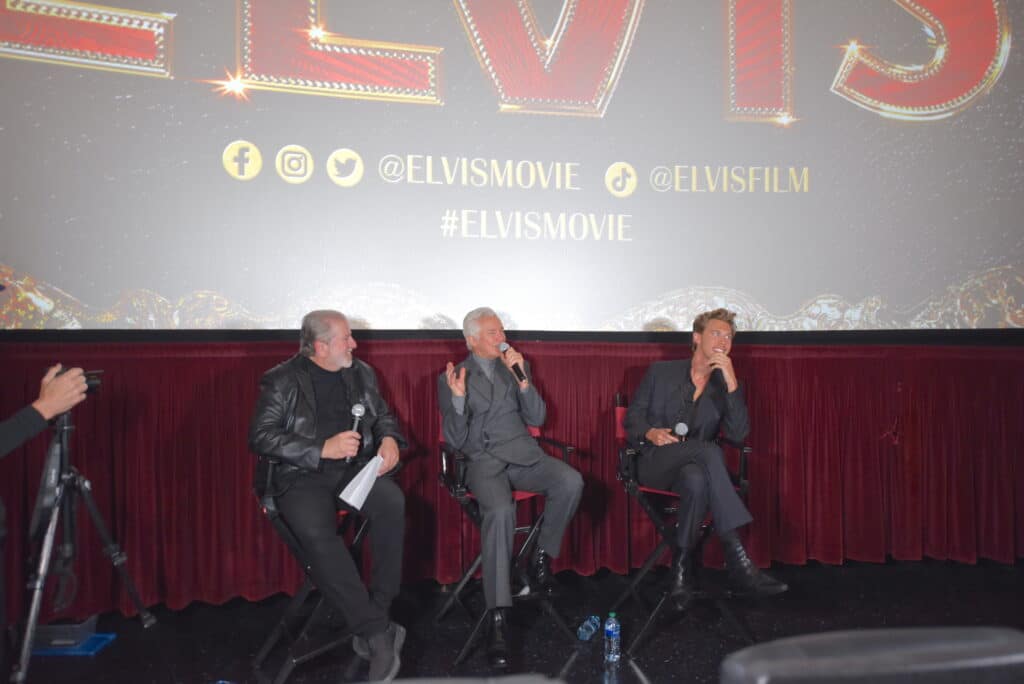 "Elvis" delivers dazzling, crowd-pleasing entertainment that provokes a wide range of emotions. The film was released on June 24, 2022, and recently returned to the big screen. The film is also available for purchase on HBO Max and Hulu.
Tallal said they tried to move to a bigger screen room, but the theater was unable to move the film.
"We were trying to get into a larger theater because the studio had invited so many guests that unfortunately, they couldn't get all of that worked out in time that and we had to turn 80 people away, which is why we started 15 minutes late," Tallal said.
Tallal said although there were some hiccups with the seating, he said the evening went well.
"We're really able to pull great guests and great audiences at this location," Tallal said. "We really want to come back to Malibu, and I'm hoping that we can work that out; this is the kind of event that should've been done in Malibu."
During the past five years, the Malibu Film Society has screened an average of more than 80 films per year. During the awards season (November through February), this includes most of the awards categories: nominated features, documentaries, and short films. Films are currently screened at the Agoura Stadium 8 Theater in Agoura Hills and the Bay Theater in Pacific Palisades, with additional screening venues planned for the future.
"This does nothing for our community," Tallal said. "We started this because we wanted to do it for Malibu and the way things are right now, we can't because the city is still preventing us from doing what we need to do where we need to do it."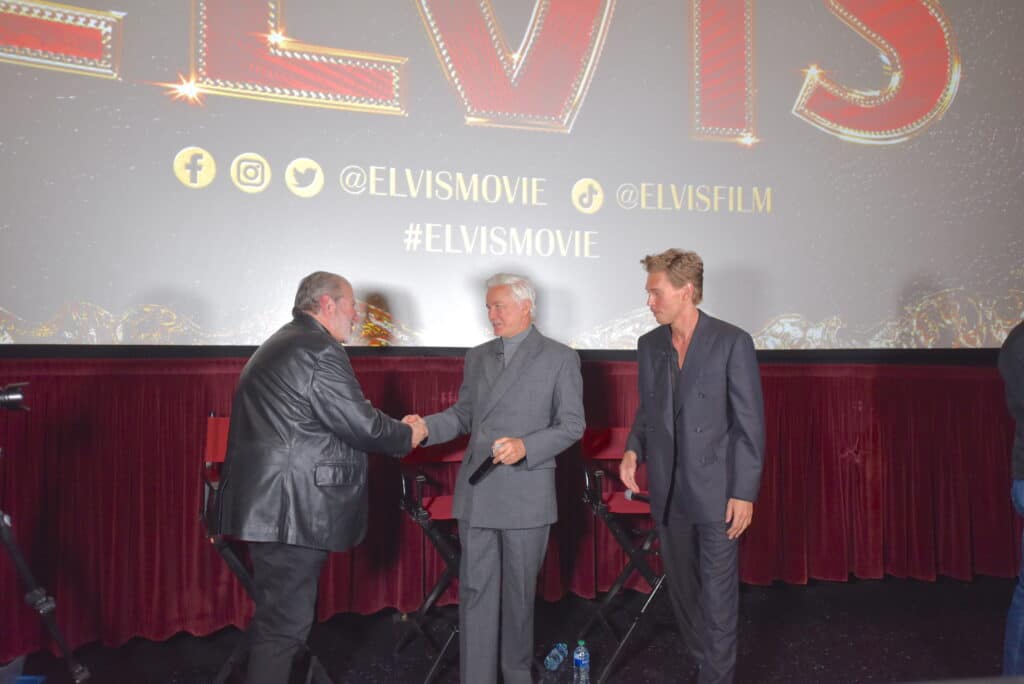 To learn more about the Malibu Film Society, visit mfsreservations.org.