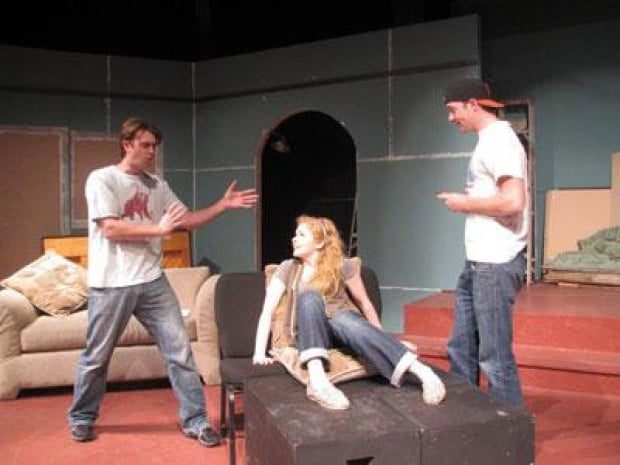 Malibu mother-daughter duo produce and direct the premiere.
By Kim Devore / Special to The Malibu Times
Malibu will be celebrating the Academy Awards, not only watching the telecast on screen but also enjoying the show on stage. The theatrical production and world premiere of "A Night At The Oscars" opens at the Malibu Stage Company on Feb. 11. The script comes from playwright Peter Quilter who also worked with the stage company on "Glorious."
Those in charge of the production are delighted to have the opportunity to showcase their event as a first.
"Malibu Stage Company feels fortunate to have landed the rights to produce the world premiere," Richard Johnson, MSC artistic director and co-producer, said. "Intimate theaters get to present world premieres but rarely do they get a chance to produce a premiere of an established playwright like Peter Quilter."
Also involved behind the scenes is the mother-daughter team of Diane Carroll and Wendy Carroll. Theater vet Diane will be directing while Wendy is taking on her first theater project as a co-producer.
"It was my mom's idea," Wendy said. "I have always wanted to get involved with theater. I figured if Joan and Melissa Rivers can work together so can Diane and Wendy Carroll. We are having a really good time doing it."
"A Night At The Oscars" tells the story of William and Diane Chance, a well established but older acting couple with a string of Hollywood hits behind them. The two are preparing to sing before the Academy's A-list host, presenters and nominees as well as a worldwide television audience.
"It's all about the day they prepare to go to the Oscars. When they are backstage, Diane Chance remembers all of her angst when she was up for an Academy Award years ago," Diane said. "You feel their emotional state and it's such a rollercoaster what they go through. It's all for their love of the art."
Johnson describes the production as "a lighthearted comedy that has its poignant moments, but it is joy and laughter to the finish."
Of course the real life Academy buzz doesn't hurt either.
"Because it's so close to the actual Oscars the timing couldn't be better," Wendy said. "It's very exciting."
"A Night At The Oscars" opens Feb. 11 at 8 p.m. and runs through March 20, with shows on Fridays and Saturdays at 8 p.m. and Sundays at 5 p.m. (the Feb. 27 show will be at 2 p.m. due to the Oscar ceremony) Tickets are $25. The theatre is located at 29243 Pacific Coast Highway in Malibu, CA. ickets can be purchased at www.brownpapertickets.com or by calling the box office at 310.589.1998.