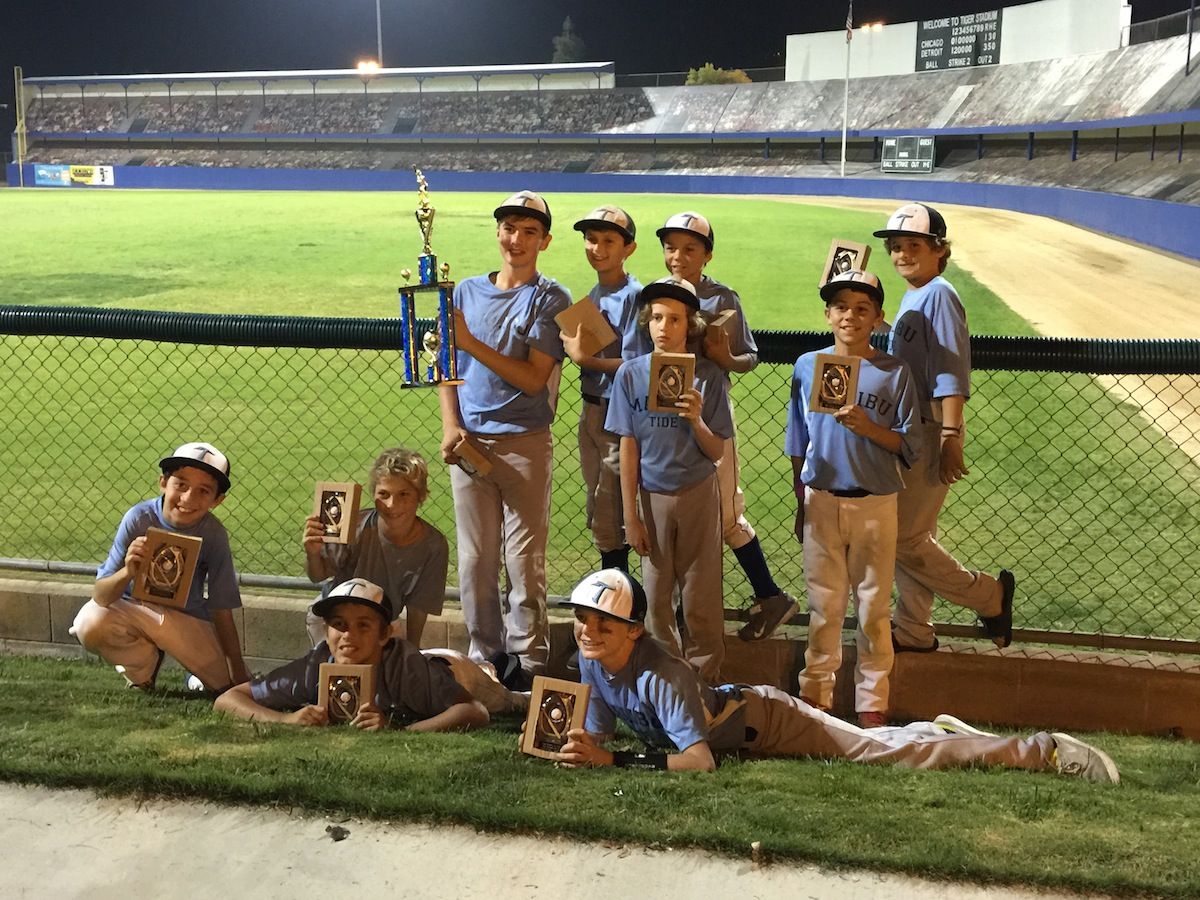 The Malibu Tide baseball team, composed of players who are 11 and 12 years old, participated in a baseball tournament in Chino Hills, Nov. 8-9. It was the first USSSA tournament.
The team played two games on Saturday, Nov. 8. They won the first game, 6-2, and the second game, 8-7. On Sunday, Nov. 9, the team returned to play in the championship game, which they lost, 7-12. The Tide took home the second place trophy.
The team is now preparing for a tournament in Cooperstown, N.Y., scheduled to take place in August 2015.