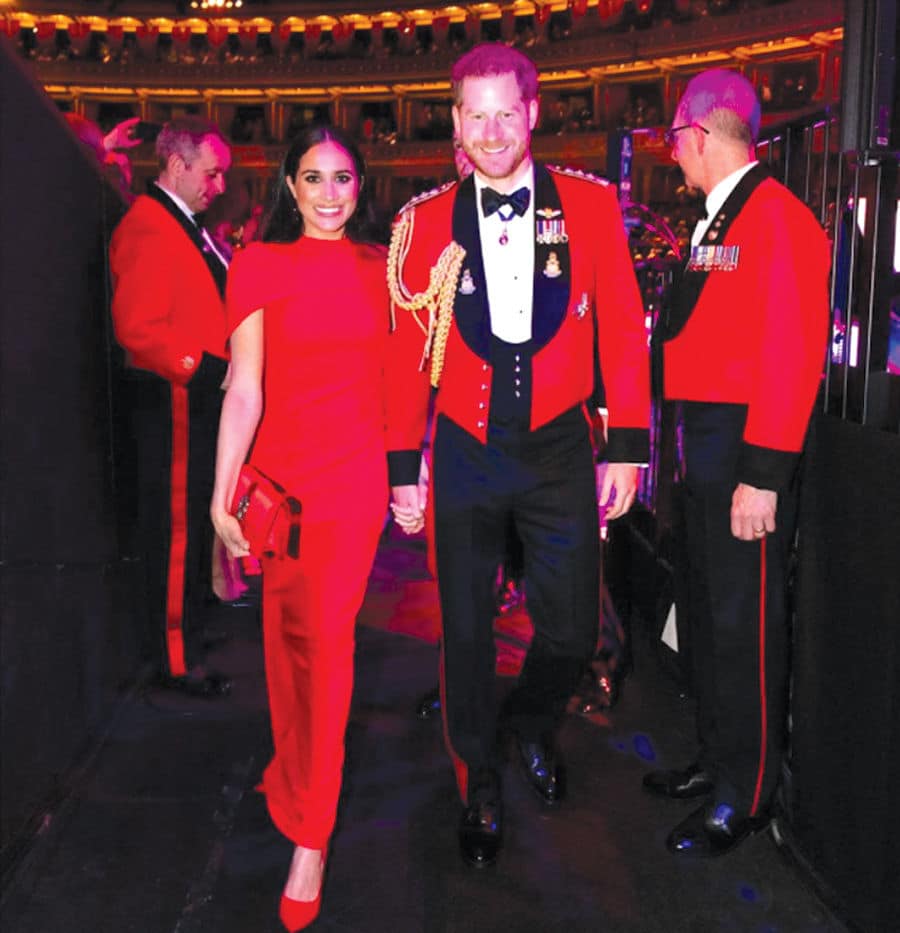 Well, it isn't exactly the best time to be house hunting, coronavirus and all, but according to foreign press reports, The Duke and Duchess of Sussex are USA bound.
The Euro Weekly in Spain claims the couple, who will retire from duties as senior royals shortly, have allegedly been spotted leaving Canada and viewing some "A-List" properties in Malibu. 
The whole thing sparked rumors of a possible move to the Los Angeles area.
In Malibu, little Archie will be a short, 40-minute drive from grandma Doria Ragland's house. 
According to the European Press and glossies like "Hello!," it was suggested they may look for a second home in Canada but may invest in a property in Malibu as well.
Ever since the 1930s, movie stars and Hollywood power players have flocked to this semi-private strip of the Pacific Coast Highway. It boasts a high end beach town with its fair share of famous residents seeking privacy and a friendly small town vibe. That could be perfect for a paparazzi-hunted couple looking for a normal life. 
It is said the pair have their eyes on a home in gated Serra Retreat, among others.
One possibility is an eight-bedroom residence that has a whole host of amenities including an outdoor swimming pool where Meghan can practice her backstroke, a tennis court where Archie can learn to carry a racquet, indoor cinema for keeping up with the BBC, and a dance studio to master their Malibu dance moves. It has a listing price of $20 million. 
They'll also have publicity shy neighbors, as well, like Robert Downey Jr., Courtney Cox, Lady Gaga, Dick Van Dyke, Steven Spielberg, Julia Roberts, Cindy Crawford and Rande Gerber, and Leonardo DiCaprio. 
In addition to being close to mom, she will be close to her first post-palace gig. Meghan will be narrating "Elephants for Disney," which will debut on April 3. 
Like all Angelenos, they are allegedly waiting out the pandemic. Harry's father, Prince Charles, announced last week that he tested positive for COVID-19. The 71-year-old heir to the throne says he is in good health and suffering only mild symptoms.
According to People Magazine, Meghan, Harry and little Archie have already set up camp in LA.
The magazine reports that the couple are living in a secluded compound somewhere in the area. While the specific location has not been disclosed, local Realtors say the royals are looking for something "conveniently out of reach of tour buses and tabloid reporters." The 'Bu way of life just might be a brilliant choice.