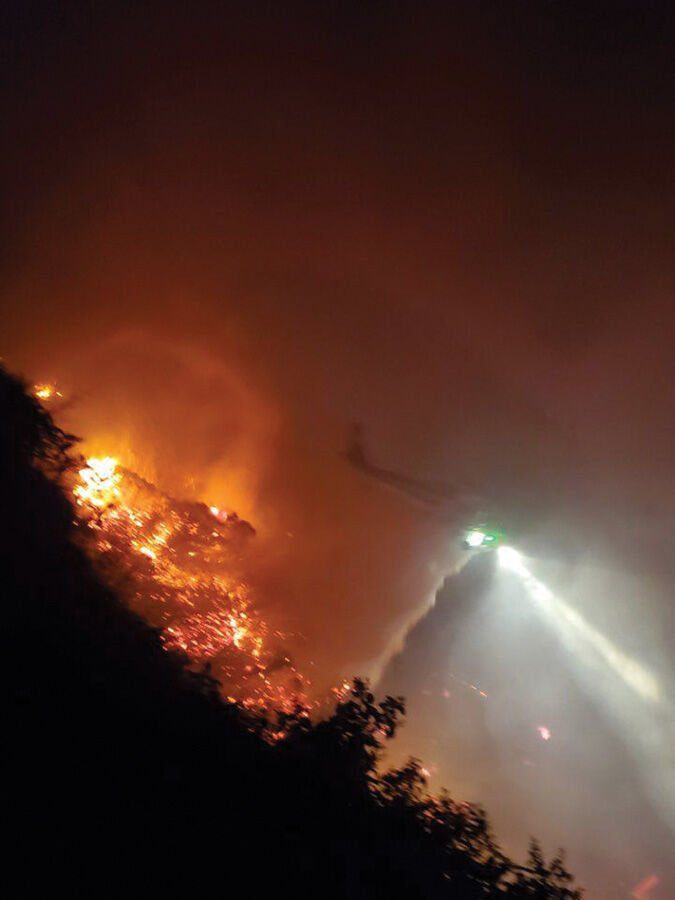 The LA County Coroner's Department has identified the victim who was killed in a deadly Jan. 17 house fire that spread to brush in the Malibu Hills.
The victim was named as 22-year-old Grant Schneider, a caucasian male. No further information was immediately available, pending further investigation.
The fire was reported burning in a home on Rambla Pacifico just outside Malibu city limits in the pre-dawn hours of Jan. 17. Eventually burning four acres of brush, the fire led to evacuation warnings for the surrounding neighborhood but the LA County Fire Department was able to halt its spread.
Schneider's family has established an online fundraiser in response to the tragedy, which is available here.
In the fundraiser, Schneider was described as, "a very gentle soul," who was "a peace maker, always there for others, affectionate [and] compassionate." According to the account published in the fundraiser, Schneider was staying at the short-term rental with his girlfriend and his girlfriend's mother during a memorial for his girlfriend's brother.
The account also alleges that the rental was not equipped with smoke alarms.
"There were no fire alarms to alert him and the others of the intense flames and smoke that were spreading through the house," the organizer wrote.