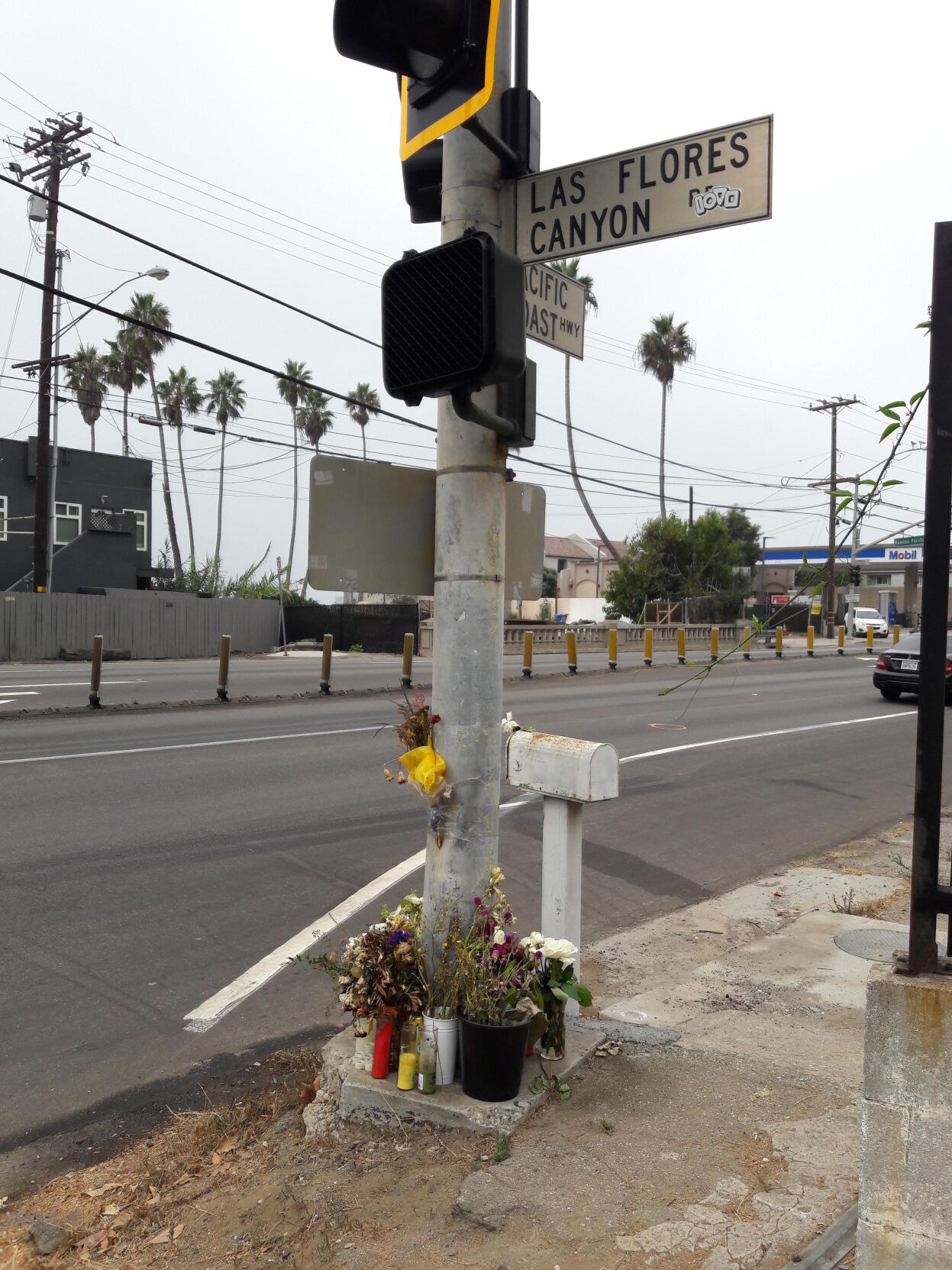 Traffic investigators with the LA County Sheriff's Department put out a call asking the public's help to close the case on a fatal hit-and-run collision that occurred in Malibu earlier this month.
The collision occurred late Sunday night, Oct. 4, when the driver of a vehicle crashed their car into Malibu resident Michael Bennett before speeding away. The incident occurred near the intersection of Pacific Coast Highway and Las Flores Canyon Road. Bennett died of his injuries.
Later that night, Malibu/Lost Hills Sheriff's Deputies located the vehicle thought to be involved in the incident—"we know it's the car; it has damage consistent with the pedestrian strike," LASD's David Huelsen told The Malibu Times—in the parking lot of the Park at Cross Creek Shopping Center in the Malibu Civic Center. 
"We're in the process of trying to prove who was driving the car," Huelsen said. That is where the public's help comes in.
Huelsen and the investigators at the Malibu/Lost Hills Station are asking residents who live on Pacific Coast Highway between Las Flores Canyon (in the area of Duke's Malibu Restaurant) and Cross Creek Road to review security footage from the night of Oct. 4 between 10 and 11 p.m. 
The vehicle under investigation for the fatal hit-and-run is a black 2016 Honda Accord, which traveled westbound from Las Flores to the Civic Center at some point between 10 and 11 p.m. that night; investigators are hoping security camera footage may help track the exact timing of the car's movements as well as provide an image of who may have been behind the wheel.
"We need some additional times we can use in order to build our case," Huelsen explained, adding that the vehicle in question, "was reported stolen from the registered owner … after the collision occurred."
 The vehicle was registered to an owner outside of Malibu: "They live in a more central LA County area," Huelsen said. 
"We're really interested in video or any additional witnesses that saw any description of possibly who was driving that car," Hulsen added. 
Anyone with any information or camera footage from Pacific Coast Highway between Las Flores Canyon and Cross Creek roads is asked to contact David Huelsen at the Malibu/Lost Hills Sheriff's Station by calling him at 818.878.5556.