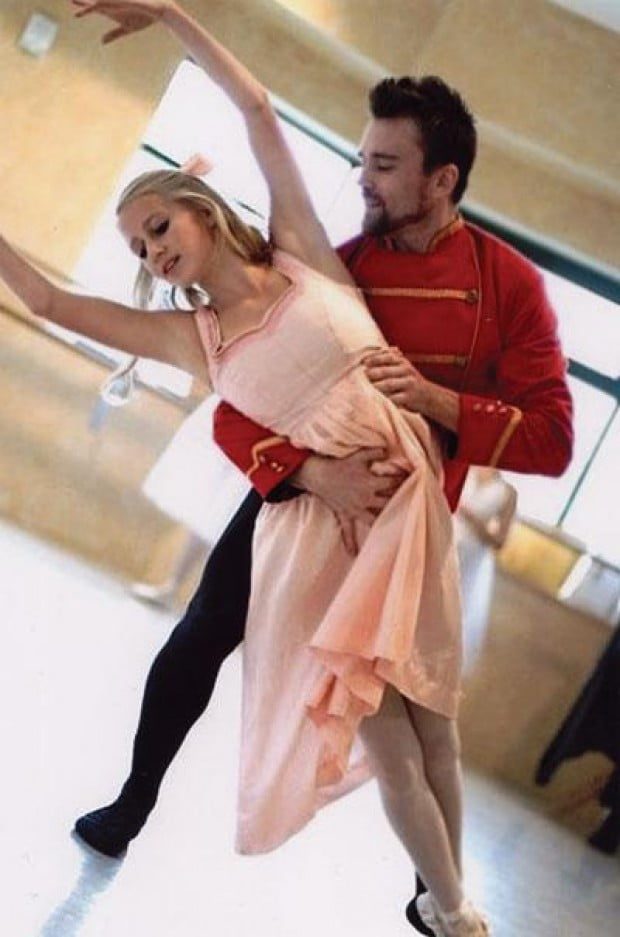 Nearly 100 Malibu residents will take part in the performance of "The Nutcracker" at Pepperdine University's Smothers' Theater.
By Melonie Magruder / Special to The Malibu Times
The Malibu Civic Ballet will offer a production of "The Nutcracker" this weekend at Pepperdine's Smothers Theatre, in what is billed by its producers as "Malibu's own, homegrown, 'Nutcracker.'"
"We have more than 60 actual Malibu residents in our production," Steve Chase, husband of Malibu Ballet and Performing Arts Society director Karen Chase. "Probably even your neighbor. We're in our 18th year of doing 'The Nutcracker.'"
While the civic ballet company has used guest artists in the past, this year will feature a special solo performance by a noteworthy guest?-Melissa Sandvig, who was the first ballerina to make it as one of the top three women dancers on the hit television series, "So You Think You Can Dance" last season.
"One of our choreographers, Adriana Fernandes, saw Melissa at an event and spoke with her about maybe teaching some classes for us," Karen Chase said. "She was so gracious and ended up agreeing to do a solo performance for us in our Christmas show!"
Because Sandvig was not available for all the performances the civic ballet company will offer this weekend (she is also dancing the principal role of the Sugar Plum Fairy in the Sacramento Ballet company's production of "The Nutcracker"), they came up with an unusual solution.
"We wanted to stay with Tchaikovsky, of course, so we just took a portion of the overture and sent it to Melissa and said, 'Go for it," Karen said. "She choreographed her own bit and will dance it during the Saturday performance."
The classic ballet scored by Tchaikovsky and originally choreographed by Marius Petipa, tells a magical story of a young girl who receives a Nutcracker doll for Christmas. She falls asleep Christmas Eve and dreams of an exciting battle between all her toys who come alive and whisk her to a land of enchantment.
The Malibu Civic Ballet will feature the full, two-act ballet with scores of Malibuites.
"We have the best Mother Ginger in history," Steve Chase said, referring to a character that wears an enormous hoop skirt, under which tiny, Polichinelles, or bonbon children, hide. "She's played by one of our dads, Kevin Montgomery, and he's hilarious."
The rest of the traditional characters from the Land of the Sweets will also be on hand: the Spanish, Russian, Arabian and Chinese dancers, the mirlitons (flute dancers) and the flowers for the climactic "Waltz of the Flowers." Of course, the grand pas de deux, with the Sugar Plum Fairy and her Cavalier, will be on tap, with the role danced by two of the company's Malibu High School seniors, Athena Denos and Nicole Hindon.
The civic ballet company will also follow a yearly tradition of bringing in busses of underprivileged children from Oxnard for a performance.
"Most of these children have never seen a ballet or even been in a theater," Steve Chase said. "We do a little question and answer with them afterward and explain the story."
"They want to know things like how the ballerinas stand on their toes," Karen Chase said. "You can see how the magic of theater becomes real for them."
The Chases said the opportunity for their students to dance with Sandvig, as a nationally known ballerina, is priceless.
"They are so excited," Karen said. "They really will be on their toes."
The Malibu Civic Ballet will perform "The Nutcracker" at Pepperdine's Smothers Theatre Dec. 11 at 7:30 p.m., Dec. 12 at 2 p.m. and 7:30 p.m. and Dec. 13 at 2 p.m. Tickets ($30 for adults and $25 for children 12 and under) can be obtained by calling 310.506 4522.