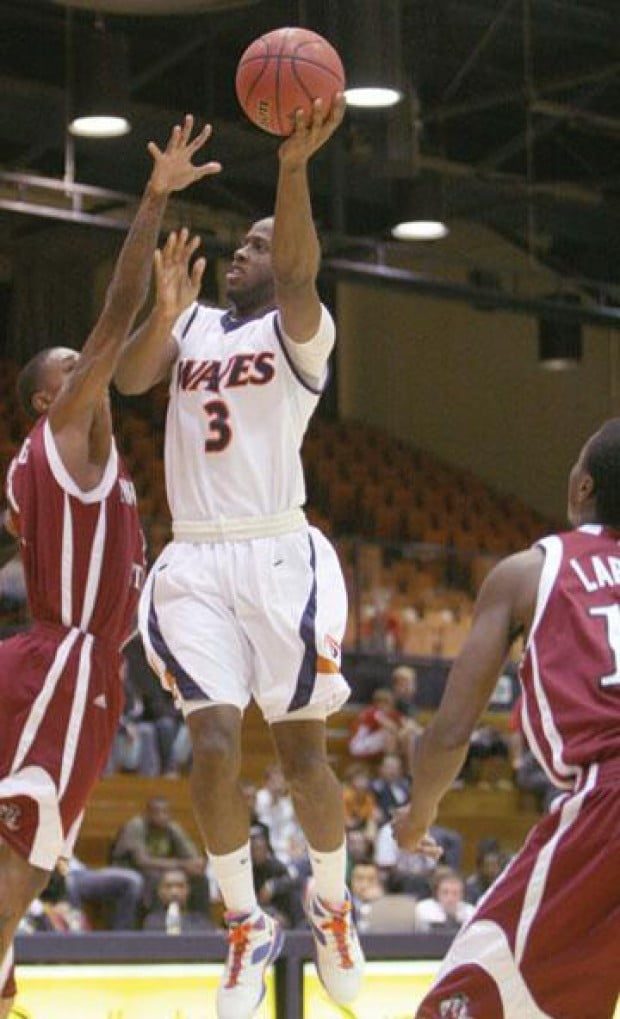 The string of losses continued for the Pepperdine University men's basketball team, which was defeated for the sixth game in a row Friday night, 78-72, by the New Mexico State Aggies (4-6). The Waves (3-9) have not won a game since defeating Monmouth on Nov. 28.
Sophomore guard Keion Bell led the Waves with 19 points, and added five rebounds. He currently ranks third in the nation in total points scored. However, he only made three of his 10 shots in the second half, and missed all five of his free throws in the game.
Jonathan Dupre added 18 points and 6 rebounds for the Waves, and Dane Suttle Jr. had 11 points. Mychel Thompson and Tanner Kerry led Pepperdine with eight rebounds apiece, and Lorne Jackson paced the Waves with five assists.
Down the stretch, the Waves' lack of experience was glaring, having on their roster no seniors and only two juniors who played more than seven minutes on Friday. Most notably, with 47 seconds left in the game, and the Waves down by six points, Bell missed a free throw, and the ball was rebounded by the Aggies' Hamidu Rahman. But, instead of immediately fouling Rahman, who was 2-8 from the free throw line, the Waves waited and fouled Jahmar Young, who made all 12 of his free throws in the game, including six in the final minute.
"We wanted to foul their worst free throw shooter, but they did a good job of getting it to their best free throw shooter, and he made them all," Pepperdine sophomore Dane Suttle Jr. said.
Pepperdine simply could not stop the athletic New Mexico State guards from scoring. Young, a junior, led the Aggies with 27 points, and senior Jonathan Gibson added 24 points. The Waves also struggled to keep 6-foot, 11-inch-tall, 255-pound sophomore center Rahman from getting rebounds. Rahman had 17 rebounds, including six offensive rebounds and several in the final minutes.
"That is where we have to grow," associate head coach Marty Wilson said. "We are a young, inexperienced team. In certain situations, we have to know that we need to block out and get a rebound. We have to get better at that."
For most of the game, the Aggies employed a 2-3 defensive zone, leaving Pepperdine's shooters open. The Waves capitalized, making 11 of their 27 three-point attempts.
"[Coach Tom Asbury] told us to move the ball around, use ball fakes, make the defense shift, and attack the middle because that is the weak part of the zone," Waves' junior Jonathan Dupre said. "I think we executed pretty well. We just need to keep knocking down shots."
Pepperdine's next home game is Jan. 3 against the University of Miami Hurricanes at 4 p.m. The Hurricanes (11-1) play in the Atlantic Coast Conference with perennial basketball powerhouses Duke, North Carolina and Wake Forrest. Their only loss was a one-point defeat on the road against Boston College. Senior forward Dwayne Collins leads the Hurricanes with averages of 12.9 points and 8.9 rebounds per game.