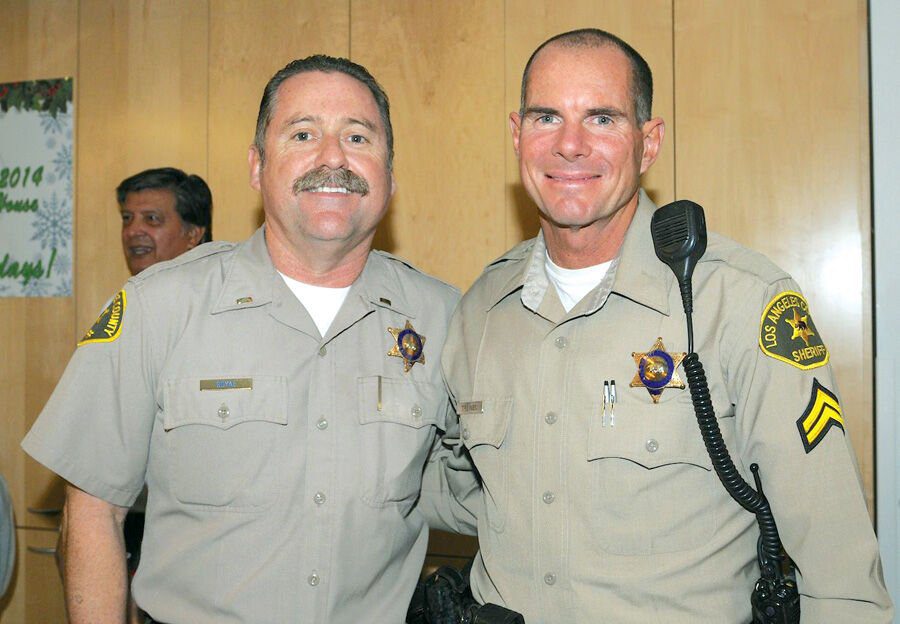 "He was absolutely loved by so many people—it sounds cliché, but he was such a great guy."
Malibu Mayor Mikke Pierson searched for words to describe the unexpected death of former LA County Sheriff's Deputy Mike Treinen on Tuesday, April 6. Treinen, who quietly retired in 2020 after more than three decades with the department, spent most of his career working in and around Malibu, based out of the Malibu/Lost Hills Sheriff's Station. Treinen, 57, left behind a wife and children, according to a statement provided by the City of Malibu.
Treinen's death was announced by the Lost Hills Station on Tuesday morning, although details about his passing were not immediately available, pending an ongoing investigation, according to a watch commander at the station. 
"Our LASD-Lost Hills Family are deeply saddened to report the untimely death of Deputy Michael Treinen," a social media post from the station described.
In 2012, Treinen and another officer, Lt. Jim Royal, were commended after rescuing an 89-year-old woman from a burning building on Little Rock Way in Malibu. The two were at a community meeting when they heard a dispatcher requesting units to a home of a local elderly woman and her caretaker. 
"The residence was almost completely engulfed in flames upon the deputies' arrival," according to a description from the LASD. "With [the LA County] Fire [Department] still en route and fearing the woman and her caretaker were trapped inside, the deputies entered the burning residence. As they made their way around to the rear of the home, they discovered the elderly woman [lying] in the threshold of an open back door. She was unable to walk and had difficulty breathing. The two deputies picked up the woman and carried her safely down the driveway to two other deputies who had just driven up in their patrol car. As the elderly woman was taken by deputies down the hill to an arriving ambulance, Deputy Treinen and Lieutenant Royal re-entered the home to check for the caretaker or any additional occupants before the fire department's arrival. Fortunately, no one else was in the residence."
His career was also marked by small triumphs, including successful efforts to provide dignity to Malibu's homeless while securing housing for them. While Treinen was known within the LASD as a training officer who helped show the ropes to new deputies who were first entering the department, in Malibu he was best known as our local homeless outreach coordinator, a role he held for several years.
"He made personal connections with every person, no matter what the circumstance," according to KBUU News General Manager Hans Laetz. "And that includes the dozens of homeless persons whom he assisted, getting them help and not jail. Mike [would] tear up—cry—every time I asked him for information about a homeless person who had died before Treinen could get them housed. He made friends with them, he gained their trust."
Treinen was a fixture at Malibu City Council meetings when they were still held at City Hall before the pandemic, offering updates on the department's efforts, along with those of outreach workers, to aid members of the local homeless community. He was also known to represent the department at all kinds of events in town, from the Citizen of the Year Dolphin Awards to the city's annual holiday party.
"He had a way of just dealing with people—whether homeless or city council or any other, anyone else in between that you encounter—and just leaving a positive experience," Pierson said of Treinen. 
News of Treinen's death was met with a wave of mourning across Malibu, evidenced by more than 100 comments posted memorializing the officer on various social media pages.
Treinen was described by community members as a "true hero" and "great man" who was the "heart and soul of the sheriff's department"—"so kind and helpful to our community."