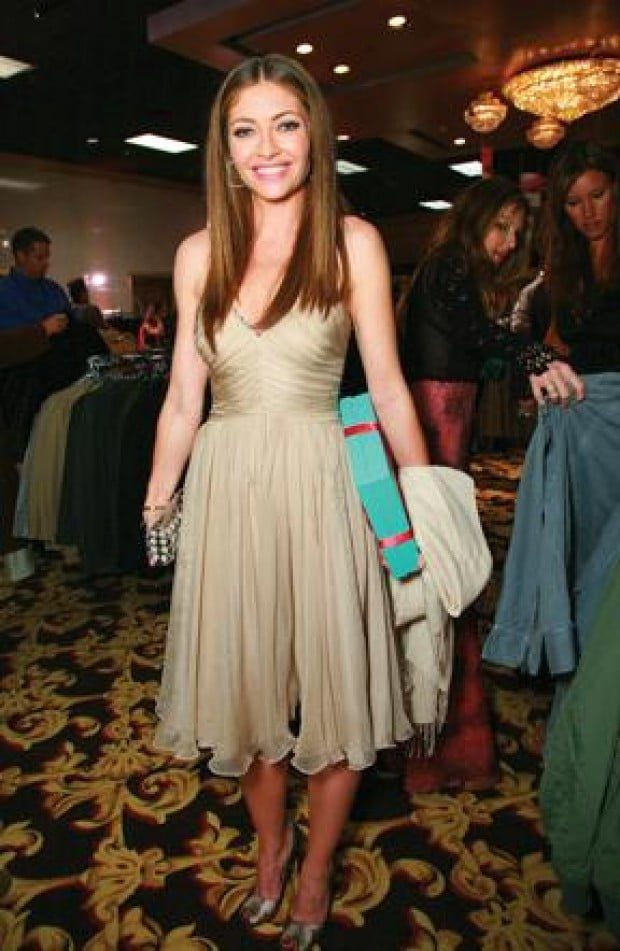 SIMPLY DIVINE
It's the most wonderful time of the year for one of the most divine events of the year-Project Angel Food's annual extravaganza, Divine Design. The event combines the big three of Malibu Seen's rave faves-champagne, shopping and celebrities-all under one stylish roof.
The old Robinson's May building in Bev Hills was awash in bright heliotrope hues with the Divine Design logo projected overhead. Inside, it was a shoppers' paradise. Piled high, you'd find cashmere jumpers in every shade of the rainbow from stoplight green to cherry red. There were fab furs, glittering gowns by Naeem Khan and classic wraps from Diane Von Furstenberg in retro shades of burnt orange, avocado green and chocolate brown. They were going, going, gone-all for a good cause and all 50 percent off.
Hip designers like Nanette Lapore had sexy summer frocks and even a pair of psychedelic peacock-printed hot pants. On the high end, there were bowed Moschino pumps for just $119 and Trina Turk's cropped tuxedo jackets and matching matador pants for $175. Ole. Fretti broke out a brocade coat with mink collar that would have been perfect for Patricia Fields along with racks of clingy Versace slip dresses that grace beautiful bods like Liz Hurley's.
Dolce and Gabanna donated studded and elaborately embroidered jeans for the occasion, and Armani would keep you warm with his camel hair coats. Sue Wong sent out a few floaty chiffon scene stealers worthy of any red carpet. If you were ready to walk down the aisle, you could even score a Monique Lhuillier crystal-embellished wedding gown for $2,125.
Since an army of shoppers runs on its stomach, Project Angel Food did what it does best, keeping everyone well-fed. Servers made the rounds with leek, onion and gruyere tartlettes, crab cakes and endive cups while Kool and the Gang cranked on the music mix. After a bite or two, it was back to the action. Fashionistas and glamazons were everywhere. In addition to their Marc Jacobs quilted "It" bags, they lugged big, pink Divine Design totes, all the better to carry their booty. On the home front, you'd find an eclectic assortment of furniture, fragrant candles, satiny sheets and chic salad bowls.
There were racy thongs and sexy sweet nothings for moms who want to snuggle up to Santa this season while Barbie Island Princess knapsacks were big for the little ones. Guys weren't left out either, with Ted Baker togs as far as the eye could see. Leave it to Ted to come up with daring fuchsia plaid blazers and jackets in shades of lime, turquoise and tangerine, not to mention a shagadellic purple velvet blazer that would make Austin Powers weep.
Ted's perky floral and paisley prints seemed to be everywhere. And why not? He was, after all, the man of the hour. The trendsetter was honored as Divine Design's designer of the year at the evening's gala dinner. Newly married Rebecca Gayheart-Dane was there too, and was named this year's Woman of Style. After a delicious dinner, fine fashion show and long night of shopping, we made our way home with loads of holiday treats. But the best gift of all was our present for Project Angel Food. Over the years, the shop-till-you-drop 'do has raised more than 10 million dollars for the organization's meal delivery programs. What could be yummier than that?
Got a hot happening or cool event? Send the 411 to kimdevore@malibutimes.com.