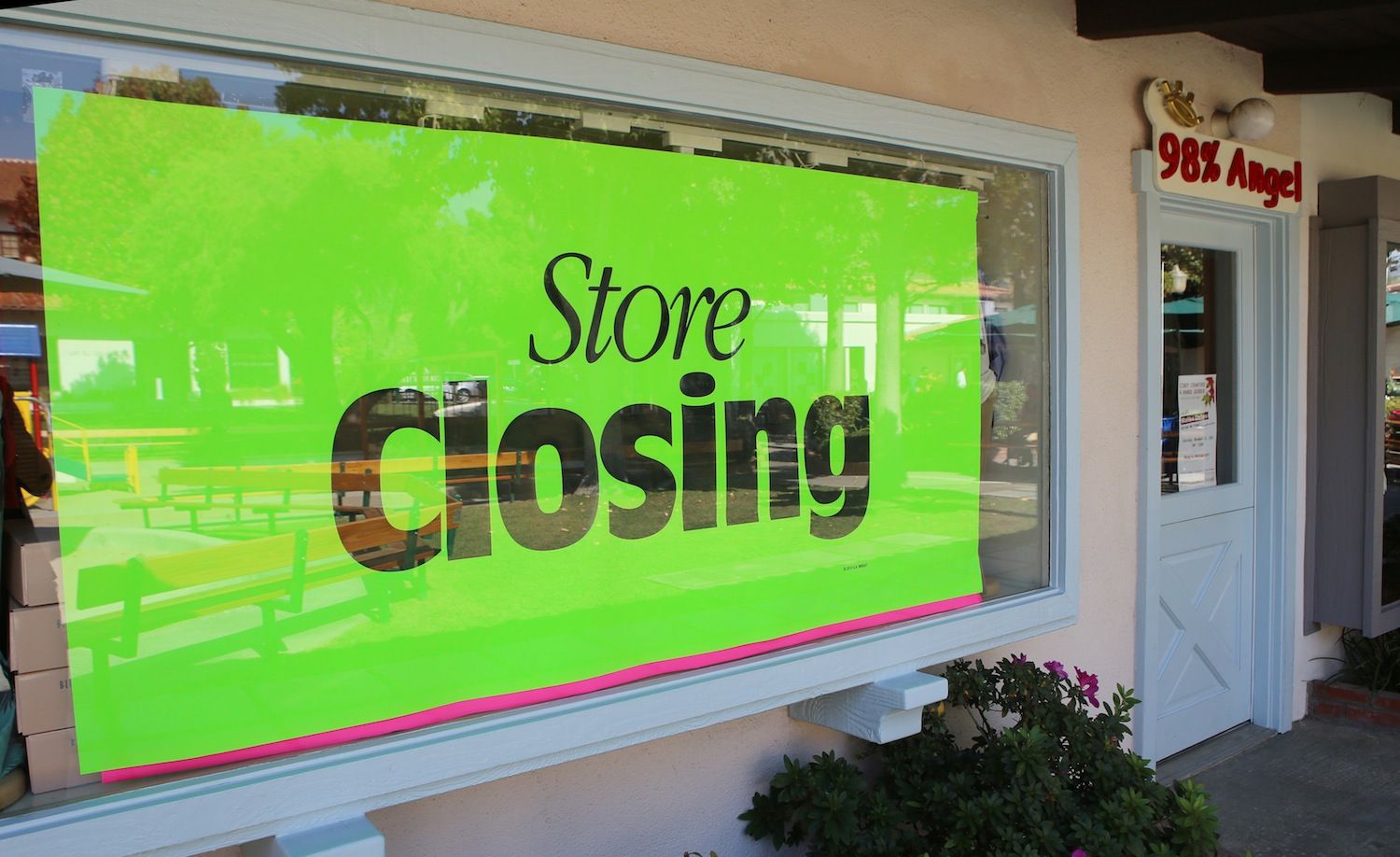 A children's playplace, a mother's favorite store to style her kids, a haven where Kathie and Zoe Shapiro witnessed generations of Malibuites grow up: 98% Angel has come to signify more than a retail shop. 
But unable to work out a lease renewal with Malibu Country Mart owner Michael Koss, business owners and Malibu locals Kathie and Zoe Shapiro have decided 98% Angel, a longtime local children's clothing store, will close its doors for good by the end of February. 
Mother Kathie and daughter Zoe Shapiro opened 98% Angel in a prime spot of the Malibu Country Mart courtyard on March 1, 1993. The store looks out at the play area and sandbox where parents and babysitters bring their children for play dates, and picnic tables where many enjoy a meal from John's Garden and Tra Di Noi. 
"When we first opened we were half the size we are now," Kathie said. "By the second year, we doubled in size." 
In September of this year, when they found out their lease would not be renewed, Koss offered them a smaller location in a different part of the Country Mart, but the Shapiros were not interested in setting up elsewhere. 
"I don't know where else I would have a store," Kathie said. 
"Our location is so amazing," Zoe added. 
When reached by telephone on Tuesday, Koss said he could not yet disclose what store would be taking 98% Angel's place. 
"It's not a chain," he said. "It's a local business." 
The Shapiros will now focus their energy on online sales and designing for their own 98% Angel brand. Apart from the physical store, they plan to maintain their web store and Amazon store to sell and ship orders. While it's come as harsh news for regular store patrons ("A lot of people aren't happy," said Zoe), the pair is staying optimistic about life's new chapter. 
"I'm excited for what's next," Zoe added. 
Zoe and Kathie first decided to go into business together when Zoe was forced to stay at home as she recovered from a foot injury during her college years. A student at the Fashion Institute of Design and Merchandising (FIDM), Zoe floated the idea of a children's boutique to her mother, who was a talented designer and weaver. 
"She said, 'Do you want a partner?'" Zoe recalled. 
"My biggest mistake," Kathie said with a laugh. 
Zoe took on the day-to-day store management and inventory purchasing while Kathie has been the 98% Angel designer and wholesale purchaser. Both of their husbands have also pitched in throughout the years. 
Eventually for the pair, it became not just a retail endeavor, but a chance to see local kids grow up and share the same community generation after generation. 
"We've had people who started dressing here [when they were kids] who now dress their kids here too," Zoe said. 
As for their secret to 22 years of success, Kathie said knowing the community they served was essential. Kathie raised Zoe (her only daughter) here, they both went to school in the area, live in the area and are recognized in the community. 
"We really understand our customers," Kathie said. 
"It's hard to have a business here," she added. "If the community doesn't support it, you can't survive." 
The store's name has also been a way to attract interest. 
"If I had a nickel for every time someone poked their head in the door and said, 'What's the other 2%?'" Zoe joked. She said they were "very generous" in leaving 2% wiggle room for tots. 
Both Zoe and Kathie said they have noticed a vast transformation of the Malibu Country Mart and surrounding shopping centers during their two decades of business. 
Coffee Bean used to be Malibu Yogurt, Mr Chow used to be Bamboo Restaurant (where they once cooked for firefighters and evacuees during the 1993 fire) and John's Garden was once a full-scale market. 
"There was a lot of 'mom and pops,'" Kathie said. 
Now, more recognizable celebrities shop in the Civic Center and high-fashion stores are part of the evolving fabric. The Shapiros occasionally have to chase paparazzi out of their store. 
"Things have just changed," Kathie said. "That's not necessarily bad." 
Between now and February, all items in the store are marked down 20-50 percent and the owners are running a contest where winners can potentially take home electronics like an iPad 2, Leap Frog Tablet and several other prizes. 
98% Angel is located at 3835 Cross Creek Rd., #5A. Fore more information, visit www.98angel.com or call 310.456.0069.