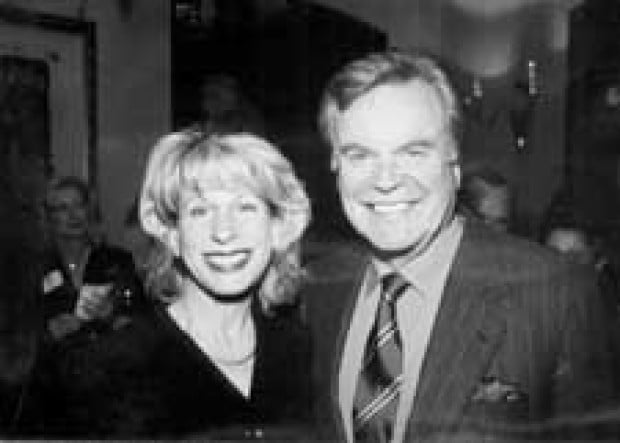 RUN FOR THE MONEY
Athletes of all ages are getting ready to lace up their running shoes and hit the trail at this year's Jimmy Stewart Relay Marathon. The star-studded event is in its 21st year and will take place on the grounds of Griffith Park on Sunday.
Since it began in 1982, the event has raised more than $7.5 million for Saint John's Health Center and its child and family development unit. "I've been here since the beginning," said event organizer Robert Klien. "It's a real love and passion of mine because it's a great hospital and we have one of the best programs around."
More than 25,000 people are expected to take part, including celebrity striders like sitcom star Sean Hayes, former "Miami Vice" man Don Johnson and soap queen Kate Linder.
The event kicked off with a swanky reception at Spago in Beverly Hills, where Wolfgang Puck helped rally the troops. Despite the chef's enthusiasm, don't expect him to trade his signature clogs for cross trainers any time soon.
"I think I'll stick to the food," he explained. "One year I started out with Will Smith and he was going so fast, I had to sit down and walk the rest of the way."
Barbara Lazaroff thanked her celebrity guests, including "Baywatch" hunk Jose Solano. Dr. Evil was a no-show, but that didn't stop his sinister sidekick Number Two from putting in an appearance. Robert Wagner, or RJ as he's known in this crowd, will emcee the event. Wagner had words of encouragement and a reminder that the big eye in the sky will be watching.
"I know Jimmy will be looking down on all of us. Let's make him proud and make it a good one."
YOU GO GIRL!
Fitness fans are showing their support for another noteworthy competitor. Trainer Kennedy Abrams has been going the extra mile-and more- as she prepares for the Wildflower long course triathlon. The grueling event involves a non-stop 56-mile uphill bike ride, a 1.2 mile swim and a 13.1 mile run. Whew!
The popular teacher is taking her training very seriously. On a typical Saturday, Kennedy will warm up with a 50-mile ride through the Santa Monica Mountains before teaching a one-hour spin class at the Pacific Athletic Club-and take it from me, her class ain't for sissies.
Kennedy was about to retire her racing shoes, but changed her mind in order raise money for little Matthew Whitaker, who is struggling with leukemia. The response has been overwhelming and Kennedy was showered with donations in excess of $5,000 in just the first few weeks.
Although she's no novice when it comes to tough going, Kennedy knows this could be the challenge of a lifetime.
"Ask any triathlete about this course and you will get a look of sincere sympathy," she explains. "Then you get a look of 'brutal' followed by 'good luck.'" Well, good luck Kennedy! We'll be rooting all the way.