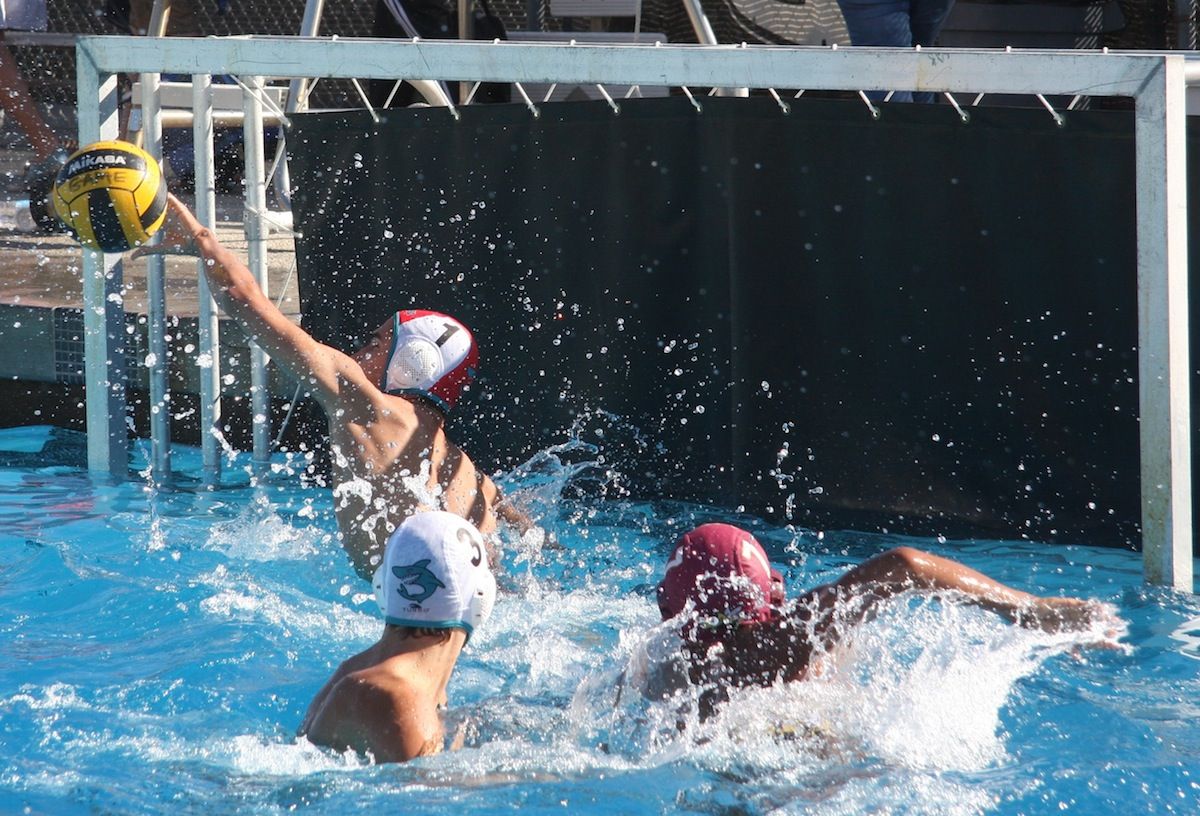 For die-hard high school sports fans, this is the best time of the year. With the regular season coming to a close for fall sports, the CIF Southern Section playoffs have arrived with much anticipation and excitement, and the Malibu High boys water polo and girls cross country teams have qualified for the postseason after successful regular season campaigns. 
Boys Water Polo 
Malibu (20-4) begins its pursuit for the program's first-ever CIF title ranked as the No. 1 seed in Division VI. The Sharks open the playoffs with a match at home against Santa Ana on Thursday at 3 p.m. 
Malibu clinched its fifth consecutive Tri-Valley League title and 17th in the program's rich history after an undefeated run through league (10-0). 
The Sharks finished as CIF runner-ups in 2008, 2010 and 2013. For MHS to finally reach the ultimate prize at the high school level, they will need to be victorious on Nov. 13, 15, 19 and 22. No. 2 Segerstrom (24-3), No. 3 Temescal Canyon (16-12) and No. 4 Beaumont (18-10) figure to be the main obstacles to capturing the coveted trophy. 
Girls Cross Country 
While the Sharks look to dominate in the water, the same can be said on land as well. The girls cross country team continues to improve and recently earned a trip to the CIF Division IV Prelims after taking third place in the Tri-Valley League. 
Led by one of the state's best runners, senior Caroline Pietrzyk, Malibu competes Saturday at Mt. San Antonio College in Walnut for the right to qualify for the CIF Finals on Nov. 22. Pietrzyk will seek her second consecutive CIF Division IV individual title in two weeks. 
At the Tri-Valley League finals last week, Malibu ran a combined time of 1:44:29.07 to finish third behind La Reina and Foothill Tech. Pietrzyk led the way with a time of 18:26.75 to win the TVL individual title. Abby Blackwood came in second at 19:48.94. Kate Pietrzyk, Caroline's younger freshman sister, ran a 21:56.98 to finish 17th overall out of 78 runners. 
"Despite the 90-degree heat at race time, the girls team really pulled it together and ran a solid race. Given the standings, they just needed to do what they have done all season to move on to CIF, but a couple of the girls still got a personal best," Malibu coach Shawn Waco said. "The team is really strong this year and with the help from the assistant coaches, Jennifer Gonzales and Carrie Canales, the girls placed third in league and we are moving on to CIF." 
A week prior to the TVL Championships, Malibu competed in the Ventura County Championships at Lake Casitas. In a stirring and electric performance, Pietrzyk became the first champion of the VCC in the last five years who was not named Sarah Baxter (now a freshman at Oregon University from Simi Valley). 
Not only did she win by 47 seconds over all competitors from across every division in the county, but Pietrzyk also set a new personal record and the fourth-best time in the course's long history. 
Running in 17:23, only Baxter, Jordan Hasay (now a professional) and Liberty Miller (former University of Washington All-American) have run faster. Pietrzyk passed high school legend Kim Mortenson (Thousand Oaks, '94) for fourth place all time. 
"Caroline was amazing," Waco said. 
Blackwood continued her fantastic sophomore season with a personal best of 18:50 and a ninth place finish. The remaining MHS girls all ran personal bests as well: Kate Pietrzyk (22:22), Rachel McConnell (22:42), Sophie Johnson (22:56) and Emma Gallagher (22:56). 
Girls Volleyball 
The Sharks (5-12 overall, 3-9) did not make the playoffs after finishing sixth in the Tri-Valley League. Numerous injuries derailed Malibu but it didn't take away from a special senior night against La Reina. 
"It was so surreal. I wanted to leave it all out there," senior Chelsea Bostwick said. "I'm really proud of my team. It was an honor to play with each one of them." 
"It was a little bittersweet. It's almost like I'm not ready for them to go," said second-year coach Airess Padda. "I was just happy to be able to coach this group of girls. They are all great ladies. Everyone loves each other and they really played for each other." 
Football 
Malibu (3-7, 1-5 in Frontier League) ended the season with a 51-14 loss to Grace Brethren on Homecoming Night last Friday.