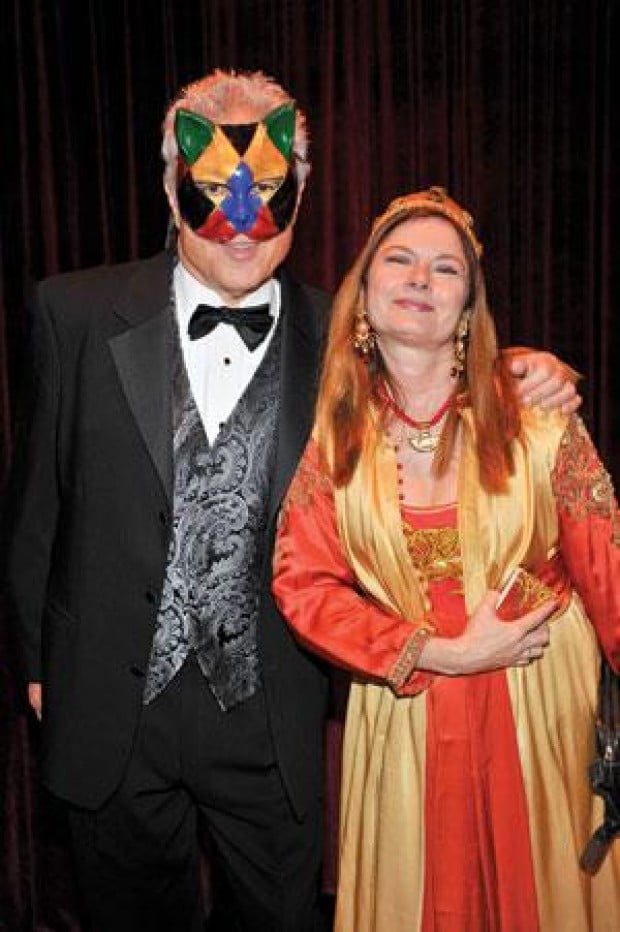 WHO DO YOU THINK YOU ARE?
You may think of him as a composed intergalactic traveler on the Starship Enterprise, but Mr. Spock isn't just an ordinary Vulcan. In real life, Leonard Nimoy is an accomplished shutterbug who wants his subjects to reveal their "secret selves."
Photo buffs and fans who dressed for the part gathered at the Santa Monica Museum of Art for a splashy masquerade benefit. There, Nimoy and his wife Susan hosted a series of private portrait sessions with alter egos and inner personas aplenty.
Costume-clad revelers went all out for the occasion. A cigar-smoking Fidel Castro sported his very best fatigues. There was an elaborate ice queen with a snowflake crown and a dead ringer for Alex from "A Clockwork Orange."
Malibu's Michael McCarty was easy to spot in his stylish leopard print loafers, but you might have walked right by his accomplished wife, Kim. Mrs. McCarty apparently longs to be the L.A. Phil's new darling Gustavo Dudamel. With a wild black wig, baton and tux, she looked ready to take the stage at Walt Disney Concert Hall.
But partygoers didn't just look to people for inspiration, they found ideas all over town. One man came as the new Los Angeles Police Department headquarters, complete with its controversial instillation of public art worn on his head. His gal pal came well prepared and carrying handcuffs, only appropriate for someone dressed as former Police Chief Bill Bratton.
Then there was the unforgettable sight of a woman wearing a bedside table topped by a lamp, assorted condom wrappers and a bottle of KY Jelly. "Who are you?" I inquired. Without missing a beat, the well-furnished female quipped, "A one-night stand."
Between sips of chardonnay and bites of mouth-watering brisket, art lovers checked out a few of Nimoy's latest pics.
They came from a recent photo session when he invited dozens of people to reveal their hidden selves. The result was anything but ordinary. There was a rabbi wearing very little but a leather vest. There was a whimsical "tree man" who covered himself with brown body paint, a loincloth, leaves and glitter. And what can you say about a naked superhero wearing only his Superman cape?
Between the eye-popping artwork and glorious get ups, "Secret Selves" was a super fun fling. Better yet, it raised more than $400,000 to keep the museum's creative juices flowing.
Got a hot happening or cool event? Send the 411 to kimdevore@malibutimes.com.