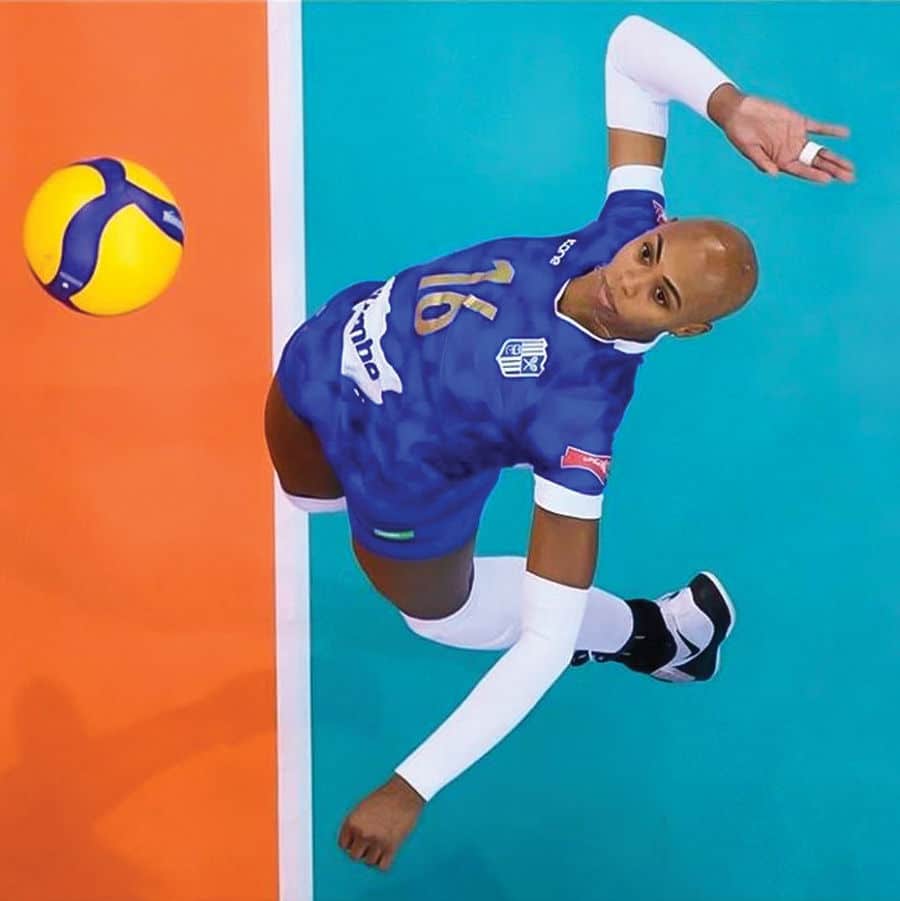 When Malibu High School basketball player Cameron Nwede first saw the horrific video of George Floyd being murdered by Minneapolis police officer Derek Chauvin, he was overcome with emotion.
The senior was disturbed by the sight of another person with the same skin color as him dying at the hands of police.
"As a Generation Z kid, I thought stuff like this was past us," Nwede said. "I learned about racism in history books. It's very disappointing to see it is happening over and over."
In response to the video of Floyd's May 25 killing, Nwede, a musician, made a song called "I Can't Breathe." The recording's title is composed of the same words Floyd can be heard uttering during nearly nine minutes Chauvin knelt on his neck.
Despite the looming coronavirus pandemic, millions of people have attended organized marches, protests and tributes that have sprung up across the globe in the wake of the deaths of Floyd and Ahmaud Arbery and Breonna Taylor, two other African Americans who were killed in questionable law enforcement situations, and most recently Rayshard Brooks, who was shot dead by a police officer at a Wendy's drive-through in Atlanta.
Nwede is one of several people in the Malibu athletics realm and surrounding community who want police reform and are against policies and policing tactics that hinder the lives of Black Americans.
Oaks Christian baseball coach Royce Clayton was happy to see many non-Black faces at a recent Malibu rally against racism and racial injustice that he attended his with wife and daughter.
"I never thought in a million years there would be protesting for racial equality in Malibu," he said. "People were honking their horns and smiling. I was very proud to be a resident of Malibu—to see we have these young minds and parents really [taking] a stand."  
Long distance runner Aiden Reid, a 2020 Malibu High grad who also attended a local demonstration, said it was nice to be among so many people protesting inequality.
"It's important to stand against and educate ourselves on police brutality and racism, particularly in a place like Malibu, which is predominantly white," she said. "We all have an important role to play in changing our country and the world."
Malibu High basketball coach Richard Harris applauded the individuals he saw picketing. Harris, from the same area of Houston as Floyd, imagined how he could have easily been the one who's death was broadcast to the world via cellphone video.
Coach Richard Harris
"My brother knows a dude that knows George Floyd," Harris said. "It's hard to believe that someone could hurt another human that way."
For decades, the coach noted, protests opposing racism have occurred.
"I've seen videos from the '40s, the '50s, the '60s," he said. "African American leaders begging cops not to treat African American people less than they treat anyone else. It's unacceptable. I try not to criticize things when I don't have something in addition to offer, but it's my culture, my people being affected. I just don't know where to start."
Pepperdine University's athletic department released a video that featured several of the school's athletic personnel vowing to combat racism.
"I vow to understand what my Black brothers and sisters have experienced and will continue to experience going forward," Pepperdine women's volleyball coach Scott Wong said.
Malibu High volleyball coach Derek Saenz discussed Floyd's death and a recent video shot by a Black man named Christian Cooper during his dispute with a white woman, Amy Cooper—the two are not related—in New York City's Central Park. In the video, taken hours before Floyd's death several states away, Amy Cooper threatened to report that "an African American man is threatening my life," which was false. She then called 9-1-1.
Even though there are currently no Black players on either of Malibu's volleyball teams, Saenz believes there was a social responsibility for the teams to have discussions about the headline-grabbing events and subjects like white privilege.
"'You guys have recognized with the Central Park woman how it can be weaponized against Black people,'" Saenz recalled saying.
The players were sympathetic and discussed protesting for racial equality, Saenz said, adding that some of his players aren't secure in their opinions on the subject because it doesn't factor into their daily lives.
"This is just not happening to them in Malibu. It's such a culture shock," he said. "The kids were like, 'We know it's different for Black people than us.'"
Professional volleyball player Deja McClendon, who has been subjected to racist taunts while playing overseas, will talk about the issues with the Malibu players during a Thursday Zoom call.
"They are getting information from a successful, prominent Black woman," Saenz said. "Deja is going to give perspective."
Clayton said in the past he told his four teenagers to limit their actions if they ever encounter a police officer. His kids could be doing nothing wrong, but the situation could turn dangerous only because how the officer perceives them based on skin color.
"There can just be an inherent fear," he said. "The tactic now is to just try your best to stay away from interactions with the police."
The coach noted how once two of his sons, another Black boy, and a group of white baseball players were hitting baseballs in a park. A man that lived next to the park came out and complained about balls going in his yard and was pointing at one of the Black teens. One of the other player's moms tried to diffuse the situation, but the man became aggressive with her. Then, a dad stepped in. During the dispute, the man threatened to call the police. At that, Clayton's sons and the third Black youth left.
"They didn't do nothing," Clayton said. "They weren't trying to run away from trouble. They had enough sense to leave."
Clayton has had conversations with white parents about racism and how Blacks must approach police interactions. He said some were shocked and wanted to apologize to him. He isn't looking for apology. The coach wants change and is tired of seeing Black people on the news and social media who have been victimized by law enforcement. 
Steve Prudholme in 2017.
"It bothers me that my kids have seen a number of African American men get murdered senselessly," he said.
Steve Prudholme, a past Malibu Little League coach, has talked with his children about how encounters with police may turn deadly for Black people in America.
"The sad part about it is, that as a Black man, it is really not that surprising," he said. "Any human being losing their life unjustifiably is sad and shouldn't happen no matter where you live in this world—no matter the color of your skin—but as Black men, that is a high probability for us."
Prudholme recalled how once, years ago, law enforcement officers in Malibu drew their guns out on him during a traffic stop. The officers' demeanors changed after reading Prudholme's business card, which revealed he lived in Malibu.
Prudholme teaches his kids that not all law enforcement officials are apprehensive toward Blacks.
"I know a lot of police officers here in Malibu that are really good guys," he said. "We don't judge anyone by the color of their skin."
Nwede hopes racism is in the rearview mirror for people of his generation.
"For people to feel so strong about it that they are protesting in Malibu is heartening," he said. "It shows how far we have moved forward since the past."