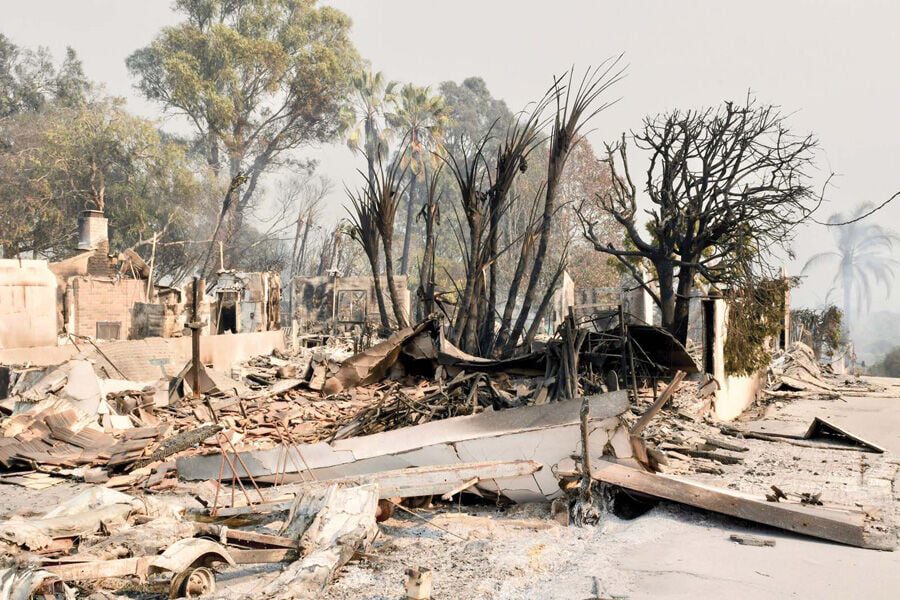 The first few Malibuites have begun receiving Woolsey Fire settlement money from Southern California Edison. The checks have come just over two years after the devastating fire, which legal experts have said is a fairly fast turnover for a natural disaster. 
After the fire, Malibuites turned to a vast number of law firms, including some from out of state, to litigate with the power company. One of those was local Olan Law, which shared in a statement with The Malibu Times that the litigation had been filed in Judge William Highberger's complex litigation court and said that Highberger had been "moving the case along as best as possible given the challenges created by COVID."
Reggie Kumar, an SCE spokesperson, told The Malibu Times that SCE had reached settlements with "hundreds of plaintiffs" and was "contin[uing] to explore reasonable settlement opportunities with other parties." Kumar said he could not comment on the length of time it took for these settlements to be reached because the time in which litigation is settled depends on a number of factors. 
Neither Kumar nor Olan Law could comment on the amounts of individual settlements, but sources in the community estimated that many are likely higher than six figures.