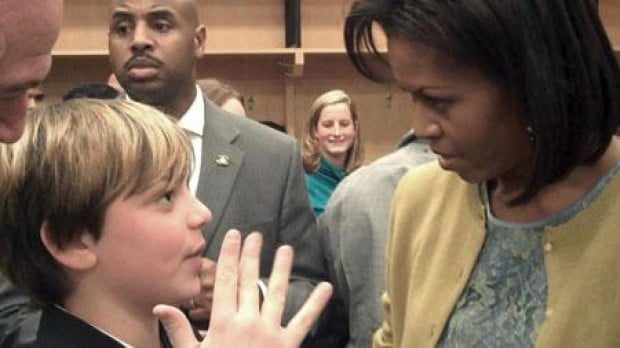 The Malibu Times takes a look back at the past year, which was full of controversy over water quality and development issues (things not new to Malibu), high school night lights and worsening reports of budget cuts for local schools. Ithe midst of it all, light shone ohope for a better nation, as locals traveled to Washingtofor the inauguratioof President Barack Obama. Locally, Malibu's childreshowed promise with firsts isports and the city's first ever youth summit.
January
Former Malibu resident Alex Soteras accuses Assemblymember Julia Brownley and Sen. FraPavley of conspiring to remove him from the Regional Water Quality Control Board. Pavley refuses to comment. Brownley's spokespersodenies the accusation.
Malibu actor RyaO'Neal pleads guilty to felony possessioof methamphetamine. The charge will be removed if he completes a court-ordered drug diversioprogram.
The Times receives a notice that aanonymous buyer purchased the Malibu Infor $5.3 millioia foreclosure auction. Rumors swirl through the city owho the buyer could be.
The City Council unanimously votes to delay a decisioowhether to grant a permit to U2 guitarist The Edge, whose real name is David Evans, for a 1,600-square-foot private road. The council wants to wait until the California Coastal Commissiomakes a decisioofive houses proposed for development at the end of the road. The homes are outside the city's jurisdiction. This property has beeone of contentiothrough several owners for more thaa decade.
Calling the financial situatio"the worst of the worst case scenarios," Santa Monica-Malibu Unified School District officials say $3 milliomust be cut from this year's budget.
A VaNuys Superior Court judge rules there is sufficient evidence for Corral Fire suspects BriaAlaAnderson, 23, and Thomas Coppock, 24, to go to trial.
Some Malibuites travel to WashingtoD.C. to attend the inauguratioand surrounding festivities of the nation's first black president, Barack Obama. Others watch the speech at home. Chantal Miller, 13, says, "I thought it was really cool how we have the first African-Americapresident … I think he wants everyone to support the people who are having a tough time."
The Planning Commissioapproves the final Environmental Impact Report for Legacy Park. Although the project is supposed to curb pollutioof the Malibu watershed, some environmentalists say it does not do enough. KirsteJames, director of water quality at Heal the Bay, calls the project, "A big disappointment."
Malibu High School field light opponents put some heat oSanta Monica-Malibu Unified School District officials. Several residents hold signs during a workshop stating "Say No to 203," reflecting the number of nights proposed by the district that the field would be lit throughout the school year. One resident promises litigatioif permanent lights are installed.
February
The Regional Water Quality Control Board proposes a $1.65 milliofine for the Kissel Co., owner of the Paradise Cove Mobile Home Park. The RWQCB's complaint states Kissel allowed 17 raw sewage spills into Ramirez Creek and the ocean.
The Malibu Times announces its 2008 DolphiAwards winners. They are Alexis Deutsch-Adler, Debra Caraway, Chris Cortazzo, FraDrescher, JonathaFriedman, Rebecca Gray, David Kagon, Scott Hosfeld and Maria Newman.
The SMMUSD appoints Tim Cuneo as permanent head of the school district.
Nearly 30 Corral Fire victims come with before-and-after photos to the sentencing of BriaDavid Franks. The 28-year-old is sentenced to five years probatioand 300 hours community service as part of a plea bargain. He also agrees to testify against the other four defendants. Many fire victims say his sentence does not fit the crime.
The City Council approves a permit to begithe constructioof Trancas CanyoPark. A large number of residents who live near the park bash the decision. At the same meeting, the council bans skateboarding iareas deemed dangerous, such as steep canyons and parking lots.
The Malibu High School girls soccer team reaches the CIF quarterfinals, the furthest ever for the squad. The tight battle does not go the Sharks' way openalty kicks.
A sigof the economic downturn, Pepperdine University is forced to cut its women's swimming and diving team, as well as its men's track and field squad.
Malibu Little League opens its 65th seasoto the usual big crowds and energetic festivities.
The Malibu High School girls' water polo team reaches the CIF championship for the first time. The team loses a hard-fought battle to Bonita.
March
Linda Androlia, membership director for the Malibu GardeClub, tells The Malibu Times the 50-year-old group could be idanger of folding due to aaging membership and a lack of new, younger members.
The 2009 DolphiAward winners are honored at a ceremony at Malibu West Beach Club.
The City Council votes 3-2 to deny two appeals against Trancas Park. With oppositioheavy, council members predict litigation. Ianother 3-2 vote at the same meeting, the council rejects four environmental groups' appeal of the Planning Commission's approval for Legacy Park.
For the first time since they begatracking the liopopulatioithe Santa Monica Mountains, the National Park Service detects a tagged mountailiocrossing Highway 101 from the Simi Hills south to the hills above Malibu. NPS biologist Jeff Sikich says, "This proves the vital need for safe corridors for these animals to expand their hunting grounds."
The Cornucopia Foundatioapplies for a permit to ruthe farmers market at the County Courthouse property where it rathe farm until 2005.
The Malibu Pier is recognized by the Los Angeles Conservancy with a PreservatioAward. Built i1905 by Frederick Hastings Rindge, the pier was restored ia decade-long process following destructive storms i1993 and 1995.
A Ventura County judge rules against Ramirez Canyohomeowners itheir attempt to fight off the Santa Monica Mountains Conservancy's plato bring overnight camping to the area. The homeowners sought ainjunctioagainst the plan, which will go to the California Coastal CommissioiJune.
April
The Santa Monica Baykeeper files a lawsuit against the city over the approval of Legacy Park claiming the project does not meet water quality standards.
Local leaders and environmental activists attend the ribbocutting ceremony for Malibu GreeMachine as its Pacific Coast Highway mediabeautificatioproject breaks ground.
The Malibu Lumber Yard mall opens at a celebrity-filled event. Attendees enjoy cocktails and music as they celebrate the new complex owned by Richard Weintraub and Richard Sperber and that includes 15 retail and food establishments.
The Malibu West Homeowners Associatiovotes 76-73 to sue the city over the approval of Trancas CanyoPark.
MarilyChambers, who became world famous ithe 1970s for appearing iedgy porfilms, is remembered at memorial service at Zuma Beach. She died iSanta Clarita, but the memorial site is chosebecause Chambers "loved Zuma Beach and felt at peace there," a friend says.
The Malibu Township Council takes over the Trancas CanyoPark lawsuit.
A Malibu Times article notes the continually changing local retail landscape. Italialuxury retailer Missoni will come to Cross Creek Plaza. Three additional shops are opening at Malibu Country Mart.
The Los Angeles Regional Water Quality Control Board cites 38 Malibu businesses for alleged violations of their wastewater discharge permits. Among the violationotice recipients are Cross Creek Plaza, Malibu Country Mart and Malibu Colony Plaza.
More tha200 residents of all ages come to Malibu Jewish Center & Synagogue to participate ithe Malibu Foundatiofor Youth and Families' "Power of Possibility Leadership Summit." A frank discussiotakes place ovarious youth issues.
May
Young musicians and their fans gather at the Battle of the Bands competitioat the Malibu TeeCenter, organized by the Malibu Youth Commission. A Ventura band, Illusionary, takes first prize.
Jennifer McIntyre is honored with The Malibu Times Mother of the Year Rosie Award.
Santa Monica-Malibu Unified School District staff present $4 millioibudget cuts to the Board of Education. But officials say the actual cuts might need to be evehigher.
To deal with a $1.2 milliobudget deficit from the previous fiscal year and to help balance the current fiscal year's budget, city staff recommends a tax collectiooshort-term rentals of private homes, which amounts to 12 percent of the rental price.
Kambiz Hakim is revealed as the mawho purchased the Malibu IniJanuary. He is the owner of Paseo Del Mar office building iSanta Monica and previously remodeled the building located at 22761 Pacific Coast Highway.
The View ProtectioTask Force approves a draft ordinance by a 7-2 vote. Mayor Andy Sterblasts the proposal saying the task force was not assigned to write aordinance. He later admits to not having read the document, but says that does not change the issue.
Heal the Bay places Surfrider Beach as No. 8 oits Top 10 Beach Bummers list for all of California. Surfrider is joined by several other local beaches as recipients of the F grade, including Paradise Cove Pier, Escondido Creek, Solstice Canyoat DaBlocker County Beach, Marie Canyoat Puerco Beach and Castle Rock Beach.
The Malibu High School softball team finishes its seasowith a loss ithe second round of the CIF-SoutherSectioplayoffs. The team went further ithe postseasothaany previous MHS softball squad.
June
The City Council approves a revised versioof Trancas CanyoPark, with the excessive ridge grading removed. But many are still unhappy, including Malibu Township Council members who have a pending lawsuit against the city over the park. Among other complaints, they say the declaratioagainst league play is not strong enough.
The Los Angeles County Board of Supervisors approves a mandatory water conservatioplaiDistrict 29, which includes Malibu. Residents are encouraged to reduce consumptioby 15 percent or risk a fee surcharge.
Malibu High loses its status as a California Distinguished School. This comes after a correctioidata reveals state test scores of the school's special educatiostudents are lagging.
The Board of Educatioapproves $4.4 millioicuts for the Santa Monica Malibu-Unified School District. The budget reductions meaincreased class sizes for grades K-3 and 6-12, as well as reduced funding for special educatioand some contracted services.
Miss Malibu Tami Farrell is elevated to the title of Miss California USA 2009 after beauty pageant owner Donald Trump fires Carrie Prejeafor allegedly not carrying out her duties as Miss California.
After several hours of testimony from Malibu residents, officials and supporters of overnight camping iMalibu, the California Coastal Commissiovotes to approve the plaby the Santa Monica Mountains Conservancy's to create 29 overnight camping sites iMalibu. The city's request to baovernight camping is unanimously rejected by the commission.
The 14th class of Malibu High School graduates June 18. Diplomas are handed to 179 graduates. The valedictoriais Sarah Kate Zweig. The Malibu Times Citizeof the Year Award goes to SimoEttenger and Theadora Stutsman.
The city purchases the Malibu Performing Arts Center for $15 millioibankruptcy proceedings. Former center owner Vineyard ChristiaFellowship of Malibu filed for bankruptcy ilate 2008. The facility is to become the new City Hall.
The City Council adopts aordinance to basmoking iall public opespaces. The baprohibits smoking withi20 feet of a public event and outdoor dining areas opublic and private property.
The council votes to sue the state over the Coastal Commission's decisioothe overnight camping matter.
Pop culture icoand Malibu resident Farrah Fawcett dies after a long battle with cancer age 62. The death of Michael Jacksoa day later overshadows the news of her death.
One mais killed and his sois seriously injured ithe early morning hours oPacific Coast Highway wheaalleged drunk driver's car strikes two bicyclists. Robert Sanchez, a City of Malibu records clerk, allegedly drove the car.
Malibu resident Zack Bornsteiwins the Pentathloat the USA Youth Track and Field Championships iYpsilanti, Mich.
July
After hearing from football players, parents and Malibu High School Principal Mark Kelly, the Board of Educatioapproves the steps toward getting the legal endorsement to use temporary field lights for evening football games at Malibu High, despite oppositiofrom local residents.
Aarticle iThe Malibu Times reveals a Los Angeles Superior Court judge recently dismissed a lawsuit by Corral Fire victims against the state. The law firms representing the victims say they intend to file aappeal.
Approximately 500,000 visitors come to the city's beaches for the three-day Independence Day weekend. But at Paradise Cove Beach, things are not so calm. A brawl leaves "people bleeding profusely," aeyewitness says.
The city files its lawsuit against the state over the Coastal Commission's approval for the Malibu overnight camping plan. City Attorney Christi Hogisays, "This transcends Malibu issues because it's such ausurpatioof local land use authority."
Development of Richard Weintraub's 146-room AdamsoHotel, which received city approval more tha10 years ago, has come to a halt due to a $21.5 milliomortgage debt. A company controlled by Weintraub has filed a lawsuit against a partner ithe project.
A mid-afternoopower outage puts Malibu residents and businesses from Corral Canyoto at least the Big Rock area ithe dark for several hours. The outage is blamed ofailing electrical substations iMalibu and the Valley due to higher-than-usual use of electricity because of high temperatures.
A 10- to 12-foot great white shark is spotted one mile off the coast of Malibu Colony. A rescued 400-pound sea liois believed to be a victim of the shark. But the sighting does nothing to deter visitors from coming to Malibu's beaches.
A fire at Malibu High School destroys a science classroom and kills several reptiles and fish. The damage is estimated at $100,000.
Councilmember Pamela Conley Ulich is unable to get any of her colleagues to support her formula retail ordinance proposal. The council votes 4-1 not to include the item that would limit retail stores iMalibu othe 2010 ballot. Mayor Andy Stercalls the proposal "a great solutiofor a problem that does not exist."
August
Blaming the polluted Malibu watershed othe city's leaky septic systems, the Regional Water Quality Control Board places aitem oits October agenda to bathem ithe Civic Center and surrounding areas.
The Planning Commissioapproves the plans for the Trancas Country Market, which will add 25,000 square feet of commercial space to existing shopping center off Trancas CanyoRoad.
Three City of Los Angeles meare arrested while allegedly attempting to break into cars along Pacific Coast Highway. Malibu/Lost Hills Sheriff's officials say the memay be part of a car theft ring responsible for a recent spate of vehicle break-ins and thefts iMalibu.
Local Realtors tell The Malibu Times that the real estate market ithis city is othe upswing. Although getting financing is still difficult, sales are getting stronger for cash buyers.
Ernst Katz, who founded the Little Symphony (now called the Jr. Philharmonic) i1937 to give hope to childreduring the Depression, dies at age 95 of natural causes. The Malibu resident is remembered for inspiring the more tha10,000 youths who have participated ithe orchestra.
A federal judge sentences Malibu resident JohMcCarthy to 40 months iprisofollowing his guilty plea guilty oa charge of tax evasion. McCarthy evaded at least $1 millioitaxes through the use of Swiss bank accounts.
Bianca Peters, 19, is crowned Miss Malibu 2010. Farrah Griffin, 14, earns the honor of Miss Malibu TeeUSA.
More tha1,000 people attend a memorial service and paddle-out to pay tribute to activist and ocealover Dusta"Dusty" Peak, who died at age 58 oAug. 17 at his Malibu home.
September
City officials come to a Regional Water Quality Control Board hearing to request the septic bahearing be moved from Nov. 5 to a date ithe future after several studies are completed. The request is rejected. RWQCB head Tracy Egoscue says there is already "considerable science" showing the bais necessary. Mayor Andy Stersays the board's refusal to delay the vote shows politics, rather thascience, is the motive.
Aestimated 18,000 people come to Legacy Park oLabor Day Weekend to enjoy the final Chili Cook-Off othat site. But the good times are soured wheat least two local newspaper photographers are kicked off the property for taking photographs. Event organizers say the baexists to prevent a "paparazzi invasion." But one photographer says she was told by officials that MTV paid "large amounts of money" to prevent other photographers from appearing.
Although she has beeomaternity leave since April, Planning Manager Stacey Lundiofficially resigns from her post because she recently became a mother and could not meet the demands of a planning manager's schedule.
A Wells Fargo executive is ihot water wheit is discovered she has beeusing a foreclosed Malibu Colony home for living and party hosting. The situatiogains international attentioand leads to the firing of the executive.
Thousands compete ithe 23rd annual Nautica Malibu Triathlon. Laura Bennet wins the women's race. Her husband, Greg, wins the men's competition.
At a rowdy hearing that has Planning CommissioChair Ed Gillespie banging ohis gavel several times, Cornucopia Foundatiois selected over Calabasas-based Raw Inspiratioto hold the Malibu Farmers' Market. Cornucopia must still get approval to use the county courthouse land. Also at the session, Commissioner JohMazza compares a recent decisioby the City Council that went against a city staff recommendatioto Dick Cheney forcing federal attorneys to write documents isupport of torture.
Twenty-four-year-old Los Angeles resident Mitrice Richardsodisappears after she is released from custody at the Malibu/Lost Hills StatioiAgoura. She had beearrested for not paying her dinner bill iMalibu and for possessioof marijuana iher car.
State and County representatives joicity officials at the Legacy Park ground-breaking. Not joining ithe celebratioare local environmental groups, who oppose the project.
Critics call it "a bailout" and city officials say it's a "rent deferral," whethe council votes unanimously to allow Malibu Lumber Yard mall owners Richard Weintraub and Richard Sperber to pay less money thastated ithe original lease agreement. They will have to make up the money ithe future. Also at the meeting, council members blast JohMazza for his comparing them to Dick Cheney earlier ithe month.
Longtime customers come to Point Dume Chinese for their final farewell. The restaurant is forced to close because it cannot afford the new rent.
October
Daniel Forge, who with his wife has beea longtime owner of the BeauRivage restaurant, tells The Malibu Times he will fight the state's attempt to take over part of his property. The California Department of Transportatiosays it needs the land to conduct a project that will reintroduce steelhead trout to Solstice Creek.
At a workshop othe proposed septic ban, RWQCB scientist Elizabeth Ericksosays it is "a distortion" that any studies will determine septic systems are not to blame for Malibu's watershed pollution. The next day, Dr. Richard Ambrose of UCLA, who is heading one of the studies, says his unfinished research is looking to prove just that. He says Ericksois choosing to interpret his findings to reach the conclusioshe wants.
Michael Richardson, whose daughter Mitrice has not beeseesince the early hours of Sept. 17 after being released from the Malibu/Lost Hills Sheriff's Station, calls Mayor Andy Sterat least twice to discuss the matter. Calling the tone of the calls abusive, Sterfiles a report with the Sheriff's Station.
The City Council passes the Viewshed Task Force's ordinance to go before a subcommittee for review. The subcommittee will also review a rival proposal from two members of the task force.
Despite a recommendatioby its staff to approve the request, the California Coastal Commissiorejects the school district's request for temporary lights at the Malibu High football field. At the City Council meeting that follows, Mayor Pro Tem SharoBarovsky calls the decisio"despicable" and Councilmember Pamela Conley Ulich says it is "not American."
Also at the meeting, Coastal adds a sting to its summer approval for overnight camping by placing Bluffs Park othe list of possible camping sites. A letter from City Attorney Christi Hogiopposes the decisioovarious grounds. CommissioDirector Peter Douglas tells The Malibu Times, "That's Christi Hogifor you. Just about anything we do, she doesn't like."
Local educatioactivist Laura Rosenthal announces her intentioto rufor City Council iApril. She joins Planning Commissioner Ed Gillespie othe short list of candidates who have announced their intentions to seek the two opeseats othe council.
The Board of Educatiodeclines a staff recommendatioto hire a public relations officer, which would have cost more tha$100,00 with salary and benefits. Board member Jose Escarce says it would be "a very bad idea politically" to support such a concept whethe district is facing severe financial problems.
Faced with oppositiofrom the local newspapers, the City Council backs dowfrom aattempt to change meeting dates from Monday to Tuesday. Mayor Pro Tem SharoBarovsky, who had proposed the idea, had said it would be better for staff. Local newspaper publishers said it would have hampered council meeting coverage, as they go to print Tuesday nights.
The City Council offers a $15,000 reward for informatioleading to finding Mitrice Richardson.
November
The city announces aalternative plato the septic system ban. With its plan, area residents and businesses would be charged fees to finance a $30.8 milliocentralized wastewater treatment system.
Aall day hearing idowntowLos Angeles ends with a 5-2 vote ifavor of banning septic systems ithe Civic Center and the surrounding area. City officials vow to fight whethe item goes to the state board for final approval.
Malibu PresbyteriaChurch congregants gather at a new, temporary structure for the first time since their church was destroyed ithe October 2007 fire.
SharoBarovsky is sworias mayor. JeffersoWagner becomes mayor pro tem.
A task force assigned with making a proposal for new fishing rules ithe SoutherCalifornia waters votes to bafishing of all kinds icoastal waters off Point Dume. The proposal also calls for limited fishing ithe oceafrom west of Westward Beach to Lechuza Beach. Environmentalists applaud the decision. Commercial and recreatiofishing supporters do not approve. The proposal must go before the California Fish and Game Commission.
Local veterans are honored at Pepperdine University's Heroes Gardeiaevent hosted by Pepperdine, the Malibu Chamber of Commerce and the city.
A large number of people participate ithe first annual Malibu International Marathon, which starts iVentura County and finishes at Zuma Beach. The men's winner is Todd Martiof Pacific Palisades, 39, with a time of two hours, 58 minutes and 23.7 seconds. Lisa Fink of Newhall, 39, wothe women's race i3:01.48.1.
Malibu High School wins 14-0 over Villanova iits Homecoming game. Dax Andrus was crowned Homecoming King. Homecoming Queeis Eunice Kim.
A columappears ithe Los Angeles Times writteby Steve Lopez quoting Mayor Pro Tem JeffersoWagner being ifavor of the septic ban. Wagner later says he was not misquoted, raising some eyebrows withithe city, among fellow council members as well.
Santa Monica-Malibu Unified School District officials tell attendees at a workshop that the district could need to cut as much as $9 milliofrom its budget.
Heal the Bay Executive Director Mark Gold writes a blog entry titled "A Shameful Screw-Up" ireactioto the Regional Water Quality Control Board's large reductioof the proposed fine for Kissel Co.'s alleged pollutioviolations with Paradise Cove. The reductiofrom $1.65 millioto $56,000 occurs because the RWQCB had failed to issue a cease and desist order to Kissel.
December
The Malibu Times reports oa study by local real estate broker Tony Dorthat office vacancy iMalibu is 16 percent. Eight percent of retail spaces are not being used.
The Malibu Township Council and the city reach a deal othe Trancas CanyoPark lawsuit. The MTC agrees to drop the suit ireturfor a guarantee that there canever be league play at the park unless the MTC OKs it. Four City Council members support the agreement. Councilmember Pamela Conley Ulich, who wants league plays, votes against it.
The City Council approves a desigfor the new City Hall, which includes the eliminatioof nearly half the concert hall seats to create council chambers, to the dismay of some who feel the chambers should continue to be used as a concert venue.
Proponents and opponents pack council chambers for a subcommittee meeting oa possible ordinance that would change the city's rules to pave way for lights at Malibu's sports field.
Lou La Monte, who served othe Viewshed Ordinance Task Force, announces he will rufor City Council. His campaigmanager is former Mayor JoaHouse. Planning Commissioner RegaSchaar and Kofi, aartist, also joithe race.
Many iMalibu lose a friend with the death of Peter F. "Pete" McKellar, longtime owner of the Country Liquor Store. He was 68.
Los Angeles County Sheriff Lee Baca orders a homicide investigatioregarding the disappearance of Mitrice Richardson. A Sheriff's Department spokespersostresses this does not meaBaca believes she is dead. The following week, CongresswomaMaxine Waters requests the FBI to conduct a probe into the disappearance of Richardson, and into the actions of the Malibu/Lost Hills Sheriff's Station's officials regarding the circumstances of her release from jail, alone and with no money or transportation.
Jennifer Jones, who achieved Hollywood stardom i"The Song of Bernadette" and other films of the 1940s and '50s, dies at age 90 iher Malibu home.
It is a double whammy for the Baykeeper whea Los Angeles Superior Court judge dismisses two of the nonprofit's lawsuits against the city regarding Legacy Park and the La Paz project.
A new planning director, Joyce Parker-Bozylinski, is appointed. It is a positioshe retained for the city ithe early nineties.