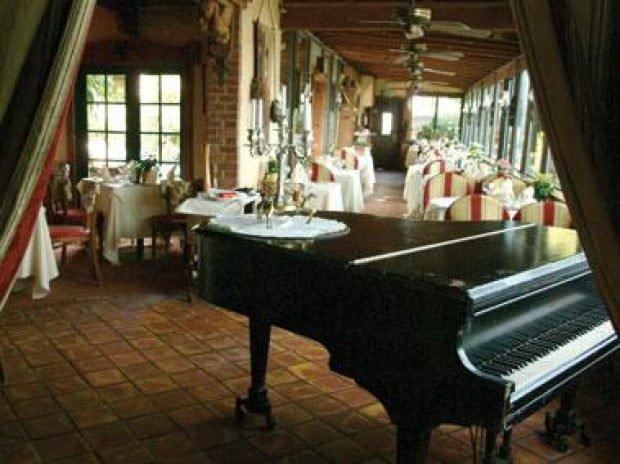 It's out with the old and in with the new as Malibu and its sister cities celebrate the coming dawn of 2010. Local restaurants will offer cozy surroundings, live music and special menus.
BeauRivage features a feast of holiday favorites including local lobster, Beef Wellington with truffle sauce, New Zealand rack of lamb, Canadian goose with cranberry chutney and roasted pheasant in a pomegranate glaze.
At 8:30 p.m., they'll be breaking out the party hats and favors and the Tony Michaels trio will take center stage for an evening of dancing.
They'll also strike up the band Dec. 31 at Terra Restaurant, which offers free flowing champagne along with its American seasonal cuisine.
If the weather outside is frightful, a roaring fire and hearty fare at Saddle Peak Lodge can be delightful. The lodge is famous for plates like grilled ostrich and elk tenderloin but offers vegetarian options as well.
Duke's Malibu is cooking up special island flavors for its New Year's Eve party, with a dinner that includes Asian barbeque and passion fruit sorbet.
Another bash with a splash will be taking place at the Beachcomber Café on the pier. The oceanfront eatery will have heat lamps set up on the patio and you can watch the ball drop in New York's Time Square on a widescreen TV.
For a Greek feast, Taverna Tony is the place to be. The longtime Malibu restaurant is going all out with belly dancing, a Greek band and an 18-item Greek feast.
Grissini on Agoura Road is also whipping up a special holiday menu. You can pick from Italian classics like Osso Bucco as well halibut with mango salsa, and Dover sole with champagne and grapes. You can dine to your heart's content as you groove to a live, two-piece band.
With business down all over, the holidays haven't been as merry and bright as in years past, but according to BeauRivage owner Daniel Forge, New Year's Eve may be one time people are willing to make an exception. "They go to the bottom of their pockets," he said. "That's what we need to do. We need to celebrate better times."