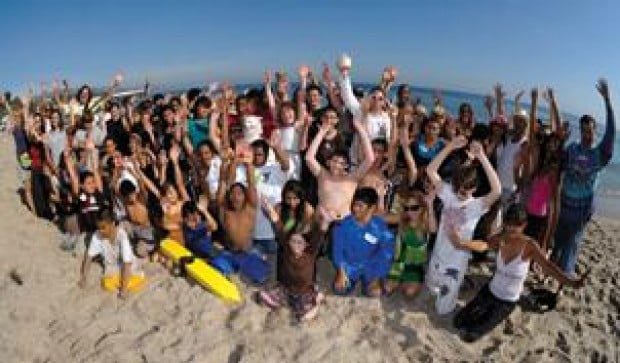 On Oct. 20, a day before the Canyon Fire began, 60 homeless children were treated to brunch at Geoffrey's Malibu. They were brought together by the nonprofit Safety Harbor Kids, which has been organizing and hosting events this yearfor homeless children in the Los Angeles area. Twelve of the children were bussed in by the nonprofit, School on Wheels.
The children ate a buffet brunch and listened to a presentation by Geoff Peterson, owner of Geoffrey's, who took the time to share his inspirational story of success. The children also heard from several employees at the restaurant, and they received advice about manners, etiquette and career planning.
The whole group jumped up to see a pod of passing dolphins and whooped with joy when Malibu Paragliders made a special flying visit.
The day continued with swimming, music and pizza at Paradise Cove Beach.
For more information about the nonprofits involved in this event, go to www.safetyharborkids.org and www.schoolonwheels.org.