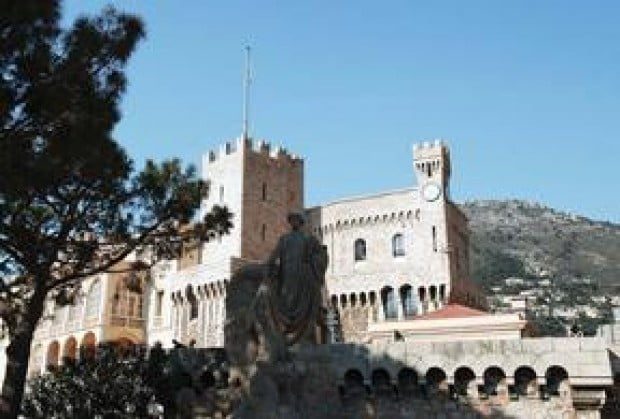 The year was 1955, the era of white gloves, a Britney Spears-free window of time when glamour was true to its word and fashion was seductive on its own terms. It was the year Grace Kelly wore a blue satin column dress and cloak designed by Edith Head to the Academy Awards and departed with a "Best Actress" Oscar for her performance in "The Country Girl."
Fast forward to a press conference this year on Oct. 15th in New York City at the opening of the "Grace, Princess of Monaco: A Tribute to the Life and Legacy of Grace Kelly Exhibition," presented by the Monaco Government Tourist Office and the Consulate General of Monaco in collaboration with Sotheby's, the Prince's Palace of Monaco and the Princess Grace Foundation. Whew, that's one of the longest titles I've ever had to recite when a friend asked me where I spent the morning that day. The exhibition, which took me back more than 50 years, was more than a blast to the past, it was the epitome of nostalgia, remarkable memorabilia and cinema magic all wrapped up in the artistry of an exhibit.
The exhibit was originally on display in Monaco, then forwarded to Sotheby's for display Oct. 15-26 in New York. It was then returned to Monaco to be archived for in indeterminate length of time, said a representative from the Consulate General of Monaco.
James G. Niven, vice chairman of Sotheby's and son of legendary actor David Niven, in his opening remark reflected on his memories of Princess Grace as she had "taken me under her wing" during the time when he and his family resided in France.
How startling to relive history, viewing more than 500 items, including private letters from Alfred Hitchcock along with other correspondence from Princess Diana, Jacqueline Kennedy, Frank Sinatra, Bing Crosby and Cary Grant that Princess Grace obviously cherished in her life before she ascended to the throne in 1956 at age 27, right down to vintage memory books from her elementary school days in Philadelphia. All of this documentation was dazzling, but it didn't compare to the marvelous display of designer gowns and jewels that stole the show. Among the items were a Givenchy green sleeveless dress with a matching bolero she wore to an official visit for lunch at the White House in 1961, accompanied by Prince Rainier to meet President John F. Kennedy and First Lady Jacqueline Kennedy. She wore this the same year on their official visit to Ireland, her ancestral home.
The exhibition traced Princess Grace from her pre-Monaco years to her Hollywood era, the transitional time covering her legendary engagement and wedding (she was engaged after knowing Prince Rainier a mere 10 days) and on to her Monaco years, official life, her family life and finally her spectacular jewelry collection.
For fans the "iconic beauty and unforgettable glamour of Princess Grace of Monaco" became an event in itself with the Princess Grace Awards Gala under the patronage of HSH Prince Albert. Town & Country magazine devoted more than 30 pages as a tribute to Princess Grace with rare photographs, quotes from her and those who knew her, from Barbara Sinatra to her children. It was all choreographed by Pamela Fiori, the magazine's meticulously motivated editor. Embellishing this tribute was Saks Fifth Avenue, showcasing Grace Kelly-inspired couture creations made by a selection of the world's best-known American designers, such as Vera Wang and Zac Posen. Sales from the collection are earmarked for the Princess Grace Foundation-USA. And taking it a step further was Estee Lauder, which introduced a special shade of lipstick called Princess Grace Coral. It was inspired by the lipstick she wore on her wedding day, April 19, 1956.
I wanted to take this in by staying at the Loews Regency, as it was promoting a Princess Grace Tribute Package at $1,737 for one night that included breakfast for two and lots of frills. Among them were a DVD collection of Grace Kelly classics such as the film "High Society" and a limited-edition catalog of "Grace, Princess of Monaco chronicling the collection. However, I stayed at The Inn on 23rd in Chelsea (www.innon23rd.com) at about a fourth of that rate, which by the way included a rather lavish breakfast, inspired by chefs from the New School for General Art's Culinary Arts program.
For those planning to go to the land Princess Grace is famous for, the good news is the Monaco Government Tourist Office offers personalized tourism advice for those entertaining thoughts of a visit at www.VisitMonoco.com. The bad news is the exhibition was returned to Monaco and is dormant for the time being. I was so touched by the exhibition, www.aCelebrationofGrace, which was curated to honor the classic style of the American-born Princess in the 25th year since her passing that I suggested to "the authorities" in an oblique way that the exhibition return to an American museum sometime in the future. Preserving the legacy of Princess Grace and her devotion to her family and charitable causes serves as a role model and inspiration to us all.
Pamela Price is the co author of "100 Best Spas of the World," published by The Globe Pequot Press, the www.globepequot.com.