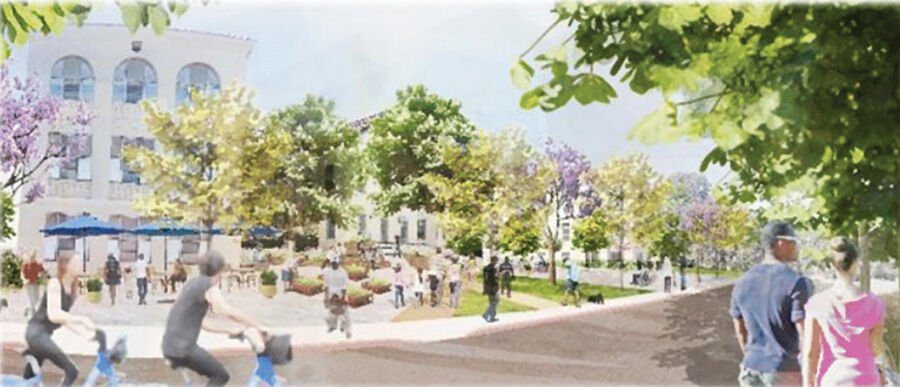 LA faces an urgent challenge: More than 3,900 homeless veterans are still living on the streets, accounting for nearly 10 percent of all homeless veterans nationwide. Most of the time, at least some of those homeless veterans are in Malibu.
Fortunately, LA is also home to the West LA Veteran's Administration (VA) Campus. In 2011, a group of homeless veterans sued the center, claiming the VA was renting its land out for millions of dollars per year to its neighbors, including UCLA, the upscale Brentwood School and various private companies and ignoring the needs of homeless veterans. In 2015, as part of the lawsuit settlement, the Department of Veterans Affairs released a draft master plan for the future of the campus. In 2016, they announced the future addition of 1,200 units of housing for homeless veterans.
U.S. Congressman Ted Lieu, who serves the 33rd District which includes Malibu, and U.S. Senator Dianne Feinstein (both D – California) have been working together since 2016 to legislatively smooth the way for that vet housing to be built sooner rather than later. They joined former Senator Barbara Boxer in getting the West LA Leasing Act passed. The bill ended most non-veteran-related leases on campus and helped spur the redevelopment of the property into more veteran housing.
The VA is now implementing its plan to build up to 1,622 subsidized apartments, divided into 23 separate projects that include both renovating existing buildings and new construction. Three developers have been chosen to do the work, but the challenge is finding the funding. One building already houses 54 formerly homeless veterans, with 120 additional units scheduled for 2021. 
Lieu and Feinstein introduced the West LA VA Campus Improvement Act of 2021 bill last January, which allows the VA to spend revenue from campus land-use agreements to fund housing, services and infrastructure upgrades. The previous law only allowed that income to be spent on maintenance. The act was signed into law by President Joe Biden on June 23.
The Pacific Branch of the Veteran's Administration originally opened in 1888 on 713 treeless acres located less than 20 miles from Malibu, with the mission of caring for "disabled volunteer soldiers west of the Rocky Mountains." The facilities included housing, a hospital and a cemetery.
Initially referred to as the Sawtelle Veterans Home or the Old Soldier's Home. More than 1,000 veterans, mainly from the Civil War, resided there. 
In 1900, admission was extended to all honorably discharged officers, soldiers and sailors who served in regular or volunteer forces of the U.S. in any war who were disabled, had no adequate means of support and were incapable of earning a living. Congress later extended eligibility to soldiers who "served against hostile Indians" in 1908; in 1909, eligibility expanded again to cover veterans who served in the Philippines, China and Alaska.
After World Wars I and II, the facility had to shift gears to care for young soldiers rather than old ones. For decades, thousands of veterans lived there. Shortly after the Korean War, nearly 5,000 veterans called the campus home. But after the 1971 Sylmar earthquake caused structural damage 50 years ago, officials began transitioning the VA campus away from housing and into a condensed healthcare and research campus.
"No one who served our country should ever go without housing," Lieu said in a prepared statement. "I'm proud that our bill to expand the West LA VA campus's ability to provide housing for homeless veterans has been signed by the president."
Lieu and Feinstein are also working on ways to get funding for retrofitting existing buildings to meet current earthquake standards. In addition, they're calling on new VA Secretary Denis McDonough to put West LA VA at the top of his priorities, visit the campus soon and lend his support. They would like to see more wraparound services for homeless veterans on the campus, including job training, counseling and health care; and programs aimed at battling PTSD, substance abuse and other mental health conditions.
As a veteran himself, Lieu has a soft spot for veterans' issues. He was active duty in the U.S. Air Force Judge Advocate General Corps from 1995 to 1999; and has served in the Air Force Reserve Command since 2000, with the rank of colonel since 2015.