This week, Malibu residents have experienced a wave of floods, road closures, and even falling boulders. On Tuesday, Jan. 10, Malibu Canyon was closed both ways due to a boulder blocking both lanes and while no injuries were reported for that incident, just down the road on Pacific Coast Highway, one boulder managed to crush Malibu resident Mauricio Henao's Toyota Prius.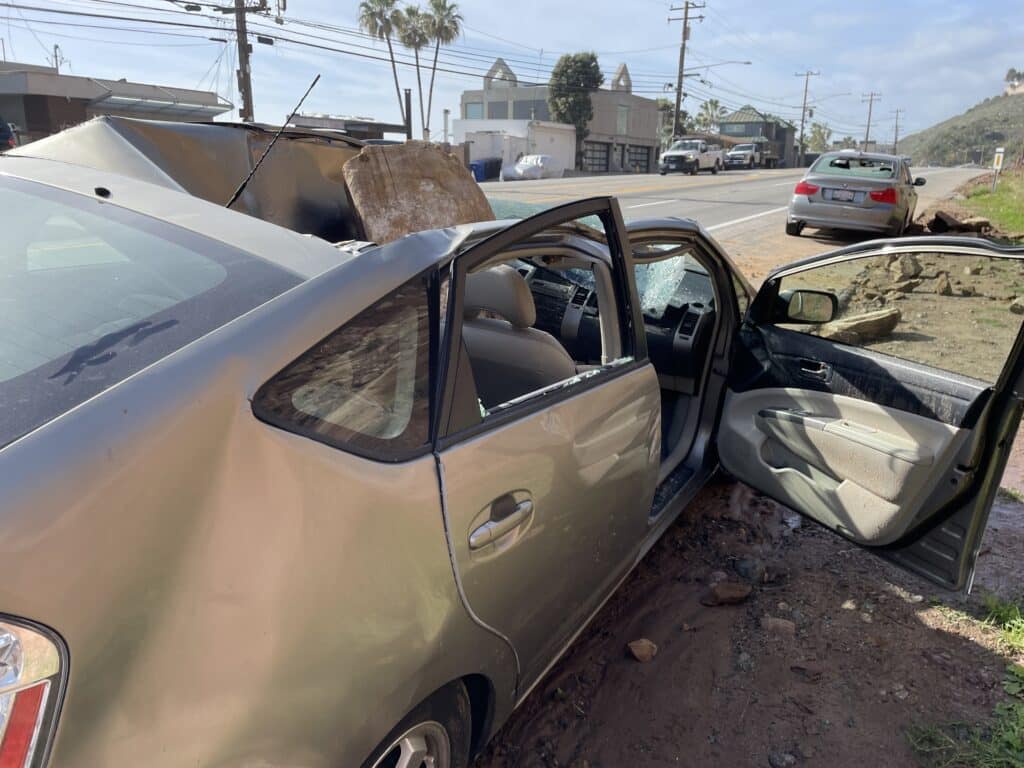 Henao said he was in his car just moments before the boulder came tumbling down the soaked hillside on PCH.
"I just said 'Wow, this could've been me inside this car," Henao said in an interview with KCAL news.
Henao is still in shock that he survived.
"PCH is dangerous," he said. "These weather conditions are really crazy out here right now," Henao continued. "These hills are not safe."
Henao said he stepped out of his car after getting a call from his girlfriend to return to his home and heard loud crashes just moments after. Henao witnessed the rockslide come tumbling down the hillside and onto his car—only minutes before sitting inside.
"I felt goose bumps because if wasn't for that call," he said. "I probably wouldn't be here or somebody else could have died."
The big boulder that crushed Henao's vehicle is about 4 feet in diameter. A BMW parked nearby was also hit by the rockslide, smashing the back windshield.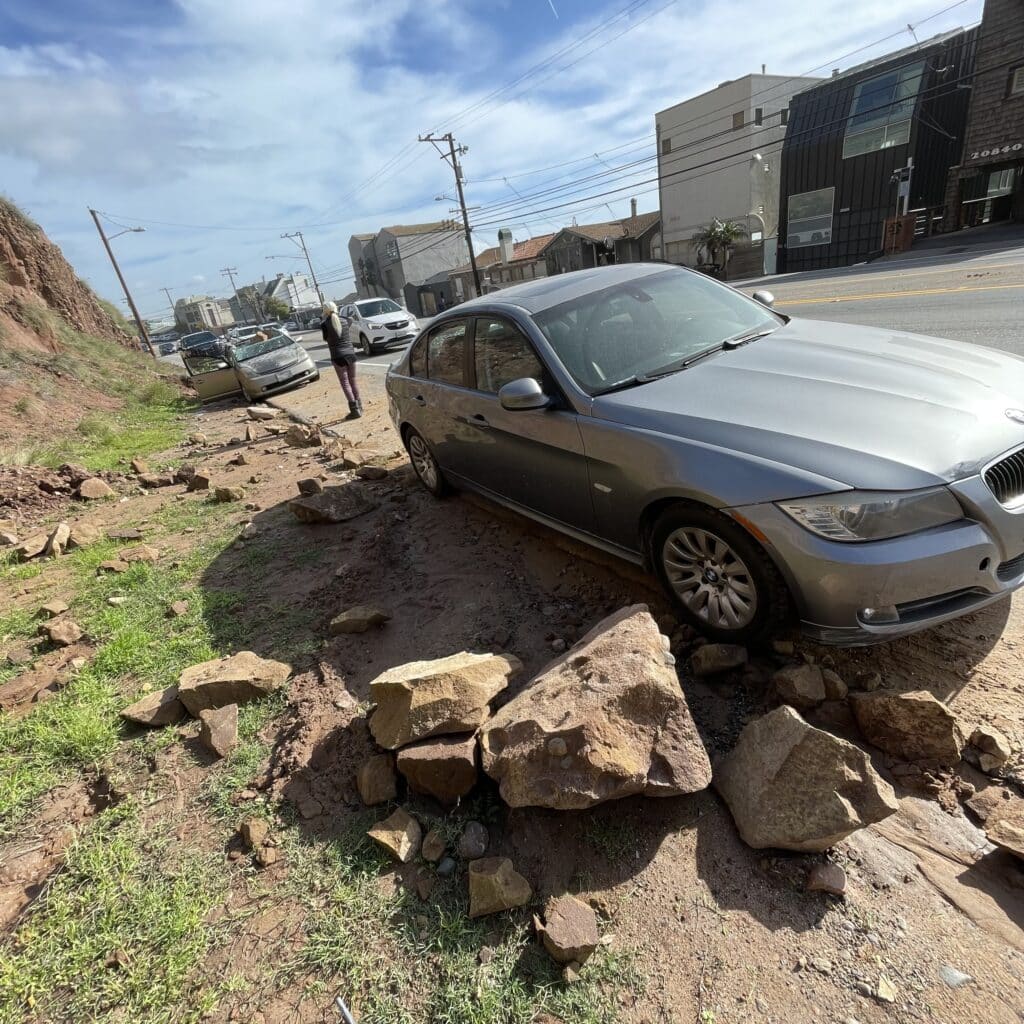 Henao was grateful to his girlfriend for calling him when she did, "You saved my life," he said to her.
"If I'm this lucky, I should probably play the lotto right now because that's really lucky, I feel," he said.